As the time passes by, the online businesses are growing rapidly with the support of already available online business platforms, plugins etc. And to Achieve the same, WordPress is much louder than anything else around to fulfill the required online business existence without any boundaries and limitations. As having the high-end yet diversified software structure and widest community support, either free or paid, the WordPress is the fastest running horse in the race.
So, to help the beginners and professionals around, we are today going to share you some online business ideas to start with a WordPress and some of the plugins.
Now, its up to you, to analyze your interest, available opportunities, required resources etc to carry on with these ideas, but with this post at least you will be free from worrying about how would you get it done technologically.
Tip: If you are looking for a visual wordpress theme builder then Divi theme builder would be the right choice to end your searching and start discovering it for your next project. Divi is more than just a theme, it's a website building framework that makes it possible to design beautiful websites without ever touching a single line of code and without installing and configuring dozens of disjointed plugins. We think this is the future of WYSIWYG, and it's unlike any WordPress theme you have used before.
Online Job Boards
There are hundreds and thousands of online job websites out there but the space for any new job portal will never be ended. You can even choose any specific human resources industry as well to create your own job portal with any of these wordpress plugins. On the other side, if you provide human resource services, so you can also setup your job vacancy portal to setup online resume submission process on your business website.
Below are few WordPress plugins to get you start with your own job portal website.
WP Job Manager is a lightweight plugin for adding job-board solutions to your WordPress site.  By using shortcodes, it can work with any theme (given a bit of CSS styling) and is really simple to setup.
This is an easy to use and light weight plugin that helps you to set a job board to your WordPress website.
A customized job board is created to manage various job offers via WordPress with the Simple Job Board. You can add multiple job listings and can show them on any page by inserting shortcode. You can add multiple job features and customized application forms for every distinct job listing. As this is a multi-lingual, so it is available in English, French(Français), Arabic (العربية), Brazilian Portuguese(Português do Brasil), Italian(Italiano), Russian(Русский), Chinese(简体中文), Dutch(Nederlands), Serbian(Српски језик), Swedish(Svenska), Urdu(اردو), Japanese(日本語) and Polish(Polski).
This is one of the powerful plugin for setting up a job listing careers page on any website. It has many features out of the all and super simple to use and extensible to a high performing recruitment tool. The first version of the plugin comes with two layouts – Grid and List which are designed carefully according to the modern design and User Experience principles. Highlight of the plugin is its totally flexible filter options.
Online Cooking and Food Recipe Website
Food and cooking related websites are increasing day by day to provide the learning opportunities to anyone to become a chef or just remove the hunger. If you would like to built a website to stay people updated about whatever you know on How to cook food and want to make your secret recipe open for all, so you can easily do this with WordPress Plugin.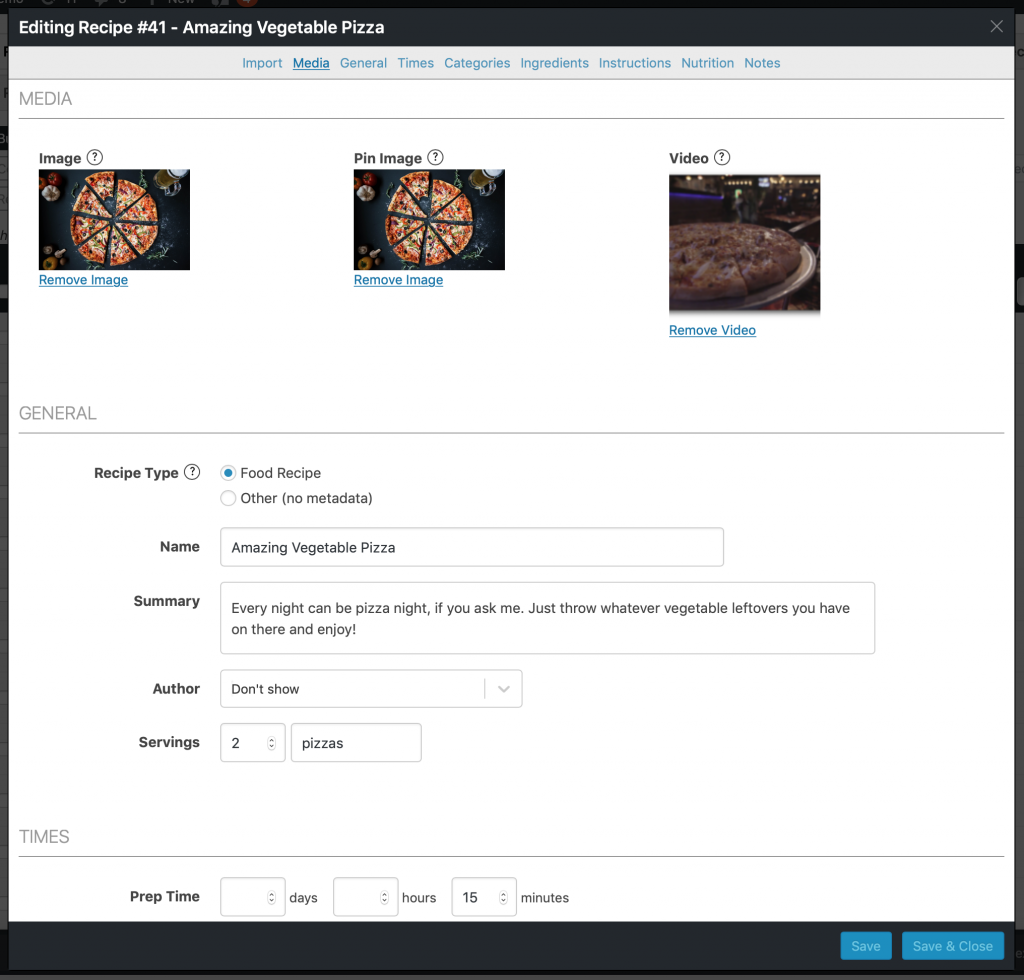 This is the easy recipe plugin that everyone can use. An easy workflow allows you to add recipes to any post or page with automatic JSON-LD metadata for your till date secret recipes. This metadata will improve your SEO and get you more visitors to view your newly added or old recipes.
eLearning and Online Courses Management
One of the fastest growing business industry is eLearning solutions so people can learn new things without any time and geographic limitations. It can vary the industry you are offering the courses for, as sky is the limit. Here are few WordPress plugins you can consider.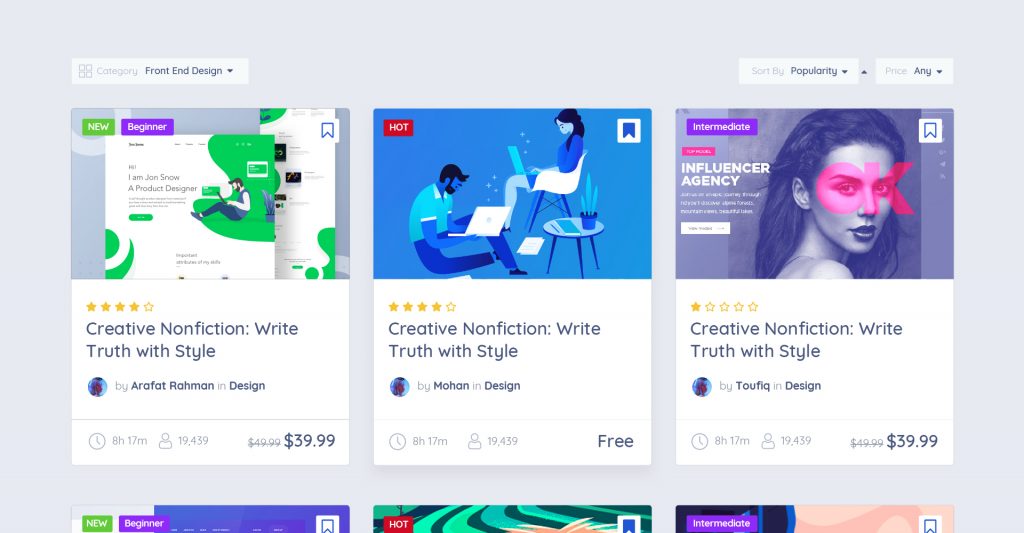 Tutor LMS
Tutor LMS is a complete, feature-packed and robust WordPress LMS plugin to create & sell courses online easily. All the features of this learning management system hits all the checkpoints for a full-fledged online course marketplace. You can create challenging and fun quizzes, interactive lessons, powerful reports and stats making Tutor potentially the best free WordPress LMS plugin. Manage, administer and monetize your education, online school, and online courses without having to write a single line of code.
LearnPress is a comprehensive WordPress LMS Plugin for WordPress, just like WordPress Moodle or Moodle for WordPress if you know what Moodle is. This is one of the best WordPress LMS Plugins can be used to easily create & sell courses online. Each course curriculum can be made with lessons & quizzes which can be managed with easy-to-use user interface. With this WordPress LMS plugin, you can quickly and easily create education, online school, online-course websites with no coding-knowledge required.
It is a powerful WordPress LMS plugin that makes it easy to create, sell, and protect engaging online courses and training based membership websites. This plugin works with any well-coded WordPress theme and all the popular WordPress page builders (like Elementor, Beaver Builder, Divi, etc.). As an engaged WordPress community member, LifterLMS actively encourages and helps other great plugins integrate with LifterLMS like Affiliate WP, Monster Insights, WP Fusion, the most popular form plugins, GamiPress, Astra Pro, the Course Scheduler, and many more. You can also connect your WordPress LMS website to 1,500+ other apps via Zapier.
Online Forums
Online forums are the best way to build up the one of its kind community around on any specific or diversified topic. This is an online existence for like minded people. The unique about WordPress platform is that, you can also build a forum on your existing website or can start a new social existence of like minded people.
Are you looking for a timeless, elegant, and streamlined discussion board? bbPress is easy to integrate, easy to use, and is built to scale with your growing community. bbPress is intentionally simple yet infinitely powerful forum software, built by contributors to WordPress.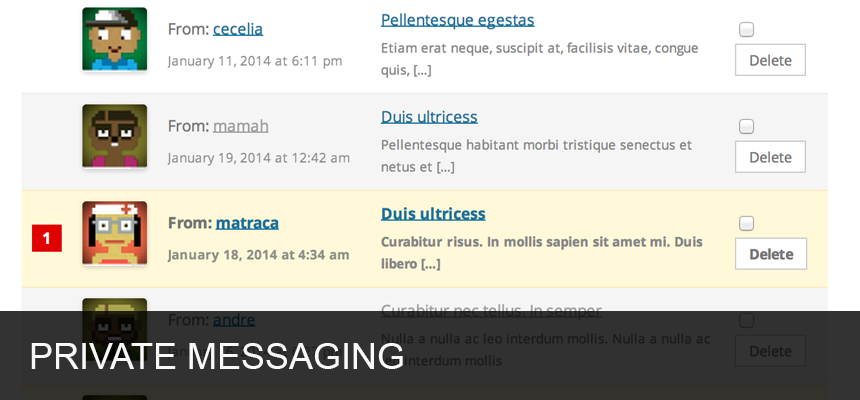 BuddyPress helps site builders & developers add community features to their websites. It comes with a robust theme compatibility API that does its best to make every BuddyPress content page look and feel right with just about any WordPress theme. You will likely need to adjust some styling on your own to make everything look pristine.
wpForo Forums is the best WordPress forum plugin. Full-fledged yet easy and light forum solution for your WordPress website. Comes with modern and responsive forum layouts and styles. This WordPress forum plugin brings everything you need to run an efficient and professional community. Powerful and beautiful forum with unique features. This forum plugin is well integrated with many Profile Builder and Membership plugins, such as BuddyPress and Ultimate Members plugins.
Business Directories and Classifieds
Who does not know that classified sites and business directories work great when looking out for some services and solution providers in the specific area, city, country. As many of you would like to have your own business directory or classified site for any specific industry or diversified range of categories, here are few WordPress plugins, that may help you.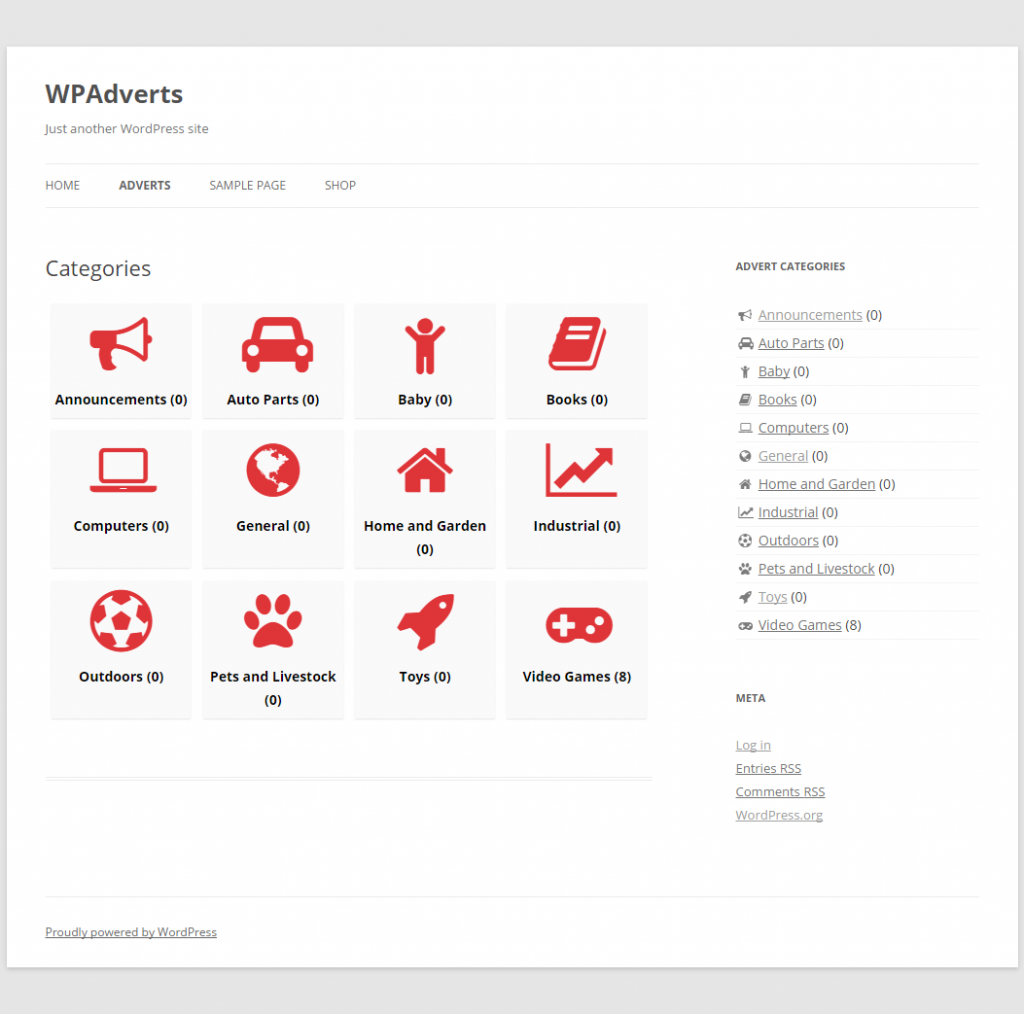 WPAdverts is a lite weight plugin which allows to build beautiful classifieds site in minutes. This plugin will work with ANY properly coded WordPress theme and you can use it on new or existing site as well.
Business Directory Plugin
Business Directory Plugin is the most popular, versatile, widely-installed, easiest to use, and best-supported WordPress Business Directory plugin available. You can increase interaction on your website, improve customer retention and a add revenue-generating section to your site with plugin. This plugin allows you to take any listings you want and build a local directory, directory of business providers, a real estate listings site, a Yellow-Pages style business directory, Yelp-like review sections, create a church directory, build an address book directory and much more.
Online Surveys or Quizes Solutions
With this plugin, you can easily create quiz and surveys, create different type of questions like multiple choice, true and false, open answer, drop down, fill in the blank etc., having multiple pages per quiz. With this plugin, you can create time based quizzes and customise results page. It has an option to send email after quiz or survey completion.
With this plugin you can create exams, surveys, and quizzes and display the result immediately after the user completes the questionnaire. It will also help you to assign grades and point levels for every grade in the exam / quiz. Then assign points to every answer to a question and Watu will figure out the grade based on the total number of points collected.
Online Products Catalogue
Product catalog plugin that is responsive and designed to display your products in a sleek and easy to customize catalog format and variety of features. This plugin has the ability to set up a catalog overview page, which shows a thumbnail of each product category and lets people click through to view just those products, a separate shortcode to display a list of products outside the catalog (perfect for creating a featured products section), a price slider to add to the filtering, and much more.
Easy Property Listings is one of the most dynamic and feature rich Real Estate plugin for WordPress available in the market today. This An easy to use plugin that provides the needed functions to configure a dynamic real estate website in minutes. It is packed with advanced features, shortcodes and templates letting you create real estate websites fast.
Auto Listings helps you list, manage & sell cars easily. The plugin includes advanced search, auto-populating for vehicle data, lead capture, gallery, maps. It's a must-have tool for car dealers. It works with any WordPress theme & allows you to create a car sales marketplace. It is perfect for car dealers, car sale websites or car classifieds websites.
SmashingApps.com participates in various affiliate marketing programs and especially Amazon Services LLC Associates Program, which means we may get paid commissions on editorially chosen products purchased through our links to any of the linked sites from us.