We are always in search of great free resources, tips, tricks, etc. for our readers. Every day we work hard to find new resources and inspiration for designers like you. Today, we have another great post, "Discover the Best of the Web" on SmashingApps. In this, we made a list of 85+ Excellent Resources And Tutorials Especially For Designers. We obviously cannot cover all the best from the web, but we have tried to cover as much as possible.

You are welcome to share if you know more best of the web in the month of January which our readers/viewers may like. Do you want to be the first one to know the latest happenings at SmashingApps.com just subscribe to our rss feed and you can follow us on twitter and do not forget to become our fan on facebook as well.
You Might be Interested to Checkout These!
Design Tips, Tricks and Tutorial
"""""""""""""""""""""""""""""""""""""""""""""""""""""""""""""""""""""""""""""""""""""""""""""""""""""""""""""""""""""""""""""""""""
40+ Photoshop Tutorials for Creating Gadget Designs
How to Create a Realistic Fountain Pen
How to Make a Professional Buddy Icon in Photoshop
Create a Stunning 3D Liquid Explosion Artwork
40 Imaginary Photoshop Tutorials & Techniques
35 Tutorials and Guides for Working With Wacom Tablets
Creating a Realistic Torn Photo Effect – Photoshop Tutorial
18 Outstanding Typography Photoshop Tutorials Of 2010
Design a Surreal Desert Scene in Photoshop
Mastering Photoshop: Unknown Tricks and Time-Savers
23 Professional Facial Photoshop Retouching Tutorials
35 Photoshop Tutorials for Creating Web Design Layouts
Easy Digital Painting Illustration in Photoshop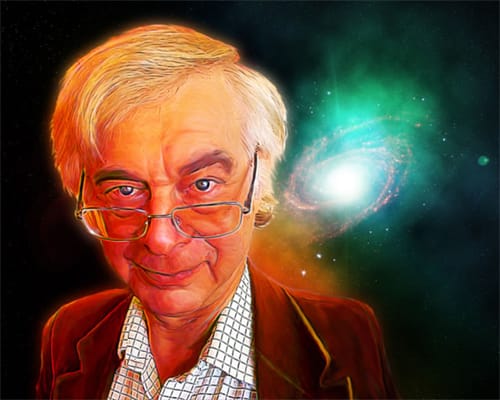 Artwork, Digital Photography and Inspiration
"""""""""""""""""""""""""""""""""""""""""""""""""""""""""""""""""""""""""""""""""""""""""""""""""""""""""""""""""""""""""""""""""""
40+ Examples of Typography Inspired in Web Design
The Colorful Showcase Of Beautiful Typography
40 Beautiful Corporate Websites
62 Gorgeously Designed CG Characters
70 Fairly Creative Fresh Logo Designs for Design Inspiration
Showcase Of Modern Navigation Design Trends
45 Superb Examples of Warrior and Battle Art
30 Great Uses for 3D in Flash Websites
Amazing Grunge Artworks by Alex
50 Digital Fairy Tale Character Illustration Collections
Textures In Web Design: Examples And Best Practices
Beautiful Digital Art by Miriam Moshinsky
11 Most Popular Blog Design Styles (With Examples)
35+ Fantastic Robot Art Illustration
40 Inspiring Single Page Websites
50 Packaging Designs That Pack A Punch
20 Stunning Typographic Designs
25 Absolutely Magical Fantasy Traditional Art Drawings
Newsletter Design: 50+ Great Examples
30 Clever And Creative Packaging Designs for Inspiration
Super Cool Pictures of Insects
"The Page Can't Be Found" Coolest Error 404 Pages In Web Design
60 Sites with Attractive Typographical Introductions
Javascript and Ajax
"""""""""""""""""""""""""""""""""""""""""""""""""""""""""""""""""""""""""""""""""""""""""""""""""""""""""""""""""""""""""""""""""""
20 Fresh JavaScript Data Visualization Libraries
45 jQuery Navigation Plugins and Tutorials
30 Stylish jQuery Tooltip Plugins For Catchy Designs
25 Tutorials and Resources for Learning jQuery UI
Sexy Animated Tabs Using MooTools
30 Useful Tutorial for JavaScript Framework Navigation
90+ Useful jQuery Plugins for Designers and Developers
xHTML and CSS
"""""""""""""""""""""""""""""""""""""""""""""""""""""""""""""""""""""""""""""""""""""""""""""""""""""""""""""""""""""""""""""""""""
14 Helpful Cheat Sheets for Front-end Web Development
30 Cutting Edge Examples Of CSS Navigation
The New Hotness: Using CSS3 Visual Effects
How To Create Depth And Nice 3D Ribbons Only Using CSS3
Resources
"""""""""""""""""""""""""""""""""""""""""""""""""""""""""""""""""""""""""""""""""""""""""""""""""""""""""""""""""""""""""""""""""""
The Ultimate Collection Of Colorful And Inspiring Vector Art
20 Fonts Ideal for Big and Powerful Headings
33 Absolutely Free E-Commerce Icon Sets
Massive Collection of Over 1,000 Floral Photoshop Brushes
10 Free Professional PSD Web Templates
70 Awesome Wooden Texture Packs from DeviantArt
4800 Mini Icons You Ever Need for your Apps
30+ Must Have Photoshop Actions For Photo Touch-Ups
40 Valuable Tools and Resources For Web Designers
100+ Seamless Patterns Great for Creating Website Backgrounds
A Roundup of 45 Industrial Free Fonts
35 High Quality Apple Inspired Icons
50 Fabulous Flash Web Design Tools and Software
30+ Useful Free Icon Sets in PSD Format
25 New High Quality Free Fonts
20 Abstract Effects Photoshop Brushes
10 Completely Free Wireframe and Mockup Applications
25 Fresh, Clean and Unique WordPress Themes
18 Useful WordPress Contact Form Plugins
35 Stunning Free Fonts To Enhance Your Designs
Miscellaneous Articles
"""""""""""""""""""""""""""""""""""""""""""""""""""""""""""""""""""""""""""""""""""""""""""""""""""""""""""""""""""""""""""""""""""
30+ Very Useful Color Tools For Designers
The Evolution of a Design Blog
A Basic Guide to Photoshop's 3D Tools
55+ Most Wanted WordPress Tips, Tricks, and Hacks
20 Must Have WordPress CMS Plugins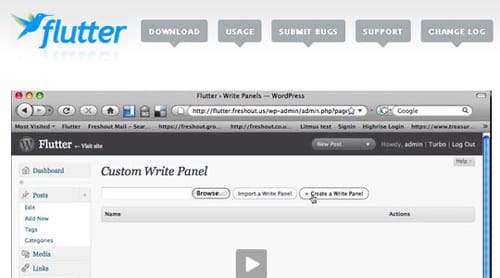 10 Tips for Better Print Style Sheets
10 Essential Tips You Should Know
Getting Inspiration from Admiration
The Complete Guide to Getting the Most Out of Twitter
How to Make All Browsers Render HTML5 Mark-up Correctly – Even IE6
13 Useful WordPress SQL Queries You Wish You Knew Earlier
Useful Tools for Testing Cross Browser Compatibility
11 Amazing Free Web Applications To Make Your Lives Easier