Photoshop is a state-of-the-art software with which you can create what you have imagined if you have command over its tools. You can create stunning space and 3D planets scenes too. Although it might be difficult to create space formulations, stars, and planets using Photoshop, but a little hard work can let you accomplish this difficult feat.
Here we have gathered 40 most stunning and dazzling space and planet tutorials to assist you get started on your space art hobby. Enjoy and feel free to share your opinion with us.
Making of Fiery Planets Collision
A step by step and detail tutorial of Fiery Planets Collision, in this tutorial we will need around 4 images for this tutorial.
Create Beautiful Space Environment
Create a real space environment with Photoshop.
AHHHHH! Oy! Alien Invasion! A Photoshop
A mindblowing and step by step tutorial where we will learn lots of great technique of photoshop.
Fiery Photoshop Space Explosion Tutorial
In this tutorial artist will walk you through creating a spectacular space scene featuring two planets colliding. Strap yourselves in, Photoshoppers!
Night Sky with Stars
Serene and tranquil scenery of stars and a major sun and Earth. Worth seeing.
Sea And Space
In this lesson artist will tell you how to create fantastic landscape using several pictures and your own hands. Combination of two themes, sea and space, promises to give a very interesting result.
Space Scene Design in Photoshop
In this beautiful Photoshop tutorial, we will learn how to create a beautiful Space Scene.
Space Explosion Photoshop
This tutorial shows you how to create your own space scene using three stock photos and Adobe Photoshop. The majority of the effects use the brush tool, layer effects and the filter gallery.
Creating an Awesome Space Effect
This is my interpretation of a space scene. The fun part about working with a space scene, is that you can let your imagination go crazy.
Eclipse Effect in Photoshop
In this tutorial artist will show you how he created the Abduzeedo's footer.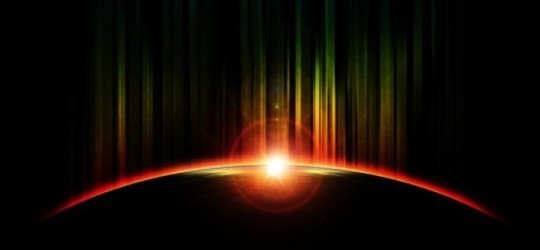 Planet Effects
Lighting effects planets with powerful reflection effect.
Planet Ring Tutorial
A mindblowing and step by step tutorial.
Abstract Universe
This tutorial will show you how to use some cool tools in Photoshop, step by step
Create a Space Explosion From Scratch in Photoshop
If you've ever wanted to create a space explosion in Photoshop, then we have the tutorial for you. With the techniques learned in this tutorial, you can create explosions as seen in a Sci-Fi television series. Let's learn how to make this effect from scratch.
Create A Realistic Outer Space Scene In Photoshop
In this tutorial we will learn how to create a realistic looking outer space image with your own home made galaxy. Without using any stock photos or any material at all besides Photoshopís filters, effects, and blending modes you will create a vibrant and lifelike creation you can use for numerous applications. Let's begin!
Quick and Effective Planet, Star and Meteor Impact Creation in Photoshop
In this tutorial, artist will show you how to make planet, star and meteor impact in Photoshop in a quick and effective manner. This is intermediate level tutorial so some steps can be a little tricky.
How to make a planet in Adobe Photoshop
In this tutorial we will see how is it possible to picture a background with stars and planets.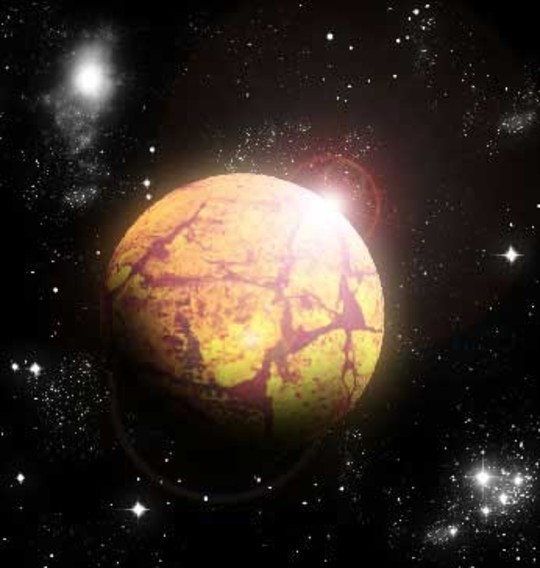 Making a Planet
In this tutorial artist will be showing how to make a simple Planet in Photoshop that should take less than 10 min and it's very useful to implement in other images.
Create a Realistic Space Scene from Scratch with Photoshop
In this intermediate-to-advanced-level design tutorial, we are going to create a stunning space scene that has realistic-looking planets, stars, and lighting effects using a few innovative Photoshop techniques and some textures.
Very Easy Heroes Eclipse in Photoshop
In this tutorial artist will show you how to create a nice eclipse effect using only Photoshop. We will add a texture in the end just to give that retro feel to the image.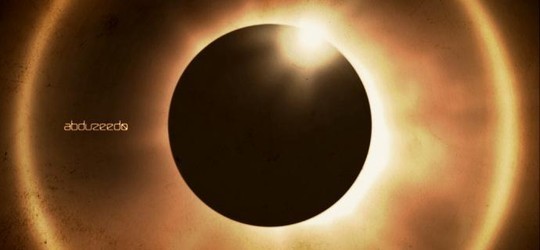 Create a Shiny Earth with Photoshop 3D Layers
In this tutorial I'll show you how to create a shiny planet icon using the 3D features of Photoshop CS4 Extended. This will cover basic information about 3D layers and texture maps. Let's get started!
Planet Tutorial
Using just one texture in Photoshop, artist is going to teach you how to make a planet that looks somewhat realistic although, in the end, whether it looks realistic or not is entirely up to you and the way you play with settings.
Creating an Interesting Starfield
This tutorial explores the methods to make an interesting nebulous starfield, similar to the image on the right.
The Soft Sea Light
This tutorial is about how to create by three pictures only a tender collage of sea-piece. A peculiarity of this collage is that we will do the effect of soft light.
Abstract Light
This tutorial will show you how to create an awesome abstract light which just exists in fairy tales!
Stars
This tutorial will help you get started down the road to creating realistic and awe-inspiring star fields.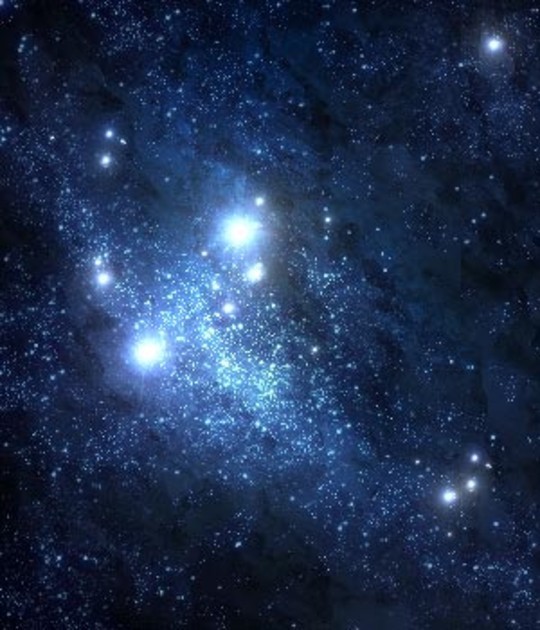 Create a Spectacular 3D Space Explosion
SmashingApps.com participates in various affiliate marketing programs and especially Amazon Services LLC Associates Program, which means we may get paid commissions on editorially chosen products purchased through our links to any of the linked sites from us.