Wordpress
Search Engine Optimization or SEO is an integral part of any web project if it wants recognition on the search engines. SEO is a process that helps your website or blog to stand out and show up in search results. This will bring more visitors to your website as your website appears on top ranking on different search engines for particular keywords. Therefore, it is important that you keep your website user friendly as well as search engine friendly as that it can crawl your web pages and rank them.
Since, SEO is not an easy job for many they need some sort of assistance either they seek for professional help or look for some quality SEO tools. In this compilation, we have listed down 35 free to use SEO tools for bloggers. An SEO optimized website or blog is likely to rank higher in search results, and therefore draw more traffic to your website.
SEO Tools
Link intelligence tools for SEO and Internet PR and Marketing. Site Explorer shows inbound link and site summary data.
Free search engine optimization tools from Virante, Inc.
We offer a wide array of free and paid SEO tools to SEO professionals and DIY webmasters.
Investigate your site's link profile with the SEOgadget link categorisation tool for Excel. Understanding where your links are coming from is key to maintaining a diverse and natural link profile.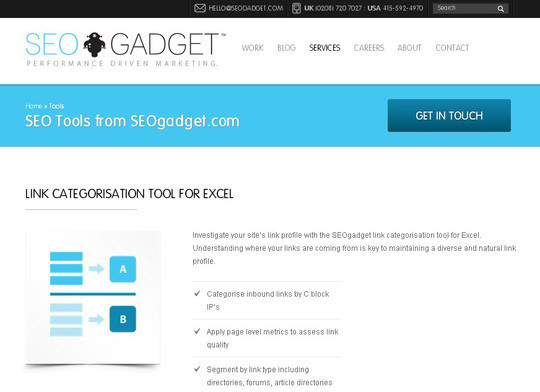 An all-in-one toolbox made for SEOs.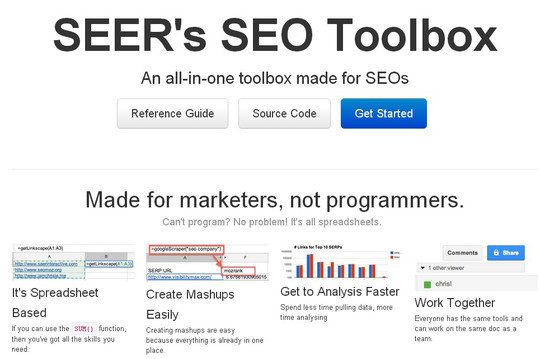 Internet Marketing Ninjas SEO Tools
Internet Marketing Ninjas is a full service SEO company that offers everything you need to succeed online, all in one place.
Screaming Frog SEO Spider Tool
The Screaming Frog SEO Spider is a small desktop program you can install locally on your PC, Mac or Linux machine which spiders websites' links, images, CSS, script and apps from an SEO perspective.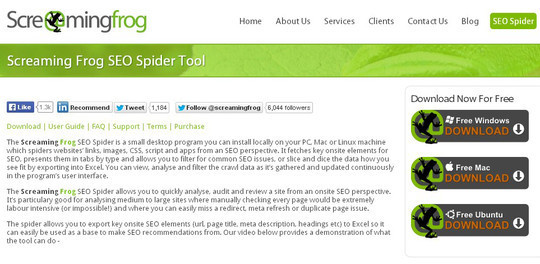 SeoTools is an Excel add-in that adds a bunch of useful functions for working with SEO and other web metrics directly in Excel.
Get keyword ideas with Ubersuggest the free keyword suggestion tool that makes good use of different suggest services.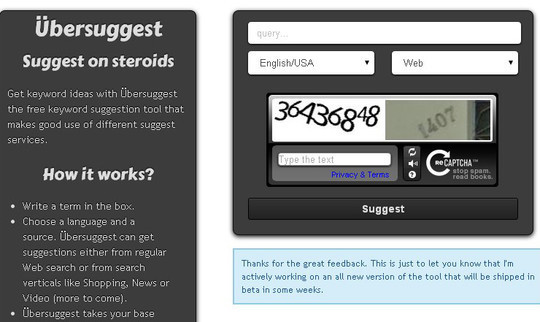 Open Site Explorer is Moz's Search Engine for Links. Perform competitive link research, explore backlinks, anchor text, and more for free.
How good is your SEO? enter your domain below to find out…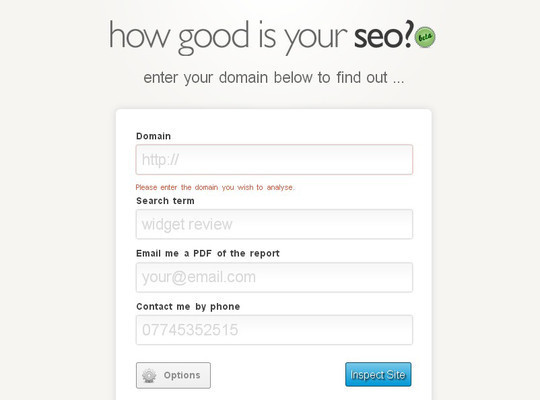 Check your website's SEO problems for free. Type in your website, select factors and hit "Checkup!"
Improve your website's search engine rankings.
SEO WordPress Plugins
Improve your WordPress SEO, Write better content and have a fully optimized WordPress site using the WordPress SEO plugin by Yoast.
Share Buttons and Social Analytics
Social Charge your Content with ShareThis – features Social Analytics, CopyNShare, Open Graph Sharing, and the Hovering Bar!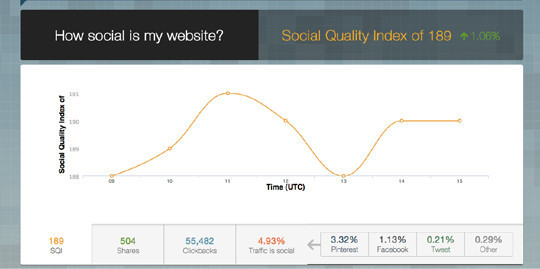 Adds Google, Yahoo and Bing verification codes and adds Site Statistics scripts to your site.
Easy to use slideshow plugin. Create SEO optimised responsive slideshows with Nivo Slider, Flex Slider, Coin Slider and Responsive Slides.
The most accurate real-time statistics plugin for WordPress.
Turn on Your Blog's Social SEO with WP Social SEO Booster and get a Huge Boost in Google Rankings!

Squirrly SEO Plugin is the Only SEO Tool that Allows You To Optimize Content And Measure Its Success. For Both Humans and Search Engines.
Easily monetize your blog with sponsored posts and boost your audience 2.5x in 30 days. It's free to join!
This simple but effective plugin allows you to clean up your WordPress database and optimize it without phpMyAdmin.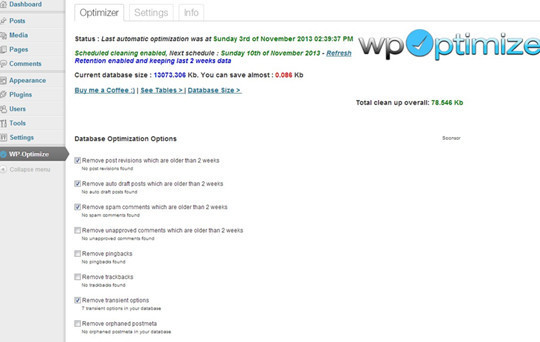 SEO Friendly Images automatically adds alt and title attributes to all your images improving traffic from search engines.
Seo for wordpress plugin will automatically use your post title , content as seo title and seo meta description on new and old posts/pages.

A perfect plugin for your blog visitor statistics.
The best MailChimp plugin to get more email subscribers. Easily add sign-up forms and sign-up checkboxes to your WordPress website.
Simple URLs is a complete URL management system that allows you create, manage, and track outbound links from your site.
Widget Logic lets you control on which pages widgets appear using WP's conditional tags. It also adds a 'widget_content' filter.
A user, role, and content management plugin that makes WordPress a more powerful CMS.
Easy Web Performance Optimization (WPO) using caching: browser, page, object, database, minify and content delivery network support.
Controls almost every aspect of your site's meta-data, including advanced tagging, Analytics, and dozens of plugins.
This all-in-one SEO plugin gives you control over title tags, noindex, meta tags, Open Graph, slugs, canonical, autolinks, 404 errors, rich snippets,
Track your Google rankings every 3 days and see reports of your progress in a graph.
Scribe makes content marketing simple.
Platinum SEO Plugin offers Complete onsite SEO solution for your WordPress blog.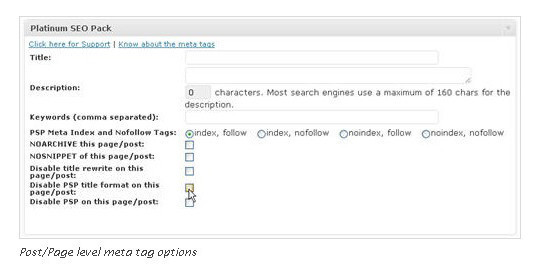 Here we have put together a fine collection of some of the best and most useful HTML5 WordPress frameworks that you can use for free. The importance of HTML5 in the field of web development and designing can never be neglected. Many theme users are now looking for such capabilities in their themes as well and for them such WordPress frameworks will come handy.
So here is the complete list after the jump. We hope that you will like this collection and find these frameworks useful for you. All these HTML5 WordPress frameworks are so good and contain all the necessary libraries, shortcodes, elements etc that you may need to create an amazing and stunning theme or template. Here is the list, enjoy!
Upgrade WordPress to HTML5! Download and install TwentyTen Five, or use it as a framework for your own HTML5 themes. It's FREE!
Add the best development tools to WordPress & build better sites even faster.
Whiteboard Framework has been helping WordPress developers cut back on their development time and improve their WordPress powered websites since 2008.
Reverie Framework is an extremely versatile HTML5 WordPress framework based on ZURB's Foundation, a powerful tool for building prototypes on any kind of devices.
Bones Html5 WordPress Starter Theme
An HTML5, Mobile-First starter theme for rapid WordPress developement.
The PressWork Toolbox lets you style any theme in a live preview environment without any code, drag & drop to set your layout in seconds, add Google fonts, and much more.
A powerful, lightweight theme options framework.
Carrington is a CMS theme platform for WordPress that makes it easy to create unique looks for different categories, post types and comments just by creating custom templates.
A great starting point for quickly creating WordPress Themes using HTML5.
Use Headway to build any layout you can think of, customize any page, add colors, fonts, and more;all with the power of the Headway Visual Editor.
A clean & powerful blog framework for WordPress packed with options for customizable layouts, typography, navigation, widgets, page templates and more.
A simple set of HTML5 and CSS best practices to get your HTML5 project off on the right foot.
Here we have come up with another fresh and exciting collection of CSS3 jQuery pagination plugins. jQuery is nothing less than a blessing for the developers all over the world. It has simplified the web development process quite a lot. Adding pagination is the best way when you need to display large amount of data and by the help of these CSS jQuery pagination plugins, developers can easily create pagination.
All these CSS jQuery pagination plugins are very easy to be integrated on your website, and perform their function flawlessly. Here is the full collection after the jump. We hope that you will like this collection and find these CSS jQuery pagination plugins useful for you. Do share your opinions with us via comment section below.
Simple jQuery Pagination plugin
Pure CSS3 Animated Pagination Designs
AJAX Pagination using jQuery and PHP with Animation
Pagination with jQuery, MySQL and PHP.
jQuery Pagination Plugin: Smart Paginator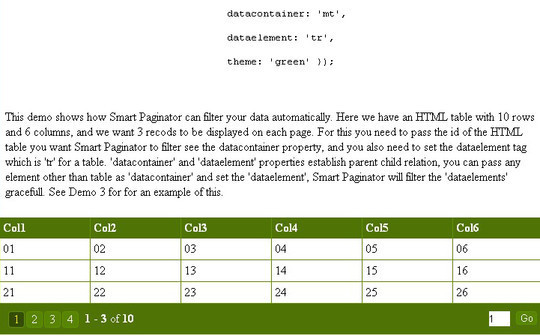 Use Jquery To Generate Quick Pagination
JPaginate: A Fancy Jquery Pagination Plugin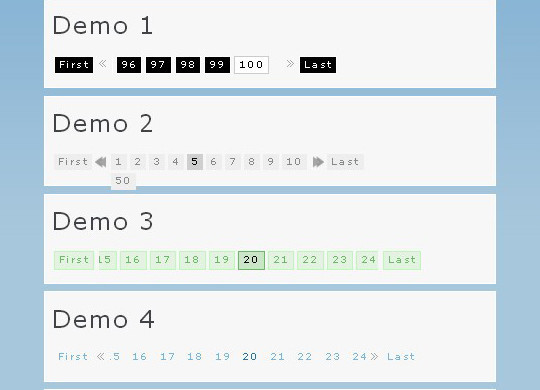 Easy pagination with jQuery and Ajax
Extreme Makeover: jPaginator CSS3 Edition
Pajinate – A jQuery Pagination Plugin
Making a jQuery pagination system

Simple Pagination Using jQuery & jPages Plugin
How to create easy pagination with jQuery
jQuery Plugin For Long Content Pagination/Slider Plugin – Text Pager
Easy Client Side Pagination Using jQuery Dynapagin Plugin
Slider Pagination with jQuery UI Slider – SliderPagination
WordPress is the blogging platform that you should be using if you mean serious business. In fact when some professional bloggers are asked the question that if you will have only $100 and have to start a new blog, what will you do – they say they will purchase a web hosting and install WordPress on it. They say they will never compromise on this anyhow.
Lots of bloggers use third party themes for WordPress because this makes them stand out of the crowd. But different themes serve different purposes.
A fashion blog will require a different theme, a fitness blog will need something different and similarly a job board blog will require another theme.
If you have visited sites like Monster.com or CareerBuilder.co.in then you know what a job board means.
There are some bloggers who use plug-ins and create separate pages for job boards, However if you want to create a website totally dedicated to jobs then I would recommend you try Jobelon.
Jobelon is a WordPress job board theme designed by WPJobBoard. WPJobBoard is actually a plug-in which you can use to create a job board on your WordPress site.
Jobelon is ideal for a job board based website. It is designed in such a way that all three parties – website owner, ad publisher and job seeker – will face no difficulty in using it.
Let me guide you through this theme.
The screenshot below shows a part of the home page of Jobelon.
The search bar at the top left is for searching jobs with relevant keywords.
So if you are searching for a job of a search engine optimizer you could plug-in the words SEO, Google, search engine, etc. and you will be displayed with the relevant jobs.
The second option on the right is for categories. If you want to see all jobs posted in a particular category you can use the drop down box and choose the category in which you are interested.
The ads below these search bars pertain to the "All Jobs" category which means the list displays all jobs randomly on the home page.
The top right part of the page contains two buttons named "Post a job" and "Find a job."
If you are an employee click on Find a job.
If you are an employer looking out for employees click on the Post a job button and you will be redirected to a page where you can create an ad for your job.
The screenshot below shows that page.
As you can see this page has a lot of forms and it allows you to fill in as much information as you want.
First one is the Title where one can fill in the heading of the job. For example "Copywriter," "Search Engine Optimizer," "Website Developer," etc.
Then is the option to enter the job description. Here one can write the details of the job and the nature of the work. What kinds of articles will the copywriter have to write? SEO requires many tasks so what exactly is expected from the Search Engine Optimizer? How many websites should the website developer develop per month? One can answer such questions here.
Then there are many nitty gritty details like is the job freelancing or a permanent monthly income based? If it is a permanent job where is the employee supposed to work? What are the details of the employer? Etc.
Go and check out this wonderful theme and then let me know what you think in the comments below. I am curious.
The concept of minimalism in web industry is not new; in fact it has been welcomed quite open heartedly. Today, out assortment is also about minimalism and this time we are focusing on some clean and simple WordPress themes. All these WordPress themes are suitable for personal as well professional blogs as these themes focus more on the basic premise of blogging, which is a simple online diary.
So without any further ado, here we are presenting the complete collection of more than 40 clean and simple WordPress themes. We hope you like this collection of minimal WordPress themes. With these WordPress themes, you focus more on the content and navigation which are the important parts of a blog. Here is the full list. Enjoy!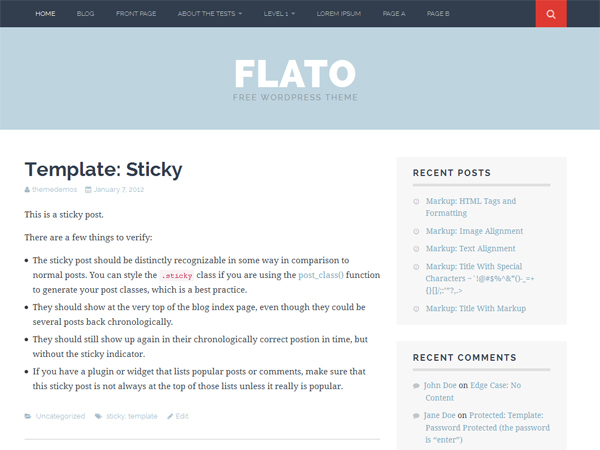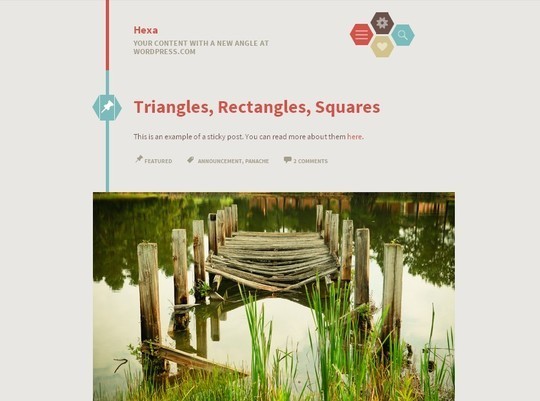 Tint Free Portfolio WordPress Theme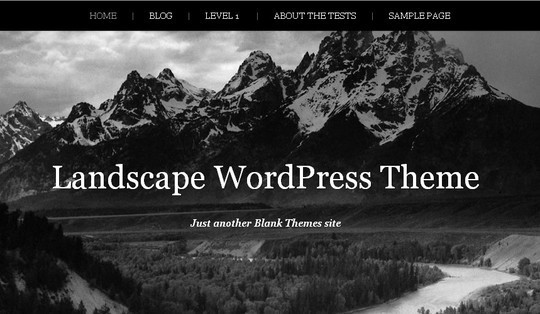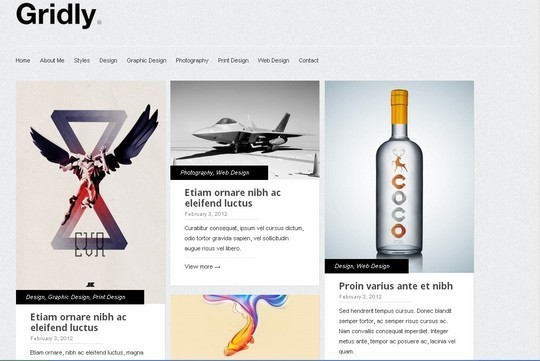 Photo Free Responsive Gallery WordPress Theme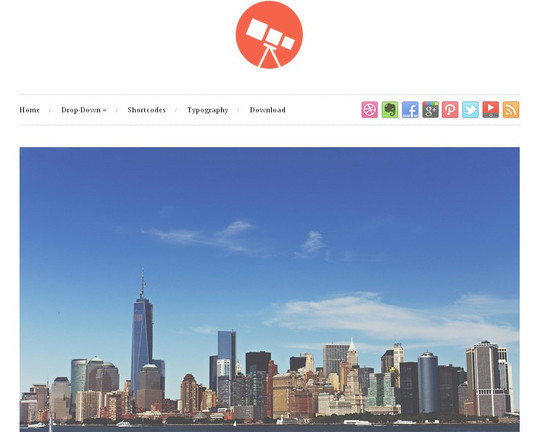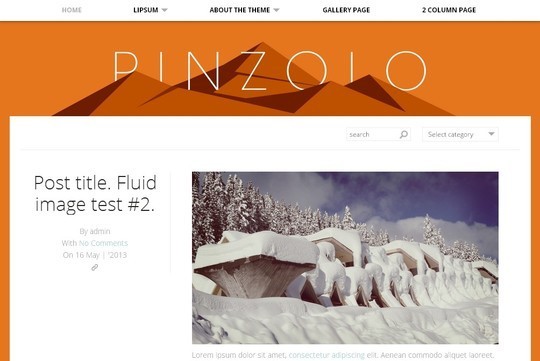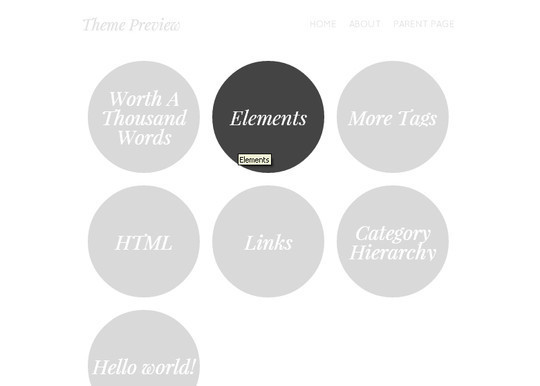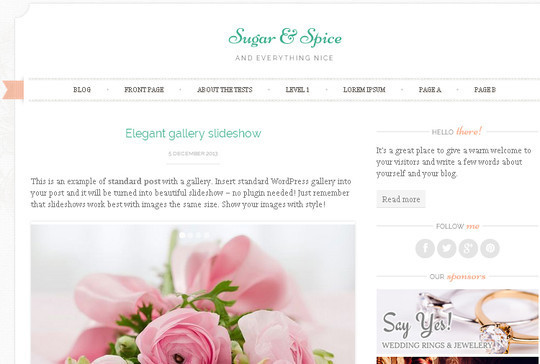 Here is another collection of some WordPress plugins and for today's collection, we have selected top 9 and most essential WordPress cache plugins that can tremendously expedite your website. These plugins will also deal with your most important concern as a blogger which is page loading speed of your website. We all know that a good speedy website is always in demand and visitors only stay on a website if it loads faster.
Below, you will find 9 WordPress plugins that can make your website super-fast. These plugins will allow your website pages to load faster and hence give a better user experience. Do let us know what you think about this compilation. Feel free to share your opinions and comments with us via comment section below.
Quick Cache (Speed Without Compromise)
Speed up your site (BIG time!) — Quick Cache provides reliable page caching for WordPress. Easy-to-use (very simple installation).
A very fast caching engine for WordPress that produces static html files.
Easy Web Performance Optimization (WPO) using caching: browser, page, object, database, minify and content delivery network support.
The fastest cache engine for WordPress, that produces cache of database queries with easy configuration. Compatible with WordPress 3.4
This plugin creates static html files from your dynamic WordPress blog. When a page is rendered, php and mysql are used. Therefor, system needs RAM and CPU.
Hyper Cache is flexible and easy to configure cache system for WordPress.
FlexiCache is a fast, full-featured and flexible caching system which will improve the performance and availability of any WordPress site.
Hyper Cache Extended is flexible and easy to configure cache system for WordPress. It's aim is to work on any installation.
Persistent caching using files. WARNING: PHP 5.1.6 or newer is required. DOES NOT support WordPress MultiSite.
Many of you have your blog hosted on a shared hosting server which means hosting of a number of websites on the same server. Shared hosting greatly cut down the cost of hosting, however, this advantage comes with a shortcoming and that is that some of the plugins do not work on blogs hosted in a shared hosting environment.
Plugins are meant to extend the functionalities that are already available, and having them available and work properly on a shared hosting would be a plus point. Thus, keeping this in mind we have created a list of the best and most popular WordPress plug-ins for blogs hosted in shared hosting environments.
This plugin will generate a special XML sitemap which will help search engines to better index your blog.
An easy and powerful form builder that lets your visitors send you email. Blocks all automated spammers. No templates to mess with.
Contact Form 7 can manage multiple contact forms, plus you can customize the form and the mail contents flexibly with simple markup.
Improve your WordPress SEO: Write better content and have a fully optimized WordPress site using the WordPress SEO plugin by Yoast.
Supercharge your WordPress site with powerful features previously only available to WordPress.com users.
Easy Web Performance Optimization (WPO) using caching: browser, page, object, database, minify and content delivery network support.
Import posts, pages, comments, custom fields, categories, tags and more from a WordPress export file.
The most popular WordPress gallery plugin and one of the most popular plugins of all time with over 10 million downloads.
Lightbox Plus ColorBox permits users to view larger versions of images, simple slide shows, videos and content all in an overlay.
Add Facebook social plugins and the ability to publish new posts to a Facebook Timeline or Facebook Page. Official Facebook plugin.
Enables the advanced features of TinyMCE, the WordPress WYSIWYG editor.
Adds links to all of your social media and sharing site profiles. Tons of icons come in 3 sizes, 4 icon styles, and 4 animations.
Enables google analytics on all pages.
Adds a more advanced paging navigation interface.
WP eCommerce is a free, powerful plugin that empowers you to sell anything online, quickly and easily.
Widget Logic lets you control on which pages widgets appear using WP's conditional tags. It also adds a 'widget_content' filter.
Creates a Coming Soon page or Launch page for your Website while it's under construction and collects emails from your visitors.
Make it easy on yourself and use AdRotate to place your adverts on your site… Make making money easy!
WordPress Related Posts generates a list of related posts with thumbnails and gives you click-through statistics.
This plugin automatically publishes posts from your blog to your Social Network accounts such as Facebook, Twitter, Google+(Google Plus), Blogger, Tumblr, Flickr, LiveJournal, Flipboard, FriendFeed, DreamWidth, Delicious, Diigo, Instapaper.
Yet Another Related Posts Plugin (YARPP)
Display a list of related posts on your site based on a powerful unique algorithm. Earn money by including sponsored content
Wordfence Security is a free enterprise class security and performance plugin that makes your site up to 50 times faster and more secure.
Social networking in a box. Build a social network for your company, school, sports team, or niche community.
Adds the necessary JavaScript code to enable Google Analytics. Includes widgets for Analytics data display.
Adds CAPTCHA anti-spam methods to WordPress on the forms for comments, registration, lost password, login, or all. For WP, WPMU, and BuddyPress.
The Disqus comment system replaces your WordPress comment system with your comments hosted and powered by Disqus.
Say Goodbye zu Spam in deinem Blog. Kostenlos, werbefrei und datenschutzkonform. Für Kommentare und Trackbacks.
WooCommerce – excelling eCommerce
WooCommerce is a powerful, extendable eCommerce plugin that helps you sell anything. Beautifully.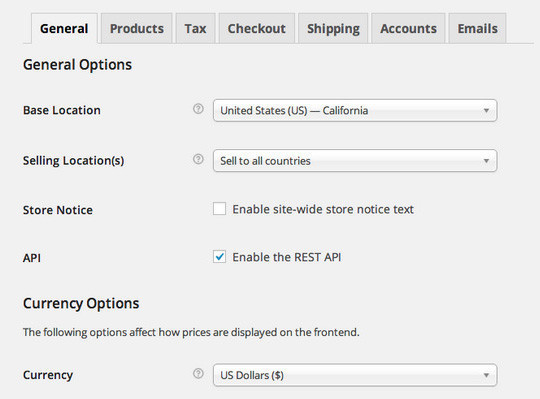 Sends a list of subscribers an email notification when new posts are published to your blog.
Fully featured event registration management including recurring events, locations management, calendar, Google map integration, booking management.
The most accurate real-time statistics plugin for WordPress.
Really Simple CAPTCHA is a CAPTCHA module intended to be called from other plugins. It is originally created for my Contact Form 7 plugin.

Google Analytics for WordPress
Track your WordPress site easily and with lots of metadata: views per author & category, automatic tracking of outbound clicks and pageviews.
Send newsletters, post notifications or autoresponders from WordPress easily, and beautifully.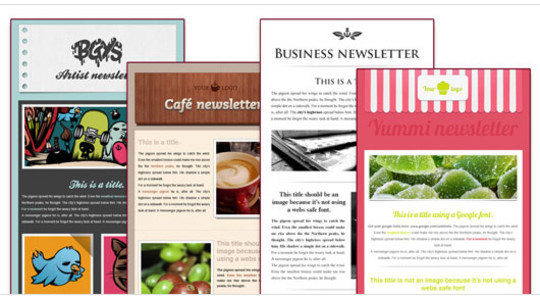 MapPress is the most popular and easiest way to create great-looking Google Maps and driving directions in your blog.

Allows you to regenerate your thumbnails after changing the thumbnail sizes.
The #1 Print and PDF button for your WordPress site. Printer Friendly pages without coding, css, or print.css. Fast, easy, and professional.
Advanced Custom Fields is the perfect solution for any wordpress website which needs more flexible data like other Content Management Systems.
Here we have come up with some fresh and free to download WordPress themes. WordPress is famous all around the world and millions are people are using WordPress. There is a huge variety of WordPress themes that help you personalize your WordPress website. Every WordPress theme provides some exceptional and wonderful features that are extremely helpful for your work. Furthermore, you can easily choose a custom theme that matches with your website niche as well as looks professional.
Here we are showcasing some fresh and excellent templates that you can use for free. These templates will make your website stand out from the crowd and also leave a long lasting impression on your customers' minds. Have a look at this collection. Enjoy!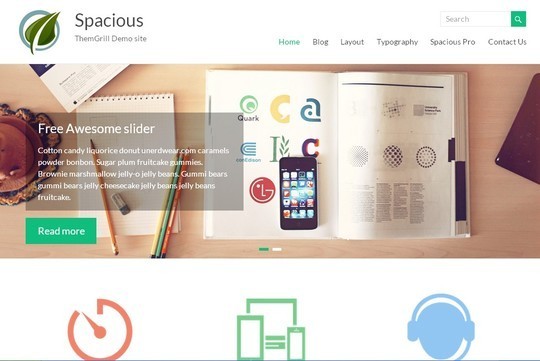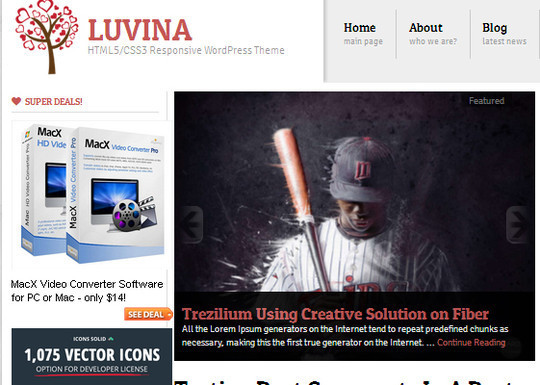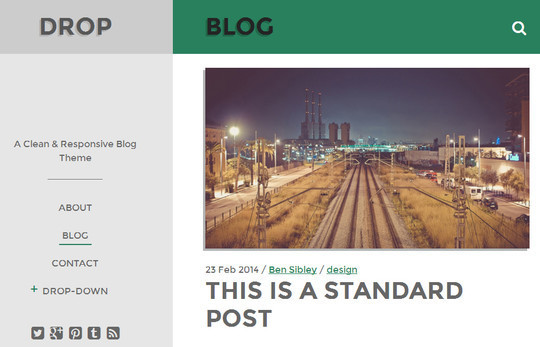 Santorini Resort WordPress Theme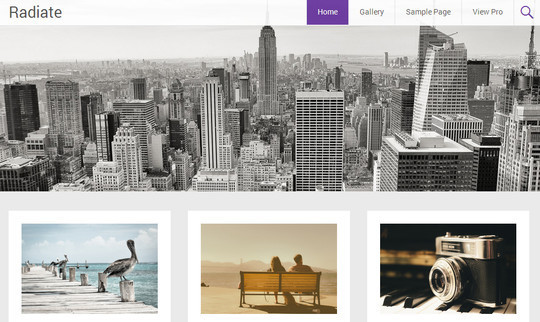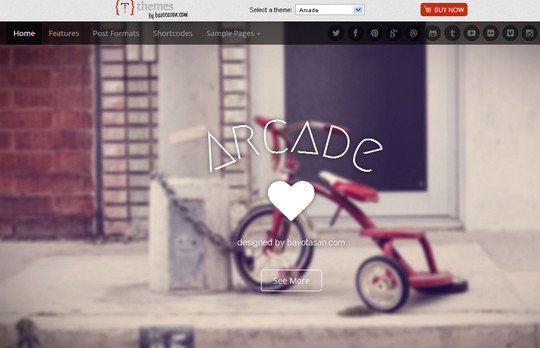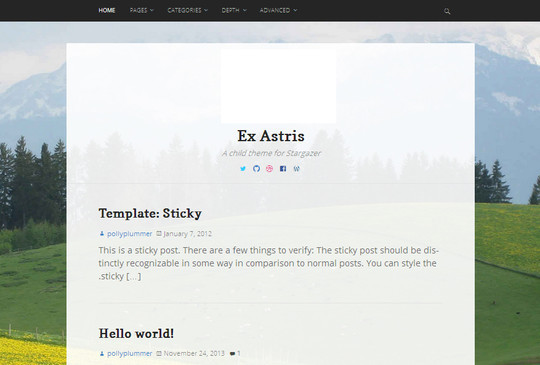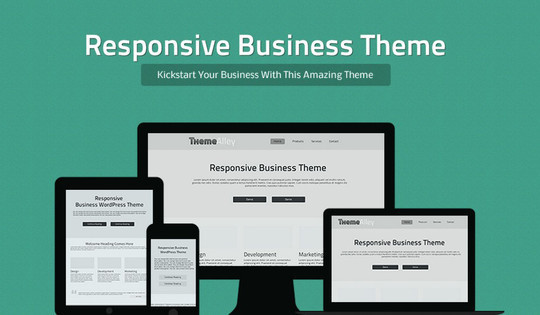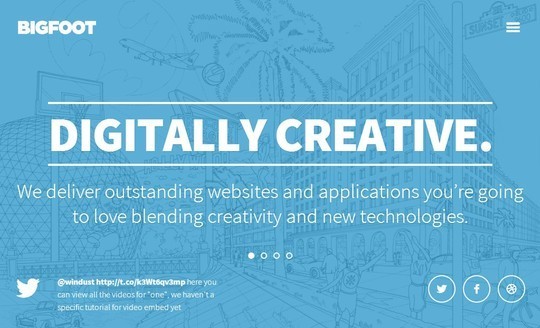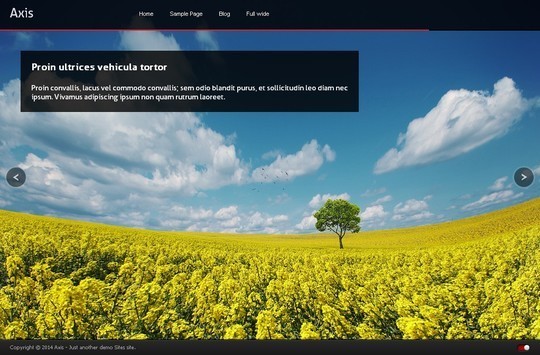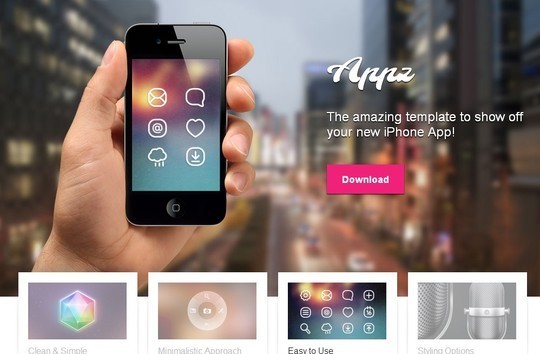 If you are planning to start your own eStore then you must browse through this collection. This collection provides you 10 the best and most helpful WordPress themes that will help you to start your own eStore. With these themes, you do not have to code for the website and therefore, you can save time while creating a professional looking eStore.
You have seen lots of WordPress themes available on the internet but only premium themes are good among them because they offer you complete features that you need for setting up a website. With this collection, you can easily start your EStore. You can also tell us what you think about this post and share your precious opinions with us via comment section below.
Virtue free theme is extremely versatile. For a free theme it's loaded with tons of premium options. You will find it easy to customize and fully loaded with great features.
Responsive eCommerce Theme based on Bootstrap. Full website support: Coorporative pages, Blog (post formats), Store with eCommerce support (TheCartPress eCommerce + Marketplace plugins), Authors, Searches, Community (Buddypress support). Versatile and scalable.
Shopping theme is an Ecommerce omega child theme for WordPress. Shopping WordPress theme is designed to work with WooCommerce plugin.
Socute is our new minimal ecommerce theme. It has been designed to be completely responsive and displayed on every kind of device. SoCute is a really versatile and rich WordPress shop which uses WooCommerce plugin to create complete online shops, with thousand of layout options and a lot of features to customize it following your needs.
Vantage is a flexible multipurpose theme. It's strength lies in its tight integration with some powerful plugins like Page Builder for responsive page layouts, MetaSlider for big beautiful sliders and WooCommerce to help you sell online.
Artificer is a FREE responsive, e-commerce powered theme tailor made for people selling arts & crafts. Download this theme at WooThemes.com, where you can also find out about our free e-commerce plugin – WooCommerce.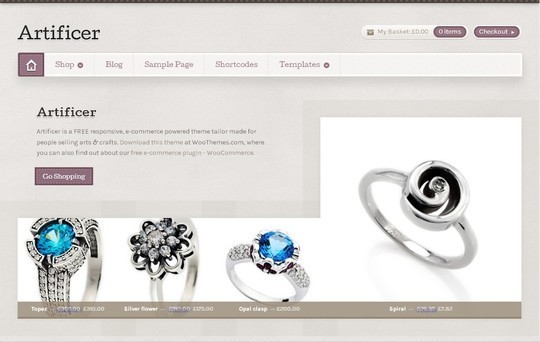 Mio is our free WordPress e-commerce theme that combines intuitive "Apple" like style with a refined improvement.
Free E-Commerce WordPress Theme: Balita
Balita WordPress theme, a theme dedicated to shops that sell products for children.
AyoShop is a clean and responsive eCommerce child theme powered by WordPress, Genesis Framework and WooCommerce.
Xenastore is an ecommerce WordPress theme. This theme depends on an ecommerce plugin called Cart66 to function as an e-commerce portal.
We all know very well that HTML5 comes with so many advanced and the latest features that give us awesome results and also make web designing industry more strong. This is the reason that every web designer and developer is talking about HTML5 and this year it becomes a hottest topic of discussion.
Another beautiful collection of free and useful HTML5 WordPress Themes for you is presented here. HTML5 WordPress themes make web designers or web developers work really easy for them and also save their precious time. One more thing that is well appreciated by web designers as well as web developers is that HTML5 WordPress themes are simple to handle and easy to use.
It is once again our pleasure to share with you what we have gathered from all over the web so to help you with your masterpieces. Click through and feel free to download these wonderful HTML5 WordPress themes. We hope that you will like this collection. Feel free to share your opinion with us. Enjoy!
Celestial Lite is a Bootstrap responsive theme incorporating a flexible grid system, crisp lines, Unlimited colours, post formats of: Aside, image, status, and quotes, plus you get a much better WP gallery style, HTML5, CSS3, Translation readiness, social networking, more than 12 widget positions, page templates, styled form elements, and more.
Fully Responsive Theme using Twitter Bootstrap with Metro Styled Accent. This theme is will make your website adaptable with mobile devices. Theme Features: Custom Homepage Settings, 3 Page Templates, Custom Background Support, Search Engine Friendly.
Responsive, Clean, HTML5, Simple WordPress themes.
Catch Everest is Simple, Clean and Responsive WordPress Theme which automatically adapts to the screen's size, ensuring that your content is always displayed beautifully no matter what device visitors are using. It is based in HTML5, CSS3 and very own Catch Themes easy to use Theme Options panel which makes this theme highly customizable and flexible. Make your beautiful yet professional website in no time.
Circled is extremely light, yet very robust providing many features that you need for showing off your work! The projects are displayed like you've never seen before, in perfectly round circles with beautiful captions.
Pinboard – HTML5 wordpress theme. The theme has a responsive layout optimized for the most common devices: desktops, laptops, tablets and smartphones.Pinboard has been designed with showcasing content in mind. It has several options for layout and the number of columns on which content is displayed and has a portfolio section if you wish to elegantly show your work.
Bunker is based on ZURB Foundation css thus making it fully responsive to mobile phone, tablet or just simply a smaller size of screen resolution. Bunker is just as easy as other theme to used. Just create a post and publish.
The Dandelion theme is highly flexible, so changing the color scheme is super simple and for the most parts you won't need an image editor. Dandelion theme is best suited for any business, portfolio, photography and personal sites.
Premium HTML5 Corporate WordPress Theme free download
Striking is an extremely powerful and flexible wordpress theme – actually a "Super Premium" theme as it has extraordinary features and coding that are not found in the normal premium WP theme.
SemPress is a highly semantic, HTML5 template, responsive and seo optimized. SemPress supports most of the new HTML5 tags, the new HTML5 input-types, microformats, microformats v2 and microdata.
A modern, minimalistic, accessible, super clean, WP theme built with the latest W3C standards (HTML5 and CSS3).
A dark, html5-based wordpress theme.