Frameworks and Platforms
The demand of Bootstrap Tools increase due to its awesome features likes Add-ons, pre-styled modules of library and so many. The main advantages of Bootstrap tools are they make web development faster as well as easier for the web developers. That's why so many web developers are using Bootstrap tools. If you want that your website look stylish and amazing, then you should use Bootstrap tools. Bootstrap tools also help to keep your websites transparent because Bootstrap tools have a responsive framework and they all are designed according to your professional requirements.
In this assortment, we are going to showcase 40 outstanding and useful Bootstrap Tools for the web developers. So take advantage of this wonderful assortment and start downloading these Bootstrap tools. You can share your suggestion with us via comment section below and you can also send this article to your social media friends as well. Enjoy!
Twitter Bootstrap WordPress Themes
Brag Themes provides high quality, unique WordPress themes that utilize the Twitter Bootstrap framework for your business and personal sites.
A complete kit for making websites. The first of its kind, Kickstrap is a no-install front-end framework with apps, themes, and extras.
Bootply makes it easy to use other popular plugins, micro-libraries and frameworks.
Templates KIT & themes pack built with Bootstrap 3.0.v.
BootStrap Alert with modal instead of Browser alert.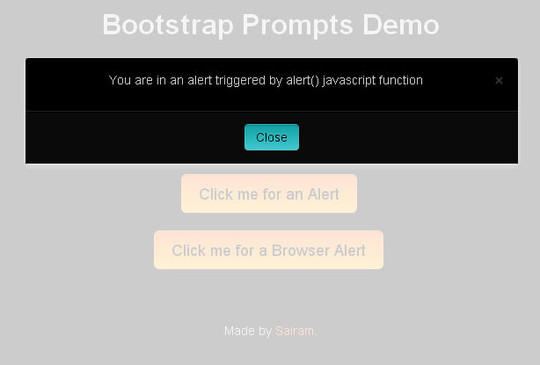 Bootstrap-wysihtml5 is a javascript plugin that makes it easy to create simple, beautiful wysiwyg editors with the help of wysihtml5 and Twitter Bootstrap.
Bootstrap Arrows jQuery Plugin
A simple jQuery plugin and add-on to the popular Twitter Bootstrap framework to include the use of arrows at any angle in your UI designs.
tablecloth.js is a jQuery plugin that helps you easily style HTML tables along with some simple customizations.
WordPress Twitter Bootstrap CSS
WordPress Twitter Bootstrap CSS lets you include the latest Twitter Bootstrap CSS and Javascript libraries in your WordPress site.
Jetstrap – Web-Based Interface Building Tool for Bootstrap
Not just a mock-up tool, Jetstrap is the premier interface-building tool for Bootstrap 3.
Twitter Bootstrap Button Generator – the easiest way how to set up your buttons based on Twitter Bootstrap in a seconds.
Divshot – The Bootstrap Interface Builder for Web Apps
As simple as a mockup tool. As powerful as a text editor.
A simple lightbox plugin based on the bootstrap modal plugin.
A Bootstrap-themed kickstart for jQuery UI widgets (v0.5).
This library allows you to create editable elements on your page. It can be used with any engine (bootstrap, jquery-ui, jquery only) and includes both popup and inline modes.
Yet another jQuery color picker. This plugin is unobtrusive and integrates well with Twitter Bootstrap (it works just fine without). The source code only requires jQuery and is about 200 lines of JavaScript and 100 lines of CSS.
File Upload widget with multiple file selection, drag&drop support, progress bars, validation and preview images, audio and video for jQuery.
JavaScript notifications for Bootstrap or jQuery UI.
This plugin replaces the default checkboxes and radio inputs for better looking ones.
This is bootpag – dynamic pagination jQuery plugin. Works well with twitter bootstrap or standalone.
Create Themes, Mockups, Websites.
A showcase of sites and apps built with BootstrapSubmit Your Site.
Fuel UX extends Twitter Bootstrap with additional lightweight JavaScript controls. Other benefits include easy installation into web projects, integrated scripts for customizing Bootstrap and Fuel UX, simple updates, and solid optimization for deployment. All functionality is covered by live documentation and unit tests.
Grid Displayer Bookmarklet for Bootstrap
In-browser web design made easier with this bookmarklet which displays the grid of your favourite front-end framework.
Lavish – Generate your own Bootstrap Color Scheme
Generate your own Bootstrap color scheme from an image and customize to your taste.
Simple and flexible web framework to create elegant and modern web applications with the same look & feel of Windows 8.
Flat UI Free is made on the basis of Twitter Bootstrap in a stunning flat-style, and the kit also includes a PSD version for designers.
A jQuery Mobile theme based on Twitter Bootstrap.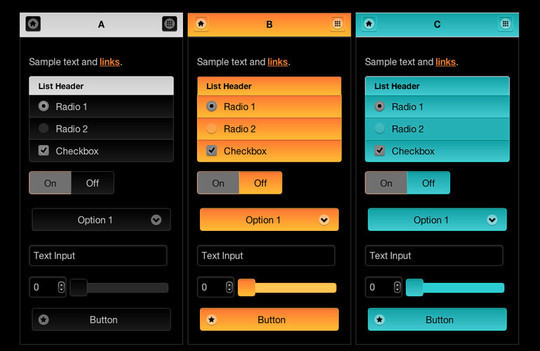 Initializr is an HTML5 templates generator to help you getting started with a new project based on HTML5 Boilerplate. It generates for you a clean customizable template with just what you need to start!
Modern WordPress Theme Development
Roots is a WordPress starter theme based on HTML5 Boilerplate & Bootstrap that will help you make better themes.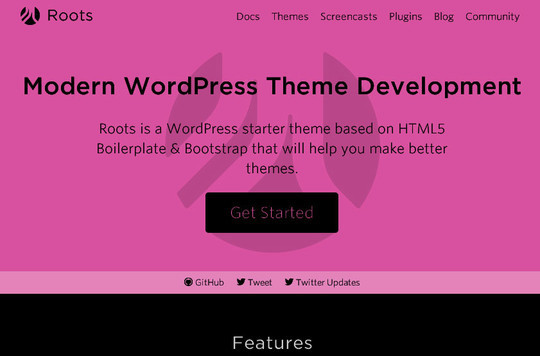 Javascript tagging for Twitter Bootstrap (Written in CoffeeScript)
Add datepicker picker to field or to any other element.
An unofficial Twitter Bootstrap plugin to enable Twitter Bootstrap dropdowns to activate on hover and provide a nice user experience.
jQuery Form Validation with Styles
The jQuery Validate plugin by Jorn Zaefferer is a fantastic tool for providing users with immediate feedback while completing a web form.
Sublime Text 2 Bootstrap Snippets
A bunch of nicely described and categorized Twitter Bootstrap code snippets for Sublime Text editor.
Bootstrap ThemeRoller – Customize the Look and Feel of Bootstrap
A handy and intuitive application that provides a visual interface to customize your favorite Bootstrap from Twitter.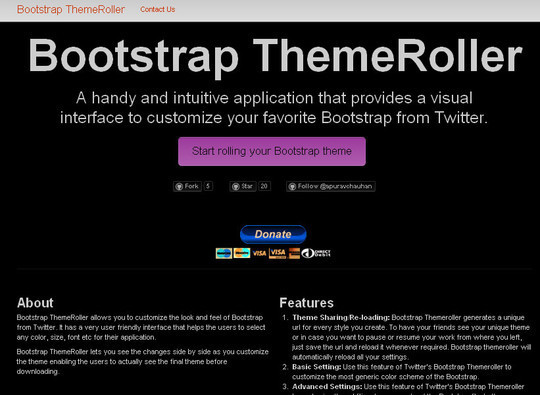 Generate beautiful Twitter Bootstrap themes using the Adobe kuler / COLOURlovers color scheme.
Extends the default Bootstrap Modal class. Responsive, stackable, ajax and more.
Bootbox.js is a small JavaScript library which allows you to create programmatic dialog boxes using Twitter's Bootstrap modals, without having to worry about creating, managing or removing any of the required DOM elements or JS event handlers.
Simply download a CSS file and replace the one in Bootstrap. No messing around with hex values.
Are you looking for some freebie responsive bootstrap theme? I your answer is yes, then look no further. You have come to the right place. In this round up, we are presenting 18 top and free responsive bootstrap themes, skins as well as resources for you. All of these themes are suitable for WordPress, Joomla or any web projects. In addition, these themes come with unlimited sources that include responsive layout designs that are compatible with all mobile devices, form as well as button managers that drag components into the HTML editor to generate code on the fly.
Enjoy looking into this collection and have more fun in using them for your works. Do let us know what you feel about this round up. So browse through and splash!
This is an extension to the Twitter Bootstrap framework. It makes creating pretty buttons easy.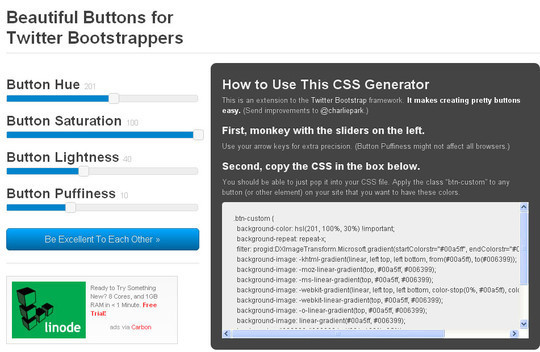 A clean, minimalistic administration theme based on Twitter's Bootstrap.
Bootstrap-wysihtml5 is a javascript plugin that makes it easy to create simple, beautiful wysiwyg editors with the help of wysihtml5 and Twitter Bootstrap.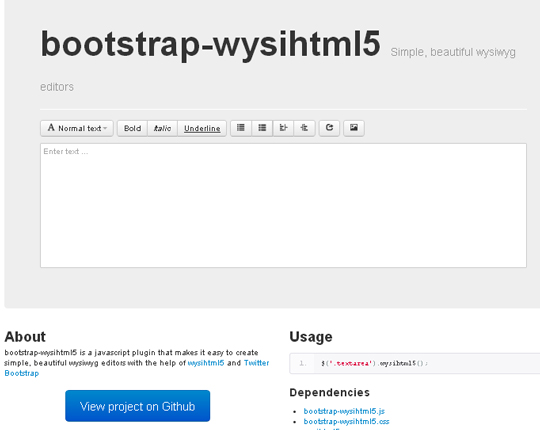 This library allows you to create editable elements on your page. It can be used with any engine (bootstrap, jquery-ui, jquery only) and includes both popup and inline modes.
Tonic – Free Twitter Bootstrap WordPress Theme
Big bold text, rounded images, colorful buttons are some of the features you'll find in Tonic. Play around with the new Theme Options customizer to get it working for your site.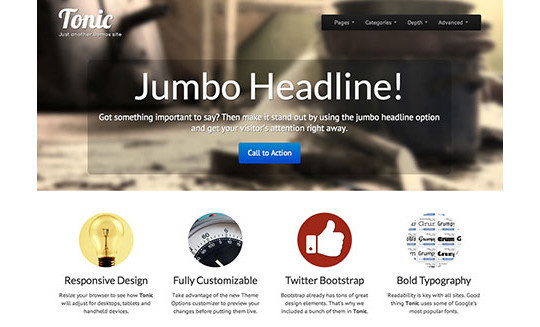 Use Bootstrap with WordPress for a solid base for custom theme development.
Fashionistas is a bold and fun theme built on Bootstrap, suitable for magazine style blogs.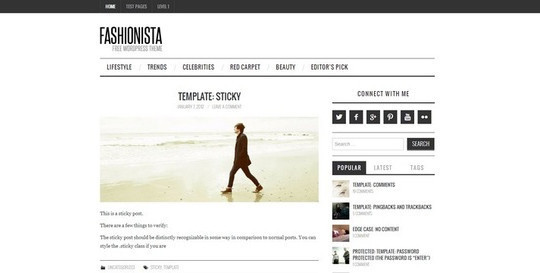 This is a live preview of jQuery UI Bootstrap – a project we started to bring the beauty of Twitter Bootstrap to jQuery UI widgets. With this theme, not only do you get the ability to use Bootstrap-themed widgets, but you can now also use (most) of Twitter Bootstrap side-by-wide with it without components breaking visually.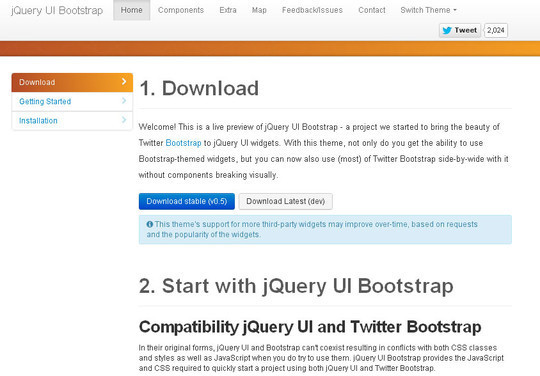 Grid displayer for Twitter Bootstrap
In-browser web design made easier with this bookmarklet which displays the grid of your favourite front-end framework.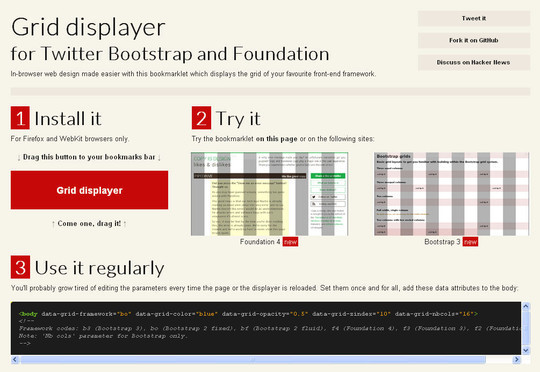 Twitter Bootstrap Button Generator – the easiest way how to set up your buttons based on Twitter Bootstrap in a seconds.
Roots is a WordPress starter theme based on HTML5 Boilerplate & Bootstrap that will help you make better themes.
A complete kit for making websites. The first of its kind, Kickstrap is a no-install front-end framework with apps, themes, and extras.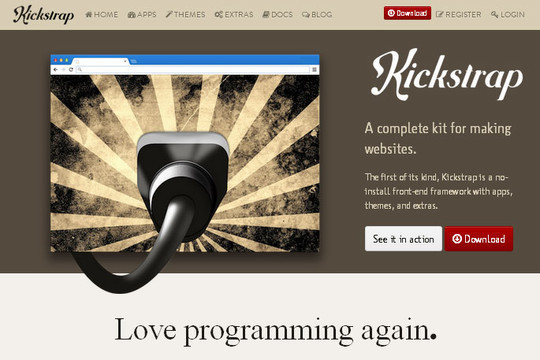 This one uses the Atom 2.0 core, which is in beta stage. So back-up your theme settings before doing upgrades, because most likely you will loose them, as they are not final. You should only use this theme for testing and experimental purposes until 1.0 is released.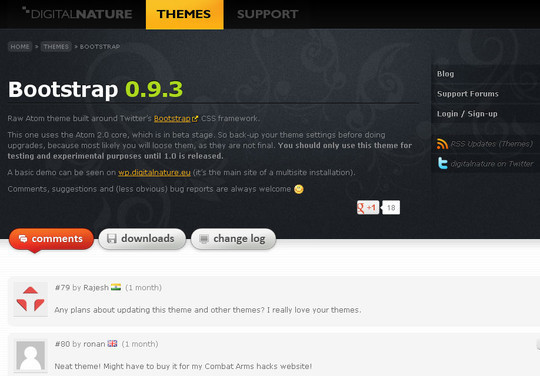 We've built the WordPress Bootstrap theme so that it could be used as-is or as a starting point for theme developers. It's built on top of the brilliant Bones theme framework by Eddie Machado and based on v2.1.1 of Twitter's Bootstrap.
Enjoy designing your website live from the WP customizer screen. Choose your options : skin, logo, social profiles, slider, layout, home featured blocks… you can even customize your css live.
Free Joomla Bootstrap Template.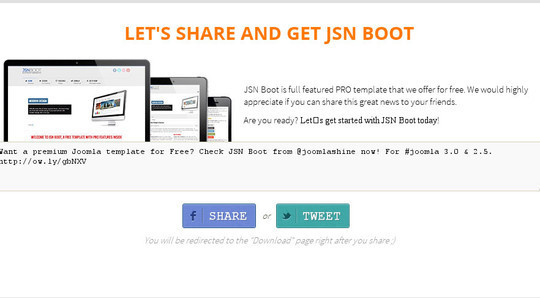 Great Opportunity for the Bootstrap Web Templates Developers: Get Free templates from the bootstrappage.com modify them optimized them and send back to bootstrappage for sell and make money.
Simply install it like you would any other WordPress theme and your on your way.
In the past 10 years, web designers have been creating websites with Flash, JavaScript or other difficult software. But now you can easily design or create fast, interactive and interestingly good-looking websites that you have created never before. How? The answer is HTML5. As we all know very well that HTML5 is packed with all the latest technologies and features which help us for creating smooth transitions, fancy image sliders and animations. If you are thinking to design your own website with the use of HTML5 then this collection will help you.
In this round-up, we are showcasing 38 innovative and creative HTML5 sites for your inspiration. Have a look at these amazing HTML5 websites and get some ideas from these outstanding HTML5 websites and use your tremendous ideas in your own website. I hope you will like this collection and do not forget to tell us what do you think about this collection via our comment section is below.
Arcade Fire: The Wilderness Downtown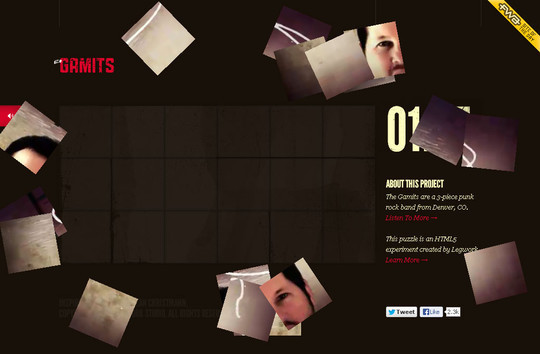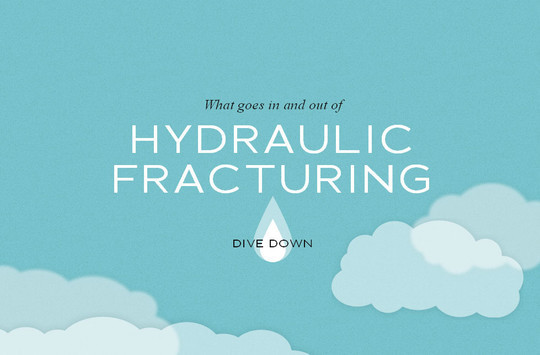 GreenCampusGuide – ProjectGreen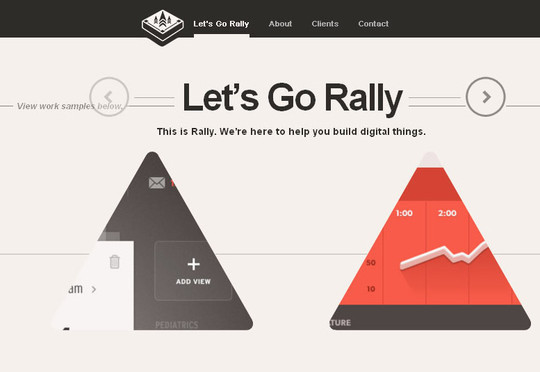 Having a nice and complete set of web user interface always come in handy for a web designer in order to simplify and ease the design process. Designing user interface particularly in the initial stages is a difficult thing and UI design elements can come handy.
This is first part of the series of posts where we are showcasing a compilation of some amazingly helpful UI Design Tools, Toolkits and Design Elements for the web designers that can make their designing process an easier task.
We have already published a post about Free Web UI, Mobile UI, Wireframe Kits And Source Files For Designers and today's collection will also definitely help you in learning new skills by discovering a new and perfect tool kit for your design project. Check them out; you will be amazed to find them.
You are welcome if you want to share more useful apps and resources for designers that our readers/viewers may like. Do you want to be the first one to know the latest happenings at  SmashingApps.com just subscribe to our rss feed and you can follow us on twitter as well.
Lumzy is a Mockup and Prototype creation tool for websites and applications. With Lumzy, you can easily create your mockups and send them to clients on the fly. Lumzy also features collaboration tools for team editing, a chat engine for deliberating over designs, file versioning and so much more.
Mockingbird is an online tool that makes it easy for you to create, link together, preview, and share mockups of your website or application.
The Pencil Project's unique mission is to build a free and opensource tool for making diagrams and GUI prototyping.
Dojo saves you time, delivers powerful performance, and scales with your development process. It's the toolkit experienced developers turn to for building superior desktop and mobile web experiences.
Make your life easier and impress clients by using mocklinkr to deliver your static mockups as a linked-up and clickable website.
MockFlow is an online tool to design and collaborate User Interface mockups for websites and software.
Serena Prototype Composer enables IT organizations to quickly simulate process flows and mock up UI screens to help quickly clarify requirements.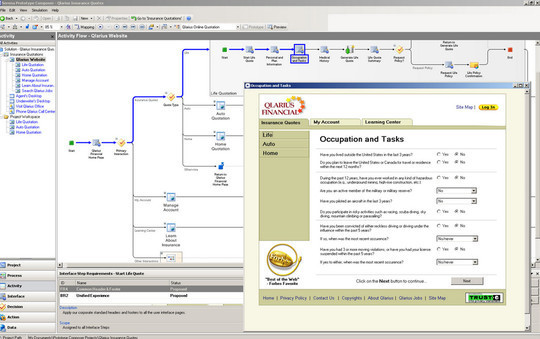 Cocoo is a user friendly online drawing tool that allows you to create a variety of diagrams such as site maps, wire frames, UML and network charts. Cacoo can be used free of charge.
An Informal Tool For Early Stage Web Site and UI Design
The Online Wireframe Application
A free User Interface Design tool for Web Designers.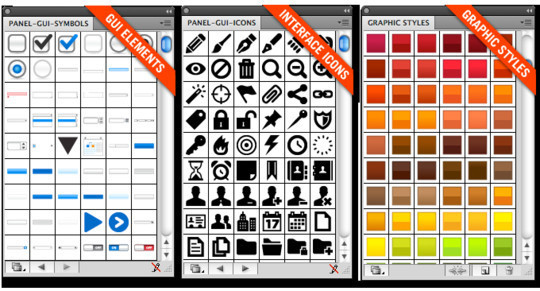 A useful resource to find commonly used design pattern inspiration.
User Interface Design patterns are recurring solutions that solve common design problems. Design patterns are standard reference points for the experienced user interface designer.
Patternry is a user interface design pattern library aimed to help solve common interface design problems. With the new Private Libraries users can also build their private pattern libraries.
A good resource to find commonly used design pattern inspiration.
The launcher icon generator will create icons that you can use in your Android application, from a variety of source images. To begin, simply enter the input details below. Output will be shown below.
A free set of mobile UI design elements
Useful and free set of beautiful Android OS UI elements.
The package includes fully editable vector Photoshop sources and a customizable Fireworks PNG file, the original fonts that were utilized for the making of the GUI are also included.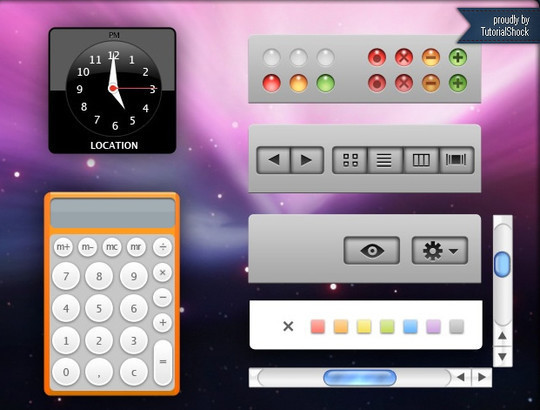 A great collection of elements for your web layout in layered PSD files.
Very useful collection of iPad app layout in layered, vector PSD files.
There are many tools out there for designers and developers, but getting by free and good ones is not that easy. That is why I am sharing Seven Tools To Start Your Hassle-Free HTML5 Project. Read each entry in the list and see which tool suits your needs best.
You are welcome if you want to share more html5 tools and resources that our readers/viewers may like. Do you want to be the first one to know the latest happenings at SmashingApps.com, just subscribe to our rss feed and you can follow us on twitter and follow us on Digg as well to get updated.
Don't Forget To Check These Out
Eight Absolutely Interesting HTML5-based Apps
10 Addictive Games That (ACTUALLY) Demonstrate The Power Of HTML5 Technology
Initializr is an HTML5 templates generator to help you getting started with an HTML5 project. It is built on HTML5 Boilerplate, a powerful HTML5 template. It will generate for you a clean customizable template based on Boilerplate with just what you need to start.
Modernizr adds classes to the <html> element which allow you to target specific browser functionality in your stylesheet. You don't actually need to write any Javascript to use it.
The HTML5 test score is only an indication of how well your browser supports  the upcoming HTML5 standard and related specifications. It does not try to test all of the new features offered by HTML5, nor does it try to test the functionality of each feature it does detect.
This site helps you find that which HTML5/CSS3 features are supported by your browser and which are not.
SproutCore is an HTML5 application framework for building responsive, desktop-caliber apps in any modern web browser, without plugins.
When you create new websites or converting old ones to a new language, You may find that a framework is a very handy thing to have, so here is a useful script, which is written in PHP. It will provide you a usable HTML5 framework every time you want to start your new HTML5 project.
This is a another worth checking out compatibility reference guide for support of HTML5, CSS3, SVG and more in desktop and mobile browsers.
A wireframe or mockup tool is a must have tool for every web designer and developer. These tools have their importance in web designing and development world. It is good to use them because it saves your time and efforts, a mockup or wireframe can give you the whole idea about how your web will look and work. Combination of your own creativity and client's requirement into a blank canvas, allows you to effectively plan the visual arrangements of the site's contents. Well, a good and reliable wireframing application will cost you for sure and cost can starts from 150$ to 5000$. So, are you going to buy or what? and I definitely heard a big NO out there. So, my friends here comes the solution to the problem, I am listing some good web apps and tools for you in my article and you can use these mockup and wireframe apps and tools for FREE.
You are welcome if you want to share more useful web apps that our readers/viewers may like. Do you want to be the first one to know the latest happenings at  smashingApps.com just subscribe to our rss feed and you can follow us on twitter and follow us on Google Buzz as well.
MockFlow helps to design interactive UI mockups for Desktop Software, Rich Internet Apps and Web sites. MockFlow is Hybrid, so you can design seamlessly from anywhere & even with No net-connection. You can get your visual concept ready in minutes, it is faster than drawing/coding wireframes, you can share your UI design with your clients, team chat, track project activities and you can export your Mockup to image, PDF or PowerPoint Presentation.
Jumpstart is a simple online collaborative wireframe designed to make planing websites simple, fast and more efficient. With a Jumpchart preview, -clients just get it and it's not an abstract concept, it works just like the website will. It is great for Web Developers, Information Architects, Website Owners, and Copywriters. Now you can also export your mockup to HTML and WordPress WXR format! Besides WordPress – which is one of the most widely used Content Management Systems in the world.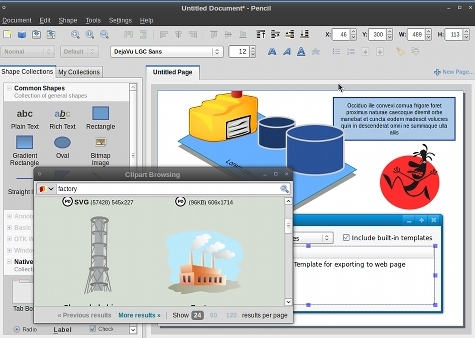 PencilProject is a free and fairly powerful Firefox add on tool for making diagrams and GUI prototyping. Its an open-source tool which is very popular among designers and developers. It has many built-in stencils for diagramming and prototyping webs and options like multi-page documents, adding external objects, inter-page linking, on screen text editing and exporting to HTML, PNG, Openoffice.org document, Word document and PDF makes this addon very necessary for designer and developer.

You can build the wireframe in minutes with this particular tool, and if desired, a link to view the wireframe can be sent through email, instant message, or even the phone. The attraction to this tool is the simplicity of usage, lending itself to speed, both in wireframe creation, as well as being able to quickly share the results without having to send anything more than a web address. It is free to register and use, and works in modern web browsers including Internet Explorer and Mozilla Firefox.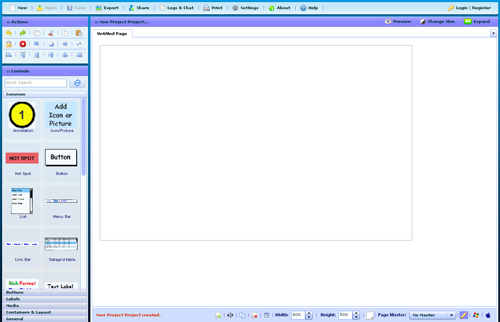 Lumzy is a quick Mockup creation and Prototyping tool for software designers and developers. As a Mockup tool, you can use it to create a rough sketch of how the final website or application will look like while prototyping extends this by adding event based functionalities. Its totally FREE and its function like send on the go, make it public, collaboration and chat, and quick drag and drop will attract you to use it. And by the way you can export your Mockup to jpeg, PNG and PDF files.
DENIM is a system that helps web site designers in the early stages of design. DENIM supports sketching input, allows design at different refinement levels, and unifies the levels through zooming. It allows designers to quickly sketch an interface using an electronic pad and stylus. Its now available for Windows, Unix, and Mac OS X. You can download it from here.
fluidIA is an emerging agile design tool for prototyping rich user interfaces. It provides support for truly rapid prototyping and changes of interface representations, expression of rich interactions, and collaboration.
Prototype Composer is a completely new way of gathering requirements. Prototype Composer makes it possible to see how an application will look and function before any code is ever written. Instead of endless text documents, Prototype Composer makes it easy for business users and business analysts to collaborate on requirements by building simple, high-fidelity prototypes that simulate a working application.
This simple web app allows you to create your own iPhone app mockups, share your mockup with other people, and the changes you make will be synced to everyone who has the mockup's URL. This app is currently in Alpha and offers no password protection so, you better be careful about the privacy of what you creates.
Please let me know if there are more apps which should be listed. Thanks.
App inventor from Google Labs is a great new and free tool, which makes life easier of programmers, non-programmers, professionals and students to create mobile applications for Android powered devices. This app inventor requires Zero programming knowledge, because instead of writing code you visually design the way app will look, you can use blocks to specify the app's behavior.
I mean the App inventor enables users to drag and drop blocks of code, which are shown as graphic images and representing different smart phone capabilities. These blocks are created for just about everything you wish to do with an Android phone, as well as blocks for doing "programming-like" stuff, blocks to store information, blocks for repeating actions, and blocks to perform actions under certain conditions. There are even blocks to talk to services like Twitter and more.
App inventor will let you create apps that use advance feature like Sending or receiving SMS or working with GPS, App Inventor provides access to a GPS-location sensor, so users can build apps that know where they are. Users can build an app to help them remember where they parked their car. In App Inventor, the Apps you build can store data created by users in a database, so we can create a quiz kind of app in which the teachers can save questions in a quiz for their students to answer and something like that. So, if you can use database in it then you can think of many apps you can build in App Inventor isnt it?
You can fill a form by clicking here. Google labs will be granting access to App Inventor over the coming weeks. While you are waiting feel free to read more about App Inventor and learn how it works. Check out this video to hear more about App Inventor for Android at University of San Francisco.
The Open Web Analytics (OWA) framework provides a generic set of PHP and HTTP APIs that application developers can use to integrate web analytics into any application. The OWA framework also comes with built-in support for popular web applications such as WordPress and MediaWiki. As a generic web analytics framework, OWA can be extended to track and analyze any web application.
To download the latest releases of OWA, please click here.
Tracking/Reporting 
Track Page views, visits, and unique visitors over time
Track unique, new, repeat visitors over time
Multiple Web Site Support – track any number of web sites and view statistics in aggregate or by site
Click-streams – view the actual click-stream of each visitor
Click Tracking – Track where exactly on a web page users are clicking and view clicks by browser type
Click Heat Maps – view a heat map of where users are clicking on your web pages
Google Maps – map your visitors on Google Maps
Google Earth (KML) – view your visitors in Google Earth via a KML file export
RSS/ATOM subscription tracking – track unique feed readers, reader types, and feed requests
Visitor Aging – understand the age of your repeat visitors.
Canned and Custom Time Periods – generate reports using pre-defined reporting periods or custom date ranges
Refering Page Analysis – View the title, anchor text, and surrounding text of inbound links from refering web pages
View visits by user agent
Track entry and exit pages
Track pages by custom page types
WordPress Specific Features
Track visitors by WordPress user name or e-mail address they use in comments.
Track all WordPress Page Types (Posts, Pages, Authors, Archives, Categories, etc.)
Track the number of comments made by visit
Reporting accessable via Admin Dashboard
Track subscribers to RSS/Atom feeds
Windows4all is a Microsoft Silverlight based online virtual operating system. It is a website that simulates an operating system inside a web browser. Windows4all.com replicates the desktop environment of a modern operating system. The user can launch applications right away without installation.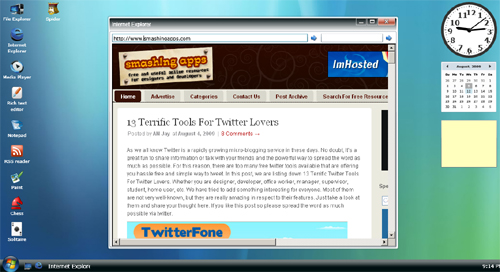 Are you assuming that above screen shot is showing my desktop. No, this is the Windows4all desktop view. At first glance, you will would not believe that it's just virtual version of web based Windows.
Windows4all.com requires Silverlight 2 player to operate because it was developed on Microsoft Silverlight. Besides desktop, taskbar, start menu and sidebar, currently it includes such applications.
* File Explorer
* Internet Explorer
* Video Player
* Rich text editor
* RSS reader
* Notepad
* Paint
* Calculator
* Games like Chess, Solitaire, Spider, Tic-tac-toe
The system also supports installing program functionality. But this program should be developed in Silverlight and be available in Internet or local file system. This is the alpha version of Windows4all.com but it's still wonderful.
Update: Thank you Akmal Wardak for your point. After you commented here, we have figured out that Windows4all is not a Microsoft product and we have mistakenly Introduced it like this. We apologize to our community.
Old Title : Microsoft Rolled Out Web-Based Version Of Windows (For Free)Â  (Removed)
New Title :Â  Windows4all, An Online Virtual Operating System For Free
Now a days, unlimited websites are coming live everyday to take part in the internet world. They can be classified in business sites, blogs, social networking sites, directories, forums, e-commerce sites and many more other creative ideas applied to do something that has never been done. Today, We are compiling a list of Ten Rock Solid Free Platforms To Start Your Successful Website. These free web applications can be use in diversified ways to get your customize results for your fresh and new websites. You can easily find their showcase of running websites to get inspiration and ideas.
You are welcome to share more free web apps/platforms that will help our readers to start their multi-function websites.  Do you want to be the first one to know the latest happenings at SmashingApps.com just subscribe to our rss feed and you can follow us on twitter as well.
WordPress is a state-of-the-art publishing platform with a focus on aesthetics, web standards, and usability. WordPress is both free and priceless at the same time.
Pligg is an open source Content Management System (CMS) that you can download and use for free. Pligg CMS provides social networking software that encourages visitors to register on your website so that they can submit content and connect with other users. Our software creates websites where stories are created and voted on by members, not website editors. Use Pligg content management system to start your own social networking community in minutes.
With a large and highly customisable set of key features coupled with a standards compliant interface, phpBBâ"¢ will grow with, and complement your website. With millions of installations worldwide, it is no wonder phpBBâ"¢ is one of the most popular ways to create and support a community.
Magento is the eCommerce software platform for growth that promises to revolutionize the industry. Its modular architecture and unprecedented flexibility means your business is no longer constrained by your eCommerce platform.

Drupal is a free software package that allows an individual or a community of users to easily publish, manage and organize a wide variety of content on a website. Tens of thousands of people and organizations are using Drupal to power scores of different web sites from personal weblogs to large community-driven websites.
The PrestaShop e-Commerce Solution was built to take advantage of essential Web 2.0 innovations such as dynamic AJAX-powered features and next-generation ergonomy. PrestaShop guides users through your product catalog intelligently and effortlessly, turning intrigued visitors into paying customers.
jobberBase is a great open source job board software for anyone. You can get online your job posting website with jobberBase. It's easy to install and configure to start your job board.

YouTube, MySpace, Odeo, Flickr, Match and Facebook – all in one, customizable and under your full control. You're limited only by your imagination – not by the software. Dolphin Smart Community Builder is a universal, free, open source software that allows you to build any kind of online community. With a huge variety of features & options, you can quickly launch your own very unique and successful website.
Freeway is the most advanced Open Source eCommerce platform and Freeway offers selling methods only previously available in enterprise class or niche bespoke systems. Without having to purchase a commercial system and then paying a developer to build a custom installation, Freeway does what you need out of the box. Of course Freeway is great for selling products but it also sells events AND services AND subscriptions. From appointments and time based bookings to event ticketing and subscriptions Freeway is the eCommerce platform.
PHPizabi is one of the most powerful social networking platforms on the planet. With literally thousands of websites powered by PHPizabi including everything from simple friends sites to the most complex networking super sites out there. Easy to install, use, and raising the bar on what it is to provide a reliable, fast, social networking package to raise your business to the next level.
Updated*
Joomla is an award-winning content management system (CMS), which enables you to build Web sites and powerful online applications. Many aspects, including its ease-of-use and extensibility, have made Joomla the most popular Web site software available. Best of all, Joomla is an open source solution that is freely available to everyone.