content management system
There are hundreds of wordpress plugins available on the internet. Some of them are very useful and some of them are only for the sake of existence. But it's totally up to you that how you can make your wordpress blog more strong and powerful using different plugins to give your blog readers an amazing and wonderful experience. In this post, We are listing down wordpress plugins for admin area that are worth checking out.
You are welcome if you want to share more wordpress plugins for admin area that our readers/viewers may like. Do you want to be the first one to know the latest happenings at  SmashingApps.com just subscribe to our rss feed and you can follow us on twitter as well.
The Developer Tools plugin creates an admin user interface for many of the code-enabled features in WordPress and commonly used JavaScript libraries. It also generate template code for theme development.
Role Scoper is a comprehensive access control solution, giving you CMS-like control of reading and editing permissions. With this plugin, You can assign restrictions and roles to specific pages, posts or categories.
The lazy and the productive will love it : all admin links available in a neat horizontal CSS driven drop down menu. No need to click on "Manage" then "Pages" to edit pages. And plenty more space on your screen.
This plugin simply adds reCAPTCHA to your login form. By adding reCAPTCHA to your login form, you can prevent bot / script from trying to login to your WordPress website.
You can add the ability to create post template. You can manage templates and use them to prefill a post. Also prefill the post title.
This plugin adds cropping, resizing, and rotating functionality to WordPress' image upload and management dialogs. Scissors also allows automatic resizing of images when they are uploaded and supports automatic and manual watermarking of images. Additionally, images that are resized in the post editor are automatically resampled to the requested size using bilinear filtering when a post is saved, which improves the perceived image quality while reducing the amount of data transferred at the same time.
Auto post thumbnail is a plugin to generate post thumbnail from first image in post or any custom post type. If the first image doesn't work it will automatically search for the next one and so on until the post thumbnail is inserted.
This plugin adds an option to the Settings Menu to globally turn off the Admin Bar and/or turn off the user option in the profile to show admin bar.
You can use this plugin to customize your login screen. It will really help you to design personalized login screen for your every clients.
This plugin adds a javascript file that will position a fixed bar at the top of your browser screen to show announcements (controlled by a custom post type [CPT]) on each page load. Built with simple HTML and javascript.
This plugin moves built-in Media Manager down in a meta-box, right next to main editing panel, so you have full control of the manager: opens it, makes it collapse or hidden from the interface completely. Best of all, is now you can insert image(s) much faster, and precisely where you want them to be.
The WordPress Automatic Image Hotlink Protection plugin is a single step script designed to stop others from stealing your images. Simply add an .htaccess file to your root folder thereby stopping external web servers from linking directly to your files.
With this plugin, you can displays an image that automatically rotates depending on setting. You can setup from one second up to one day and more. Intermediate settings are also possible.
We have got a great news for bloggers who use wordpress as their blogging platform and who do their best to keep their blog updated with latest news/happenings but they could not do the best due to functional limitation of wordpress for smartphones. Now WordPress made it easier for you if you are planning to have your Apple's recently released iPad.
When everyone is curiously watching the release of Apple's iPad, WordPress just announced the release of their optimized version of iPhone OS to take advantage of the iPad's new user interface. It will really make your blogging life easier than ever before. Let me tell you how…
You may want to post update from anywhere (while you are on the move) but who knew that it would be like that easy as today after this release. Now write, add photos, check your spelling, and even create links without having to write a single line of code or HTML. While writing if you are not comfortable, just rotate the screen. WordPress will automatically adjust to a more comfortable widescreen layout to enjoy the iPad experience.
Yeah, it's never been easier to stay in touch with your readers while you are not on the computer. But from now on you can moderate, edit, or reply to comments. It will also help you to quickly moderate bulk comments through the easy to use interface.
I agree it's not necessary but it would be fun though to share your location when you post to your wordpress blog if you are out somewhere. Just tap the Geotag icon on the Write screen, and watch as WordPress locates you on the map. It's a great way to share where you were when you posted to your blog. But we have to wait for Geotagging features because it will be available on the iPad when the 3G model comes out in late April.
DotNetNuke Community Edition is a leading free open-source content management system for ASP.NET websites.  With DotNetNuke, you can quickly and effectively deploy dynamic web applications with almost no technical knowledge, however if you are an ASP.NET developer, you can customize it in the way you want to fulfill your specific needs.  Whether you need to deploy a simple website or a feature-rich dynamic application, DotNetNuke cater your needs in the way you want.
Unlike legacy web applications, you don't need services of a web developer in order to make changes in your content and locations of different modules.  You can easily achieve this task on-the-fly by logging into the administration control panel.
Since DotNetNuke is open-source, you can enhance and extend the functionality of it if you are familiar with ASP.NET programming.  In addition to the existing modules in DotNetNuke, you can develop custom modules over it or use from a number of pre-developed modules by different third party vendors to extend the functionality as per your business needs.
DotNetNuke is the world's most widely adopted framework for building web applications on Microsoft Windows platform. DotNetNuke powers over 500,000 portals, web applications and public web sites. It has a large open-source community to support the development of the system.  Furthermore, you can find number of help and support resources and books that help you find solutions to your problems while you work.
Kentico CMS for ASP.NET is a powerful and fully featured Content Management System. This robust and stable CMS can be used for building and maintaining websites including Intranets, Online Stores and Social Community Networks using the Web 2.0 features on the ASP.NET platform. In addition it comes with a Free Edition that might be used even for commercial purposes!
Let's find out what Kentico CMS has to offer each of us:
Key Features For Developers
For Web Developers Kentico represents an all-in-one solution that helps you achieve the best of your results with least of effort and in shortest time.
Fast Development Process: Kentico CMS offers ready-to-use framework on ASP.NET platform, which otherwise would have been a tedious and expensive job with hours of coding. Hours of manual coding to write SQL queries and ADO.NET codes has been cut down by Kentico CMS into a few mouse click processes and loads of other ready-made modules.
Open Extensibility and Flexibility: Kentico CMS is featured with unrestricted and extensible architecture and web development framework, which is a real problem with many of the content management systems of the date.

Highly Flexible HTML Code & Design: Kentico offers you high flexibility and full control over the (X)HTML code and customization in design in addition to flexibility in site navigation and structure.
Responsive Support: Kentico CMS provides all clients with a highly responsive and readily reacting Phone and E-mail support.
7 days bug fixing policy: Every reported bug will be fixed within 7 working days. That's a unique commitment on the market.
Key Features For Web-Masters
Used widely for variety of websites ranging from Intranets, Extranets to Corporate, Community, E-Commerce and many other sites, Kentico CMS indeed has been the preferable choice of most of the site owners.
User Friendly Interface: Kentico CMS is featured with user-friendly interface and WYSIWYG editor that is easy to use and edit, even if you are not a technical guru. With just only the minimum knowledge of Word, you can easily learn the features of it.

Easy Solution To Creating Your Website: There's hardly to worry about even if you do not have a web developer to create and incorporate your requirements based on Kentico CMS. It helps you with hundreds of Kentico CMS Solution Partners, who are at your service with the complete design and template based on your requirements.
Helps To Build Interactive Websites: Websites does not only mean a good template design and collection of information. With Kentico CMS you can make your website much more interactive by creating online forms, communities using forums, newsletters, blogs and can perform surveys too. It also allows you to add a shopping cart to your website for online selling, which is again an important feature.
Know How Your Site Is Doing: With the built-in feature of Web Analytics, Kentico CMS helps you in tracking your website results such as the visits and campaigns. Furthermore, it helps you in optimizing the content of your website for better results.
System Requirements
Kentico CMS for ASP.NET does not require any high-end technical configuration to work. The minimum technical requirements your system should have to run this CMS software are;
ASP.NET 2.0
.NET Framework 2.0
Microsoft SQL Server 2000/2005/2008
Visual Studio / Visual Web Developer 2005/2008 and
Internet Information Services
Security Benefits
Security is one of the vital features for any software and same with Kentico CMS too. It has its own security standards and system based on the standard security features of ASP.NET.
Kentico CMS for ASP.NET supports both Windows Authentication and Forms Authentication service as well. You can even create your own that will work by importing user information from external database. Module based user permissions can also be granted for specific documents or sections of website. In a word, the Permissions Authorization is not just only limited to predefined ones. Moreover, Kentico CMS provides other security features too such as UI Personalization. To know details about the security benefits, visit Security Benefits of Kentico CMS for ASP.NET.
Free Edition, Trial Version and Virtual Lab
It comes with a Free License Edition for use in personal or even commercial projects. There's no expiration period for this version, however it offers limited features set (like number of items in E-shop etc.). Get a Free License Edition of Kentico CMS for ASP.NET
Good way to evaluate Kentico CMS is to download a 30 days trial version with all its features enabled and 10 support tickets by e-mail at free of cost. Download Kentico CMS for ASP.NET Trial Package and know its incomparable features more closely.
Kentico offers you an amazing feature of 'Virtual Lab' where you get the chance to evaluate it more closely online without installing anything on your PC. In this Virtual Lab option, a temporary website is being created on their server. This is a 7 days trial website where you can test almost all the features of Kentico CMS and is available in four options including Corporate, E-commerce, Social Community Network and Personal Web site. Go ahead to subscribe for a 7 days trial of Virtual Lab of Kentico CMS for ASP.NET
Main Benefits At A Glance
To sum up, here are the major beneficial points in part of Kentico CMS for ASP.NET;
It is based on the Microsoft ASP.NET and SQL Server platform
The complete C# source code is available along with the source code license
High level of customization using Visual Studio
Fully featured and SEO friendly solution and available in 200+ web-parts that can be used to build any site including E-commerce, Intranet or Social Network.
It offers tons of ready-to-use modules that helps in fast website development with no complex manual coding
It hardly requires any technical knowledge while the non-technical users can use it with ease
No additional software or add-ons are required as Kentico CMS itself is a complete solution package
Featured with browser based WYSIWYG editor that is easy to use
User-friendly Interface that is easy-to use and translated into 8 languages
It comes with a Free License Edition for use in commercial or personal projects with no time limitation
Support system is highly responsive
Multilingual support that includes right-to-left languages and eastern languages too.
Kentico CMS offers Multisite Support featuring support to unlimited number of websites with just a single instance
Low in bugs with 7 days policy for bug fixation. For the past (4.1) version they also planted a tree for each bug found – Trees For Bugs
A living community at Kentico DevNet (http://devnet.kentico.com/)
Implementation cost is low
Last but not the least, it is a fully re-brandable solution
You can see the Complete List Of Features Of Kentico CMS for ASP.NET for more details.
Words are just not enough to describe the immense number of features offered by this content management system software. One of the best showcases of its popularity is the Windows Web Application Gallery. Inspite of its signing up in the later half of last year, the number of downloads of Kentico CMS is already making its way to the top.
Finally, the price for this outstanding content management system ranges from $0 for free edition to $ 4499 for 1 Web Site Ultimate License.
Be it for your corporate website, a community website or an online store, Kentico CMS for ASP.NET has all the features that makes it an all-in-one solution that stands far ahead of other CMS softwares of the present date.
Today, we are going to say big Thank You to everyone who support us, appreciate us, love us and always be there for us when we need them. So, how can we forget those that makes our computer life easier and did the tremendous work for us. They delivered us those applications/softwares that help us to get the routine work done for our daily use. There are many that we can not count and list down exactly but we are tried to make a list of 15 Most Popular Free Software I Am Thankful For. And Yes! Happy Thanksgiving all of you too…
You are welcome to share other software you would thankful for and that made your life easier. . Do you want to be the first one to know the latest happenings at SmashingApps.com just subscribe to our rss feed and you can follow us on twitter as well.
WordPress is a state-of-the-art publishing platform with a focus on aesthetics, web standards, and usability. WordPress is both free and priceless at the same time.
With a large and highly customisable set of key features coupled with a standards compliant interface, phpBB will grow with, and complement your website. With millions of installations worldwide, it is no wonder phpBB is one of the most popular ways to create and support a community.
Firefox 3.5 sets the pace with dozens of new features, including the smart location bar, one-click bookmarking and blindingly fast performance. Avoid online scams, unsafe transactions and forgeries with simple site identity. View Web pages faster, using less of your computer's memory.
Drupal is a free software package that allows an individual or a community of users to easily publish, manage and organize a wide variety of content on a website. Tens of thousands of people and organizations are using Drupal to power scores of different web sites from personal weblogs to large community-driven websites.
GIMP is an acronym for GNU Image Manipulation Program. It is a freely distributed program for such tasks as photo retouching, image composition and image authoring.
Ubuntu is a community developed, Linux-based operating system that is perfect for laptops, desktops and servers. It contains all the applications you need – a web browser, presentation, document and spreadsheet software, instant messaging and much more.
Wine is an Open Source implementation of the Windows API on top of X, OpenGL, and Unix. Think of Wine as a compatibility layer for running Windows programs. Wine does not require Microsoft Windows, as it is a completely free alternative implementation of the Windows API consisting of 100% non-Microsoft code, however Wine can optionally use native Windows DLLs if they are available.
FileZilla is a cross-platform graphical FTP, FTPS and SFTP client a lot of features, supporting Windows, Linux, Mac OS X and more. FileZilla Server is a reliable FTP server for Windows. It has a powerful Site Manager and transfer queue and drag & drop support.
Notepad++ is a free source code editor and Notepad replacement that supports several languages. Running in the MS Windows environment. This is based on a powerful editing component Scintilla, Notepad++ is written in C++ and uses pure Win32 API and STL which ensures a higher execution speed and smaller program size. By optimizing as many routines as possible without losing user friendliness, Notepad++ is trying to reduce the world carbon dioxide emissions. When using less CPU power, the PC can throttle down and reduce power consumption, resulting in a greener environment.
TightVNC is a free remote control software package. With TightVNC, you can see the desktop of a remote machine and control it with your local mouse and keyboard, just like you would do it sitting in the front of that computer.This is a cross-platform, available for Windows and Unix, compatible with other VNC software.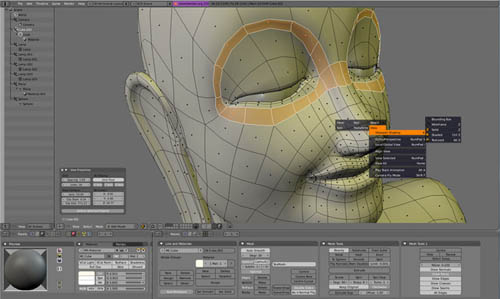 Blender is the free open source 3D content creation suite, available for all major operating systems. It includes tools for modeling – fast subdivision surface and polygon tools, multi-resolution mesh sculpting, metaballs, NURBS, vector fonts, and curves; uv mapping; shaders and texturing – both paint based and node based; ik and fk animation tools with rigging, constraints, skinning, morph targets, drivers, deformers, and modifiers; simulation tools including hard bodies, soft body, cloth, and fluids; and particle systems including hair. Blender has integrated rendering with both its native renderer and the raytracer Yafray as well supporting many external renderers; and python based scripting.
Audacity is a free, easy-to-use and multilingual audio editor and recorder for Windows, Mac OS X, GNU/Linux and other operating systems. You can use Audacity to record live audio, convert tapes and records into digital recordings or CDs, edit Ogg Vorbis, MP3, WAV or AIFF sound files, cut, copy, splice or mix sounds together etc.
VLC media player is a highly portable multimedia player for various audio and video formats (MPEG-1, MPEG-2, MPEG-4, DivX, mp3, ogg, …) as well as DVDs, VCDs, and various streaming protocols.

BitTorrent 6 is a client that transfers large videos, audios or softwares in a faster and cheaper way. A 'client' in this case is a computer program that follows the rules of a protocol. The BitTorrent 6 client will give you access to the world of content on the protocol in a lightweight, fast and reliable package.
OpenOffice is the leading open-source office software suite for word processing, spreadsheets, presentations, graphics, databases and more. It is available in many languages and works on all common computers. It stores all your data in an international open standard format and can also read and write files from other common office software packages. It can be downloaded and used completely free of charge for any purpose.
GetSimple is an XML based lite Content Management System. To go along with it's best-in-class user interface, developers of the system have loaded it with features that every website needs, but with nothing it doesn't. GetSimple is truly the simplest way to manage a small-business website.
It doesn't use mySQL to store information, but instead depend on the speed and accuracy of XML. By utilizing XML, they are able stay away from introducing an extra layer of slowness and complexity associated with connecting to a mySQL database. Because GetSimple was built specifically for the small-site market, they feel this is the absolutely best option for data storage.
When you see the GUI, you will feel that they given top priority when designing the user-interface was to make it the best in it's class. It has included "undo" into almost every action you can take on the site, giving you peace-of-mind for when you make those inevitable stupid mistakes. Click here to see all the features.
The total time in setting up a website took a total of 5 minutes, from starting the FTP to finishing the setup procedure.
We are always in search of great free resources, tips, tricks, etc. for our readers. Every day we work hard to find new resources and inspiration for designers like you. Today, we have another great post, "Discover the Best of the Web" on SmashingApps. In this, we made a list of 60+ Incredible Tutorials And Resources Collections For Designers. We obviously cannot cover all the best from the web, but we have tried to cover as much as possible.
You are welcome to share if you know more best of the web in the month of June which our readers/viewers may like.  Do you want to be the first one to know the latest happenings at SmashingApps.com just subscribe to our rss feed and you can follow us on twitter as well.
Design Tips, Tricks and Tutorial
"""""""""""""""""""""""""""""""""""""""""""""""""""""""""""""""""""""""""""""""""""""""""""""""""""""""""""""""""""""""""""""""""""
53 Crazy-good Digital Photography Tutorials
40 Top-Notch Print Based Tutorials
10 Most Wanted Vector Tutorials
13 Useful Techniques for Enhancing Web Design Photography
Design a premium wordpress blog with Photoshop
Create a Character Illustration Wallpaper
50 Excellent 3D Adobe Illustrator Tutorials
Simple Coffee Cup Icon Photoshop Tutorial
Photo Manipulate a Falling Angel
77 Ultimate Round-Up of Adobe After Effects Tutorials
25 Photoshop Tutorials for Creating 3D Text Effects
Useful Flash Cartoon Tutorials
It's Time to Create a 'Neo-Constructivist' Poster with Photoshop
Create a Texture Based Vintage TV Poster in Photoshop
Artwork, Digital Photography and Inspiration
"""""""""""""""""""""""""""""""""""""""""""""""""""""""""""""""""""""""""""""""""""""""""""""""""""""""""""""""""""""""""""""""""""
50 Breathtaking CG Images
50+ Creative Masterpieces Of Logo Designs Using Gradient Effects
50 Inspiring Abstract Illustrations in Web Design
100 inspiring character designs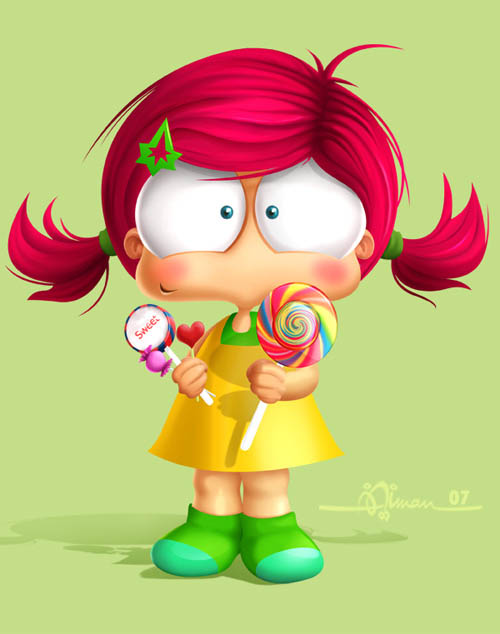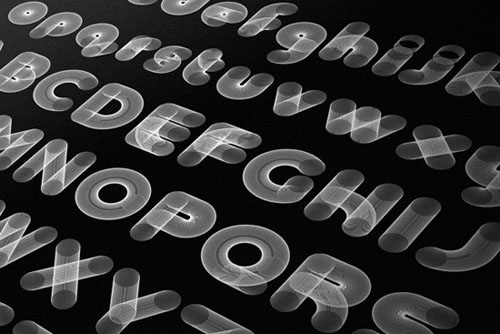 40 of the Best Websites of Non-Profit Organizations
Vector Backgrounds in Web Design: Examples And Best Practices
60+ Really awesome Typography Showcases
74 Fresh Examples Of Beautiful Single Page Website Designs
50 Beautiful Hand-Drawn Web Design 
100 Creative Twitter Backgrounds Featuring Illustration
25+ Examples of Effective Glowing Effect in Web Design
13 Beautiful Graffiti and Street Art for you inspiration
43 Spectacular Examples of Fractal Art
20+ Excellent Free Character Illustration Wallpapers
Creating a tri-fold brochure plus 15 amazing examples
25+ Examples of Inspirational Text Art
40 Examples of Incredible Photo Manipulation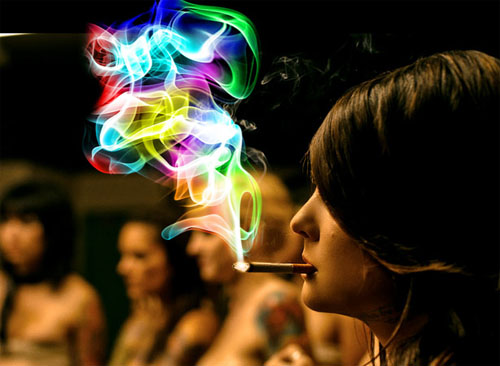 21 Stunning Examples Of Creatively Done Stop Motion Animations
Javascript and Ajax
"""""""""""""""""""""""""""""""""""""""""""""""""""""""""""""""""""""""""""""""""""""""""""""""""""""""""""""""""""""""""""""""""""
55 Jquery Tutorials, Resources, Tips And Tricks
Playing with jQuery Color Plugin and Color Animation 
15 Best Techniques For Implementing Autosuggest With AJAX
10 Ways to Instantly Increase Your jQuery Performance
xHTML and CSS
"""""""""""""""""""""""""""""""""""""""""""""""""""""""""""""""""""""""""""""""""""""""""""""""""""""""""""""""""""""""""""""""""""
24 CSS (in some cases with jQuery) Navigation and Menu Tutorials
7 New Essential CSS 3 Techniques Revealed
15 Effective Tips and Tricks from the Masters of CSS
Resources
"""""""""""""""""""""""""""""""""""""""""""""""""""""""""""""""""""""""""""""""""""""""""""""""""""""""""""""""""""""""""""""""""""
50+ New and Beautiful Free WordPress Themes
30+ Useful Photoshop Custom Shapes Set
15 Most Useful & Free Collection Of Ready-To-Use Design Freebies
Ultimate List of 32 Font And Typography Tools
25+ Useful WordPress Themes with Ads Ready
Hibiscus flowers – vector freebies
100 New and Beautiful Seamless Patterns
35 Excellent Websites for Downloading Free CSS Template 
20+ Beautiful Free Serif Fonts
30+ High Quality Metallic Texture, Pattern, Brushes and Photoshop Tutorials
Miscellaneous Articles
"""""""""""""""""""""""""""""""""""""""""""""""""""""""""""""""""""""""""""""""""""""""""""""""""""""""""""""""""""""""""""""""""""
12 Essential Rules to Follow When Designing a Logo
Ten Rock Solid Free Platforms To Start Your Successful Website
40 Must Have Cheat Sheets for effective Web Designers
20 Tools to Make the Life of a Web Developer Easier
10 Ways To Make Your Site Accessible Using Web Standards
We are always in the search for useful stuffs on the internet that are freely available for everyone and specially for designers who spend their whole day in to design or create something creative. We aimed to help you and keep you updated with all the new online tools that you probably would love to use. In past, we have listed various free web apps that are really useful for any one of you and specially for designers. Today, we are listing 9 Online Free And Useful Tools That Can Help Designers A Lot that are not only for designers and every one of you will probably love to use any or all of them. Whether you are designer, developer, office worker, manager, supervisor, student, home user, etc. This post contains a diversified collection of free web apps and we tried to make sure to add something interesting for everyone. Most of them are not very well-known, but they are really amazing in respect to their features and functionality. Just take a look at them and share your thought here.
You are welcome if you know and want to share more free web apps that are really simple but useful specially for designers and our readers/viewers may like. Do you want to be the first one to know the latest happenings at SmashingApps.com just subscribe to our rss feed and you can follow us on twitter as well.

Browsershots makes screenshots of your web design in different browsers. It is a free open-source online service. A number of distributed computers will open your website in their browser. Then they will make screenshots and upload them to the central server.
For using WhatTheFont font recognition system, Just upload a scanned image of the font and instantly find the closest matches in their database.
Wix
With Wix you can create a free website or make free MySpace layouts and Flash MySpace layouts. It's the simpler, faster, better way to build & design on the web.
DimDim is a free web conferencing service where you can share your desktop, show slides, collaborate, chat, talk and broadcast via webcam with absolutely no download required for attendees.
FreshBooks is an online invoicing and time tracking service that saves you time and makes you look professional.
Zapproved is a lightweight Web tool that makes group decision-making faster, easier and more accountable. It is a unique solution that introduces peer-to-peer and organizational techniques to improve the process of building consensus.
FileDropper's beauty is in its simplicity. It has one click file hosting where you simply click on the upload button and select your file. After the file is uploaded you are taken to the page where the file is hosted. If the file is an image, it shows the image directly on the page for easier sharing. Upload size is an impressive 5 GB.
W3Counter is your free, hosted website analytics solution for answering the key questions about your website: who's your audience, how they find your site, and what interests them.
Create your own online magazines, fanzines, brochures, catalogs, portfolios and more. Using the formatpixel online editor you too can design page based projects, layout text, upload your own images, add interactivity and customise their appearance.
We are always in search of great free resources, tips, tricks, etc. for our readers. Every day we work hard to find new resources and inspiration for designers like you. Today, we have another great post, "Discover the Best of the Web" on SmashingApps. In this, we made a list of 45 Must-See Incredible Resources And Inspirational Collection. We obviously cannot cover all the best from the web, but we will try to cover as much as possible.
You are welcome to share if you know more best of the web in the month of January which our readers/viewers may like.  Do you want to be the first one to know the latest happenings at SmashingApps.com just subscribe to our rss feed and you can follow us on twitter as well.
You may be interested in these older posts
13 Premium-Like WordPress Themes That Are Free And Stunning
21 Really Stunning Photoshopped Photos For Creative Inspiration
17 Mind-Blowing Digital Painting Tutorials Of Beautiful Girls
27 Eye-Opening and Inspiring Websites Of Top Brands
43 Of The Extremely Creative Wonders Of Macro Photography
31 Incredible Resources And Inspirations For Designers Like You To Discover The Best Of The Web In November
27 Best Places You Should Visit To Get Incredible Web Design Inspiration!
13 Simple And Elegant Free WordPress Themes
21 Extremely Vibrant And Creative Advertisements With Animals
39 Masterpieces Of Creative Advertisements
17 Digital Image Illustration Which You Probably Never Seen Before!
15 Digital Photo Manipulation From Flickr To Get Inspiration
23 Awesome Photos That Look Like They're Photoshopped But Are Not
21 Simple But Impressive Corporate Web Designs Of Top Brands
Design Tips, Tricks and Tutorial
"""""""""""""""""""""""""""""""""""""""""""""""""""""""""""""""""""""""""""""""""""""""""""""""""""""""""""""""""""""""""""""""""""
60 Photoshop Actions for Photo Touch-Ups and Enhancements
How to Create a Flaming Photo Manipulation
50 Excellent Adobe Illustrator Video Tutorials
42 Amazing Photoshop and Illustrator Icon Design Tutorials
40+ Excellent 3D Effects Photoshop Tutorials
30 Popular Photoshop Tutorials of 2008
65+ Smoking Photoshop Text Effect Tutorials
40 Photoshop Tutorials for Amazing Lighting Effects
Recycle Vintage Images to Create a Photoshop Collage
Artwork, Digital Photography and Inspiration
"""""""""""""""""""""""""""""""""""""""""""""""""""""""""""""""""""""""""""""""""""""""""""""""""""""""""""""""""""""""""""""""""""
40 Mind-blowing Digital Space Paintings
23 Very Conceptual & Terrific Dark Art Photos
Design Inspiration: Lighting Effects
70 Wonderful 3D Typography That Truely Inspires 
Beautiful and Creative Examples of Vibrant Web Designs
Show Me Some Well Designed Logos
Online Portfolios That Speak For Themselves – Part 2
40 Brilliantly Photoshopped Print Ads 
25 Incredibly Artistic Websites
20 Amazing Images That Could Be HDR – But are definitely Not
100 Sources of Design Inspiration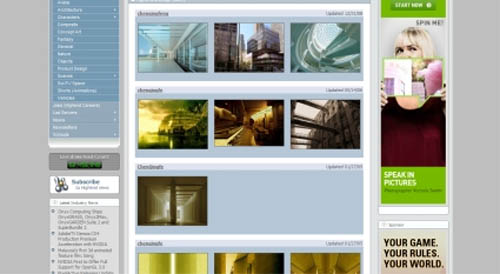 Javascript and Ajax
"""""""""""""""""""""""""""""""""""""""""""""""""""""""""""""""""""""""""""""""""""""""""""""""""""""""""""""""""""""""""""""""""""
The 20 Most Practical and Creative Uses of jQuery
25 jQuery Tutorials for Improved Navigation Menus
10 Smart Javascript Techniques For Manipulating Content  
4 Easy Tips to Improve JavaScript Efficiency
Building a jQuery-Powered Tag-Cloud
45+ New jQuery Techniques For Good User Experience
xHTML and CSS
"""""""""""""""""""""""""""""""""""""""""""""""""""""""""""""""""""""""""""""""""""""""""""""""""""""""""""""""""""""""""""""""""""
20 Useful Resources for Learning about CSS3
CSS Code Snippets : 15 Wicked Tricks
Resources
"""""""""""""""""""""""""""""""""""""""""""""""""""""""""""""""""""""""""""""""""""""""""""""""""""""""""""""""""""""""""""""""""""
35 Free High-Quality E-Commerce Templates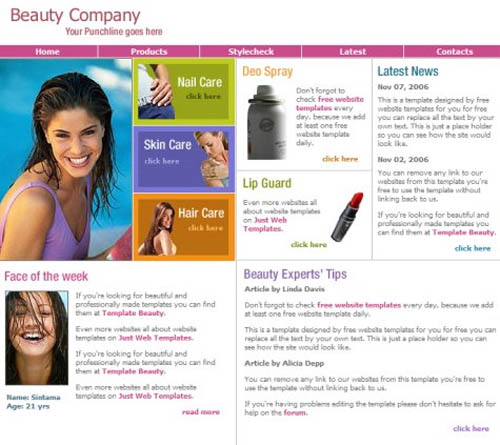 45+ Free Design Template And PSD Files
30 Useful Open Source Apps for Web Designers
38 Free Elegant XHTML/CSS Website Templates 
15+ Incredibly Useful Mac Apps For Freelance Web Designers
8 Free Design Platforms To Build Your Own Site
27 Indespensible Resources for Graphic Designers
19 Promising PHP Template Engines
21 Must Have Web Apps for Designers and Developers
30 Free, Amazing and Versatile WordPress 2.7 Themes
26 Essential Firefox Add-ons for Web Designers
The Ultimate Collection Of Free Vector Packs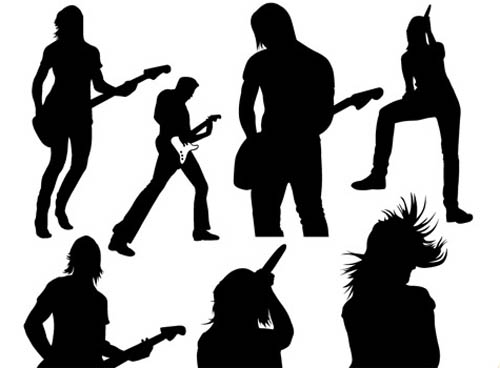 Miscellaneous Articles
"""""""""""""""""""""""""""""""""""""""""""""""""""""""""""""""""""""""""""""""""""""""""""""""""""""""""""""""""""""""""""""""""""
15+ Tips to Speed Up Your Website, and Optimize Your Code!
6 Ways To Kickstart Your Customer Service
10 Steps To Protect The Admin Area In WordPress
Backgrounds, Best of the Web, Blogging, Brushes, Buttons, Client Softwares, Codes and Scripts, color Schemes, content management system, CSS/Style Sheets, Education and Learning, Fonts, Icons, Image Tools, Inspiration, Javascripts, Open-Source, Tips and Tricks, Tools, Tutorials, Web Applications, Web Design, Wordpress
We are always in search of great free resources, tips, tricks, etc. for our readers. Every day we work hard to find new resources and inspiration for designers like you. Today, we have another great post, "Discover the Best of the Web" on SmashingApps. In this, we make a list of 37 incredible resources and inspirational pieces for designers. We obviously cannot cover all the best from the web, but we will try to cover as much as possible.
You are welcome to share if you know more best of the web in the month of December which our readers/viewers may like.  Do you want to be the first one to know the latest happenings at SmashingApps.com just subscribe to our rss feed and you can follow us on twitter as well.
Design Tips, Tricks and Tutorial
"""""""""""""""""""""""""""""""""""""""""""""""""""""""""""""""""""""""""""""""""""""""""""""""""""""""""""""""""""""""""""""""""""
How to Digitally Illustrate a Camera with Light Streaks
50 Excellent Digital Photography Photoshop Tutorials
28 Everlasting photoshop tutorials
40 Tutorials for Working with Shapes in Illustrator
25 Tutorials for Advanced Freelance Web Designers
Artwork, Digital Photography and Inspiration
"""""""""""""""""""""""""""""""""""""""""""""""""""""""""""""""""""""""""""""""""""""""""""""""""""""""""""""""""""""""""""""""""""
Online portfolios that speak for themselves
24 Stunning and Very Creative Digital Art
Web Design Trends: Call To Action Buttons
15 Incredible WordPress Theme Customizations
22 Most Striking New Year Wallpapers for you Desktop
40+ Inspirational Non-Profit Website Designs
48 Mind-blowing Examples of Photo Manipulation Art
The Beauty Of Street Photography
Sensational List Of 25 The Best Design Worldwide Forums
100 Websites With Outstanding Artistic Design
25 Stylish Website Footer Designs
60 Really Cool and Creative Error 404 Pages 
Web Design Trends: Sunbursts and Sun Rays
Javascript and Ajax
"""""""""""""""""""""""""""""""""""""""""""""""""""""""""""""""""""""""""""""""""""""""""""""""""""""""""""""""""""""""""""""""""""

Converting a Design From PSD to HTML
20 Excellent Websites for Learning Ajax
xHTML and CSS
"""""""""""""""""""""""""""""""""""""""""""""""""""""""""""""""""""""""""""""""""""""""""""""""""""""""""""""""""""""""""""""""""""
50 Extremely Useful And Powerful CSS Tools
Valid (X)HTML – Is it important?
20 Ultimate CSS Tutorials That Will Help You Master CSS
Resources
"""""""""""""""""""""""""""""""""""""""""""""""""""""""""""""""""""""""""""""""""""""""""""""""""""""""""""""""""""""""""""""""""""
15 Useful Tools for WordPress Bloggers
Eight Useful iPhone Applications For The Web Designers
The Ultimate Collection Of Photoshop Custom Shapes
The Ultimate List of The Best Logo Design Resources
55 Great Websites To Download Free Sound Effects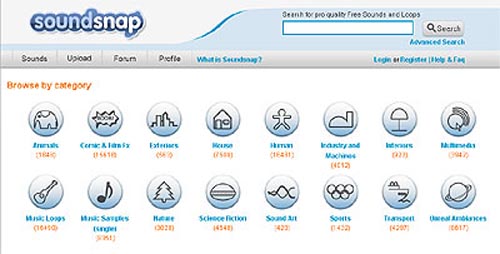 Mastering Your WordPress 2.7 Theme & Admin Area: Tips and Tricks
30 Awesome New Photoshop Brushes Designers Would Love to Use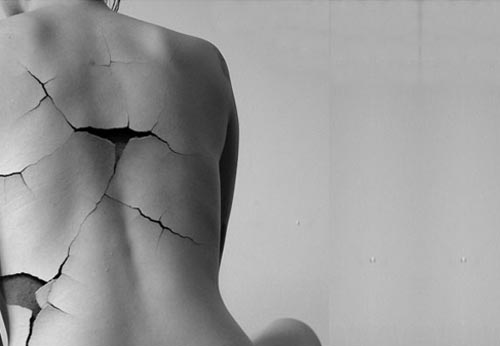 100 Free High-Quality XHTML/CSS Templates
Miscellaneous Articles
"""""""""""""""""""""""""""""""""""""""""""""""""""""""""""""""""""""""""""""""""""""""""""""""""""""""""""""""""""""""""""""""""""
9 Information Design Tips to Make You a Better Web Designer
10 Ways to Cut Down Web Development Time
10 Useful Techniques To Improve Your User Interface Design