Today, we are going to say big Thank You to everyone who supports us, appreciate us, love us and always be there for us when we need them. So, how can we forget those that makes our online life easier and did the tremendous work for us. They delivered us those applications/software that help us to get the routine work done for our daily use. There are many that we can not count and list exactly but we are trying to make a list of 13 Most Essential Open Source Apps That You Probably Like To Say Thank You. And Yes! Happy Thanksgiving…
You are welcome to share if you want to say Thank You to more Open-Source Applications that made your life easier. Do you want to be the first one to know the latest happenings at SmashingApps.com just subscribe to our rss feed.
—————————–Recommendations; Please continue reading below——————————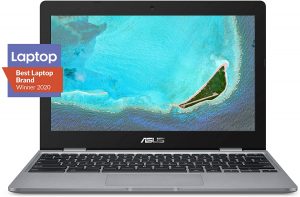 ASUS Chromebook C223 11.6″ HD Laptop Shop Now
This Asus HD Laptop is an amazon's choice for 'chrome computer laptop' is reviewed by 980+ reviewers that is available at only $249.99. It is ready for productivity and performance while being on the go or travelling, with speedy performance, robust security, and convenience for the user. This laptop has Lightweight 2.2 pound body and with thin and premium metallic finish for a sleek appearance having 11.6 inch HD 1366×768 Anti-Glare Display. The machine is powered by the Intel Celeron N3350 Processor (2M Cache, up to 2.4GHz) for fast and snappy performance including 4 GB DDR3 RAM; 32GB eMMC hard drive; No CD or DVD drive with it. Learn more about this product >>>
Downloadable Web-Based Applications
WordPress As An Open Source Fastest Growing And Damanding Blogging System

WordPress is a state-of-the-art publishing platform with a focus on aesthetics, web standards, and usability. WordPress is both free and priceless at the same time.
phpBB As The Most Widely Used Open Source Forum Solution
With a large and highly customisable set of key features coupled with a standards compliant interface, phpBB will grow with, and complement your website. With millions of installations worldwide, it is no wonder phpBB is one of the most popular ways to create and support a community.
Drupal As An Powerful And Open Source Content Management Platform
Drupal is a free software package that allows an individual or a community of users to easily publish, manage and organize a wide variety of content on a website. Tens of thousands of people and organizations are using Drupal to power scores of different web sites from personal weblogs to large community-driven websites.
Mindquarry DO As A Free And Open Source Application  for Team Collaboration
Mindquarry DO is an Open Source collaborative software platform for file sharing, task management, team collaboration and Wiki editing that is available for Windows, Linux and Mac OS X. Mindquarry runs as a web application with an optional desktop client for Windows, Linux and Mac OS that allows for desktop synchronization and offline work. As a result, you are able to connect with team members and share information from wherever you are, effectively improving team-work and increasing productivity within your team.
PrestaShop As An Open Source Professional e-Commerce Shopping Cart Software
The PrestaShop e-Commerce Solution was built to take advantage of essential Web 2.0 innovations such as dynamic AJAX-powered features and next-generation ergonomy. PrestaShop guides users through your product catalog intelligently and effortlessly, turning intrigued visitors into paying customers.
jobberBase As The Simple, Free And Open Source Job Board Software
jobberBase is a great open source job board software for anyone. You can get online your job posting website with jobberBase. It's easy to install and configure to start your job board.
ModSecurity As An Open Source Web Application Firewall
ModSecurity is a web application firewall that can work either embedded or as a reverse proxy. It provides protection from a range of attacks against web applications and allows for HTTP traffic monitoring, logging and real-time analysis. It is also an open source project that aims to make the web application firewall technology available to everyone.
Downloadable Desktop Applications
OpenOffice As The Free and Open Office Productivity Suite
OpenOffice is the leading open-source office software suite for word processing, spreadsheets, presentations, graphics, databases and more. It is available in many languages and works on all common computers. It stores all your data in an international open standard format and can also read and write files from other common office software packages. It can be downloaded and used completely free of charge for any purpose.
Mozilla Firefox As An Open Source Faster, Safer And Smarter Web Browser
Mozilla Firefox is a fast and powerful web browser designed to run on both Linux and Windows. There are far fewer issues with spyware, adware, and pop ups making it far more secure than Internet Explorer.
Alternative: Adobe Dreamweaver
Firefox 3 sets the pace with dozens of new features, including the smart location bar, one-click bookmarking and blindingly fast performance. Avoid online scams, unsafe transactions and forgeries with simple site identity. View Web pages faster, using less of your computer's memory.
ClamWin As An Open Source Antivirus program for Microsoft Platform
ClamWin Free Antivirus comes with an easy installer and open source code. You may download and use it absolutely free of charge. It has High detection rates for viruses and spyware, Scanning Scheduler, Automatic downloads of regularly updated Virus Database etc
Gimp As An Image Manipulation Program
GIMP is an acronym for GNU Image Manipulation Program. It is a freely distributed program for such tasks as photo retouching, image composition and image authoring.
Ubuntu As A Community Developed, Linux-Based Operating System
Ubuntu is a community developed, Linux-based operating system that is perfect for laptops, desktops and servers. It contains all the applications you need – a web browser, presentation, document and spreadsheet software, instant messaging and much more.
Wine As An Open Source Virtual PC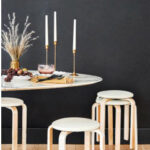 —————Recommendations; Please continue reading below————— Space-saving Furniture Shop Now
If you want to maximise space in your home, office or home-office with flexible furniture that collapses, folds, and stacks to fit every room, you can click here to see the wide range of space-saving furniture. Click here to learn more >>>
Wine is an Open Source implementation of the Windows API on top of X, OpenGL, and Unix. Think of Wine as a compatibility layer for running Windows programs. Wine does not require Microsoft Windows, as it is a completely free alternative implementation of the Windows API consisting of 100% non-Microsoft code, however Wine can optionally use native Windows DLLs if they are available.