Thanks to all of the participants of contest in which SolidShops Hosted E-Commerce Software Subscriptions were givingaway. We ran the MySQL random query and selected these comments to give them SolidShops.
Winners of SolidShops Hosted E-Commerce Software Subscription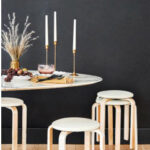 —————Recommendations; Please continue reading below————— Space-saving Furniture Shop Now
If you want to maximise space in your home, office or home-office with flexible furniture that collapses, folds, and stacks to fit every room, you can click here to see the wide range of space-saving furniture. Click here to learn more >>>
Sanjar
Jeffrey Kam
Tony
Huy
Oranjje
SolidShops is an extremely user friendly hosted e-commerce platform for web designers and their clients. Way too often, open source software like Magento or OScommerce disappoints when it comes to user friendliness, not to mention creating themes. On top of that you're stuck for hours uploading and patching files to finally realize you still have to take care of backups and encrypted payments.
With SolidShops you can have a secure store up and running in just minutes, even on Facebook. That's right: SolidShops also supports building out unique Facebook stores which can be customized to your liking by using custom HTML and CSS.
Popular payment methods like PayPal, Google Checkout, Authorize.net, Ogone and others can be set up in no time.
Thanks to SolidShops for sponsoring this wonderful contest at Smashing Apps.
----------------------Recommendations; Please continue reading below----------------------
If you want to conduct any contest at Smashing Apps just contact us and send us all the details.