I get awfully curious when I receive a miscall on my cellphone from a phone number I do not recognize. Calling back is not always the wisest thing to do; what if it is somebody you do not really want to talk to?
"If only there were tools that helped me find who phone numbers belong to." Thinking that, I searched the internet for such a tool. And I found five! Check them out below.
For Canadian phone numbers, one of the best lookup tools is Canpages. The site lets you lookup phone numbers, fax numbers, and even toll free numbers. It even acts as an online edition of the yellow pages and helps you find phone numbers of people and businesses.

Another resource for looking up Canadian phone numbers is 411ca. Offering nearly the same set of features as Canpages, 411ca will be equally helpful.
Free411 will quickly become a favorite for people looking up phone numbers in the US. In addition to letting you reverse-lookup publicly listed phone numbers, the site lets you use it as the yellow pages. You can find the publicly listed addresses and phone numbers of people and businesses. You can also search for businesses in a certain area by selecting a business category.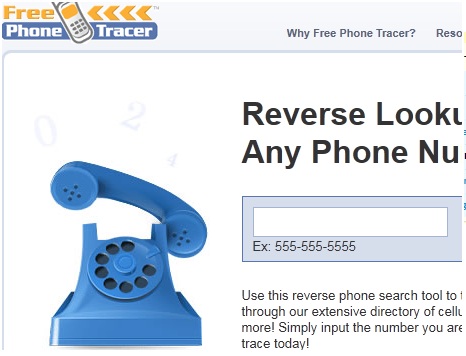 Free Phone Tracer is as simple as it could get. Just type in the phone number you want to know the owner of, it is looked for in the site's extensive directory of cellular and landline numbers and results are shown.
Google web search should be your last landing spot. Many people provide their phone numbers on public listing online, online forums, social networks, etc. If it is there are publicly viewable, Google will help you find it. Try searching for the phone number with and without hyphens and compare your results.
IMPORTANT NOTE: Please keep in mind that the above-mentioned tools usually help trace only publicly listed numbers. They might not successfully help you find the owners of all phone numbers.