Linux is an excellent open source operating system, but the reason why many people hesitate to try it is because of the limited number applications available. Today, we have gathered a list of useful instant messaging clients which every Linux users should try.
You are welcome if you want to share more communication sofware for linux OS that our readers/viewers may like. Do you want to be the first one to know the latest happenings at SmashingApps.com, just subscribe to our rss feed and you can follow us on twitter and follow us on Diggas well to get updated.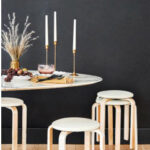 —————Recommendations; Please continue reading below————— Space-saving Furniture Shop Now
If you want to maximise space in your home, office or home-office with flexible furniture that collapses, folds, and stacks to fit every room, you can click here to see the wide range of space-saving furniture. Click here to learn more >>>
Kopete is a multi network instant messaging client which supports many services including AIM, ICQ, Windows Live Messenger, Yahoo, Jabber, Gadu-Gadu, Novell GroupWise Messenger, and more. Kopete also features tools to enhance your instant messaging experience, such as message encryption, archiving, and many other fun and useful effects.
Empathy is a messaging program which supports text, voice, and video chat and file transfers over many different protocols including Google Talk, MSN, IRC, Salut, AIM, Facebook, Yahoo!, Gadu Gadu, Groupwise, ICQ and QQ.
Pidgin is one of my favorite instant messaging clients which allow users to connect to many chat networks including AIM, MSN, Yahoo, Gtalk and many more. Other features include file transfers, away messages, buddy icons, custom smilies, and typing notifications. There are numerous plugins available which improves the functionality of the Pidgin.
aMSN is an free open source MSN Messenger clone which allow users to connect to MSN and chat with their friends. Other features include Offline Messaging, Voice Clips, display pictures, custom emoticons, multi-language support (around 40 languages currently supported), webcam support, sign in to more than one account at once, full-speed File transfers, group support and much more.
Gwibber is an open source micro-blogging client which helps users connect to all the popular social networking sites including Twitter, Facebook, FriendFeed and many more. Other feature of Gwibber include URL shortener, spell checking support, multicolumn interface to view different streams and much more.
xChat is an IRC chat software for Linux which allows you to join multiple chat rooms at the same time, talk publicly, private conversations, file transfers and more.
—————————–Recommendations; Please continue reading below——————————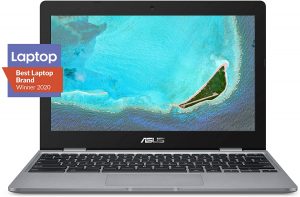 ASUS Chromebook C223 11.6″ HD Laptop Shop Now
This Asus HD Laptop is an amazon's choice for 'chrome computer laptop' is reviewed by 980+ reviewers that is available at only $249.99. It is ready for productivity and performance while being on the go or travelling, with speedy performance, robust security, and convenience for the user. This laptop has Lightweight 2.2 pound body and with thin and premium metallic finish for a sleek appearance having 11.6 inch HD 1366×768 Anti-Glare Display. The machine is powered by the Intel Celeron N3350 Processor (2M Cache, up to 2.4GHz) for fast and snappy performance including 4 GB DDR3 RAM; 32GB eMMC hard drive; No CD or DVD drive with it. Learn more about this product >>>
BitlBee is another excellent open source IM client for Linux which enables users to log in to multiple IM protocols including XMPP/Jabber (including Google Talk), MSN Messenger, Yahoo! Messenger, AIM and Twitter.