To read updates on the Blogger pages I am following, I use Google Reader. If you are unfamiliar with Reader, it is Google's service that lets us read any Atom and RSS feed online or offline. Every since its main release in September 2007, it has been tried out many Google users and is now quite popular. This is what the Reader interface normally looks like:
Although I am happy with the convenience that Reader provides (the ability to read all our Atom plus RSS reads on a single dashboard) I feel that Reader's interface could be revamped and made more visually appealing.  One tool that achieves this is FeedSquares.
—————————–Recommendations; Please continue reading below——————————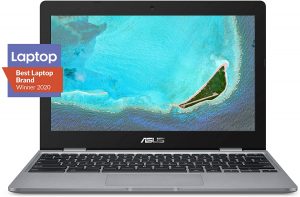 ASUS Chromebook C223 11.6″ HD Laptop Shop Now
This Asus HD Laptop is an amazon's choice for 'chrome computer laptop' is reviewed by 980+ reviewers that is available at only $249.99. It is ready for productivity and performance while being on the go or travelling, with speedy performance, robust security, and convenience for the user. This laptop has Lightweight 2.2 pound body and with thin and premium metallic finish for a sleek appearance having 11.6 inch HD 1366×768 Anti-Glare Display. The machine is powered by the Intel Celeron N3350 Processor (2M Cache, up to 2.4GHz) for fast and snappy performance including 4 GB DDR3 RAM; 32GB eMMC hard drive; No CD or DVD drive with it. Learn more about this product >>>

FeedSquares is a great browser extension for Google Chrome. The first change made by FeedSquare is the addition of a pink icon to Chrome's address bar.
When this pink icon is clicked, a page like this is opened in a new Chrome tab:
The squares represent each blog / feed we are following or subscribed to (excluding the square titled TOP PICKS, ABOUT US, Rocket in-Bottle, and Friend's Shared Items). By clicking on any square of a blog / feed, we open its feed beneath these squares (see image below).
The feeds are listed from newest to oldest (the newest is left most). Clicking on any feed opens it quickly in a pop up window right there, above our feed-line.
Blog entries can easily be read in this pop up window. In case we want to head on over to the post's original link, we can click on its title in the pop up window (marked in the red region in the image above).
—————-Recommendations, Please continue reading below—————-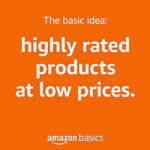 Highly rated daily-life products at low prices Shop Now
From bedding to office furniture and supplies, from kitchen accessories to health & fitness, from storage to travel bags, the amazon basics provides hundreds of daily use products at amazingly low prices with having highly rated consumers feedback. Click here to learn more >>>
When combined with FeedSquares, Google Reader is a wonderful service that provides its users with a great online reading experience. Click here to get FeedSquares for your Chrome.