There are many useful apps out there for web users, but getting by free and good ones is not that easy. Today, we are sharing 3 Cool Web Apps To Help You In Your Daily Life. Read each entry in the list and see which one suits your needs best.
You are welcome if you want to share more web apps that our readers/viewers may like. Do you want to be the first one to know the latest happenings at SmashingApps.com, just subscribe to our rss feed and you can follow us on twitter and follow us on Digg as well to get updated.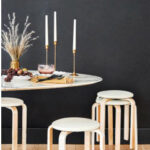 —————Recommendations; Please continue reading below————— Space-saving Furniture Shop Now
If you want to maximise space in your home, office or home-office with flexible furniture that collapses, folds, and stacks to fit every room, you can click here to see the wide range of space-saving furniture. Click here to learn more >>>
The astonishingly simple way to share, track, protect, and control your files, messages…and relationships. Dialawg is a secure conversation, accessible from anywhere, where parties may exchange messages, share files and collaborate on documents.
Speckle is an online spec-list management app. It lets you manage your to-dos with multiple check-boxes per item.
----------------------Recommendations; Please continue reading below----------------------
ContactMe lets you consolidate all of your contacts—and the business information that relates to each one—into one convenient, online system. ContactMe keeps you on top of tasks, deadlines, details, correspondence, and appointments. Being organized has major benefits: you save time and effort and run a more professional and profitable business.