A startpage is the thumbnails view of our favorite bookmarks. It helps us find bookmarks easily. Opera was the first browser that provided a startpage feature; now in addition to browsers supporting it, there are entire websites dedicated to the idea.
Online startpages have the advantage of accessibility. A browser created startpage is only accessible from a specific computer whereas an online startpage can be accessed from anywhere. Having reviewed many startpage websites, I have observed that many of them are somewhat the same. Sitehoover, however, is one truly unique startpage website.
—————————–Recommendations; Please continue reading below——————————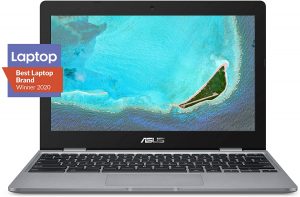 ASUS Chromebook C223 11.6″ HD Laptop Shop Now
This Asus HD Laptop is an amazon's choice for 'chrome computer laptop' is reviewed by 980+ reviewers that is available at only $249.99. It is ready for productivity and performance while being on the go or travelling, with speedy performance, robust security, and convenience for the user. This laptop has Lightweight 2.2 pound body and with thin and premium metallic finish for a sleek appearance having 11.6 inch HD 1366×768 Anti-Glare Display. The machine is powered by the Intel Celeron N3350 Processor (2M Cache, up to 2.4GHz) for fast and snappy performance including 4 GB DDR3 RAM; 32GB eMMC hard drive; No CD or DVD drive with it. Learn more about this product >>>
Sitehoover is a website that provides its startpage feature to users for free. It creates small bookmark containers which it calls "hoovers." On the homepage we enter the name of our hoover and click on the button reading "start a hoover." We are prompted to sign up for an account which is a very short process.
With our account and hoover set up, we are ready to add new shortcuts to our newly created hoover. The hoover contains a gray field titled "click to add a page."
Clicking it pops up a window asking us for the URL of our bookmark.
After we enter our bookmark's URL, its thumbnail shortcut is shown on our hoover. We can add as many shortcuts as we like; their thumbnails are dynamically updated.
In the top right we can view a list of folders which is initially empty. New folders can be created and our bookmarks can be placed within them. Note that bookmarks in our created folders do not appear on the hoover main page. We access them by clicking the folders themselves. Like in the case of bookmarks, there is no limit to the number of folder we add.
Regardless of the web browser we use, we can set our hoover as our homepage and it will be appear each time we open our browser thus acting as a startpage.
—————-Recommendations, Please continue reading below—————-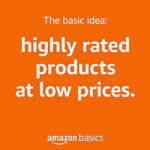 Highly rated daily-life products at low prices Shop Now
From bedding to office furniture and supplies, from kitchen accessories to health & fitness, from storage to travel bags, the amazon basics provides hundreds of daily use products at amazingly low prices with having highly rated consumers feedback. Click here to learn more >>>
For its list of unique features and ease of use, Sitehoover is an option that should be explored by anybody looking for a new / better startpage service. Click here to visit the site.