Sandy is an intuitive and user-friendly 3D open-source library developed in Actionscript 2.0 and now Actionscript 3.0 for Adobe Flash.
Sandy is an Actionscript library available for any AS compliant tools.
The are three main version of Sandy: 1.x, 2.x and 3.x. To make the choice between the different versions, we recommend you to look at the versions listing page.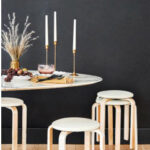 —————Recommendations; Please continue reading below————— Space-saving Furniture Shop Now
If you want to maximise space in your home, office or home-office with flexible furniture that collapses, folds, and stacks to fit every room, you can click here to see the wide range of space-saving furniture. Click here to learn more >>>
—————-Recommendations, Please continue reading below—————-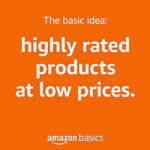 Highly rated daily-life products at low prices Shop Now
From bedding to office furniture and supplies, from kitchen accessories to health & fitness, from storage to travel bags, the amazon basics provides hundreds of daily use products at amazingly low prices with having highly rated consumers feedback. Click here to learn more >>>
This 3D engine main features are :
Viewing volume clipping for perfect rendering

Advanced shading effects such as (Phong, Gouraud, CelShading, flat shading).

Material system to easily change your objects appearance. Several material are available allowing to create transparent faces, bitmap texture and video texture as webcam video stream.

Advanced and easy object management allowing some fantastic possibilities during your creations (scaling, rotation, translation, tween, etc.)

Advanced camera management ( rotation, motion on linear or bezier-curve path, movements, etc.)

Complex object loading thanks to the .ASE and .WRL files parser , but also Collada and 3DS files for AS3, (files generated by several 3D object modeling packages such as 3D Studio Max or Blender)

Flash player 7 to 9 compatibility.

Both MTASC and Macromedia compilers compliant for AS2 and Flash CS3 and FlexBuilder for AS3 versions.

Several 3D primitives, allowing fast and parameterized object creation without any 3D modelisation knowledge.