Online social networks are a great way to stay in touch with our friends and family. But these networks cannot always be satisfactory. Take Facebook for instance. When we share content on Facebook we do not have full control over who gets to see the content. And with Facebook's ever changing privacy settings, we cannot get a grip on how the system works.
If you are looking for a social networking website that gives you control over your privacy in a unique way, then head on over to Micromobs.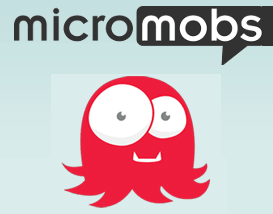 Micromobs is a free to use website that is aimed at audiences looking for group-specific networking. We can start using the site by signing into it using our Facebook or Twitter account. Then we can create a 'mob' which is basically a discussion thread similar to our Facebook feeds. The difference is that we can choose who gets to view this feed. We can make the mob group specific or topic specific and invite the people we want to share the feed with.
For example, if you host a monthly poker game for your friends you can create a private mob and invite your friends over to it. Mobs could also benefit college students working on a project or assignment. By creating a mob instantly you would have created a feed that will share photos and messages with everybody else in the group.
Micromobs is a great way to organize our conversations and set them private so that only people who are meant to view our conversations are given access to them.
Click here to visit Micromobs.
SmashingApps.com participates in various affiliate marketing programs and especially Amazon Services LLC Associates Program, which means we may get paid commissions on editorially chosen products purchased through our links to any of the linked sites from us.