If you like shooting pictures with your iPhone, adding effects to them, and sharing the results, then there is a good chance you have multiple apps installed for each function. But this entire process can be made a lot easier and faster if you opt for an iOS app called Instagram.
Instagram is a free iOS application sized at 6.5 MB. The app provides a user-friendly interface through which you can quickly shoot pictures, add cool effects to them, and share with your friends. Instagram uploads your photos and lets you share them with other Instagram users; in this way the app acts like a social network.
You can share photos with people in your network, view their photos, and search the network for people, tags, and popular photographs.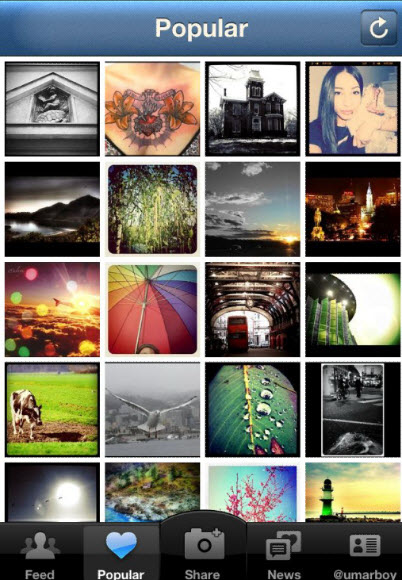 One of the best features about the app is that it offers more than a dozen filters to beautify your photographs.
By adding these filters to your photos, you can get wonderful results and gather followers to be popular on Instagram. Furthermore, users can also optionally share the locations of the places where photos were taken. You can check into Foursquare when you post a photo with a location.
If you want to share pictures on other social networks, you can do this via the app too; sharing on Twitter, Tumblr, Flickr, Posterous, and Facebook is supported.
Instagram is completely a device-based app; in other words you use it entirely on your iPhone, iPad, or iPod Touch. If you want to access your Instagram through a desktop or laptop computer, then you will find a website named Extragram to be most helpful.
Extragram lets you browse Instagram photos in grid, filmstrip, and map views. Other features include the same Instagram functionality: you are able to view popular photos, search for people and tags, browse your photos and your friends' photos, comment on photos, and share them over various social networks.
If you own an iPhone device, then the combined usage of Instagram and Extragram will be the best to shoot photos, add cool effect to them, and manage them through your computer.