In case of serious physical damage to your computer, no form of software security solution is going to protect your data. Your best option is to backup your important data online. That way it is accessible from anywhere even if your primary computer gets physically damaged.
One of the best online data backup options available is IDrive.  It is an online service that offers different paid packages for online data backup. Additionally they have a free evaluation package which provides up to 2 GB of online storage. While on the free package, if you refer five people and they start using IDrive too, your 2 GB storage capacity is upgraded to 10 GB.
—————-Recommendations, Please continue reading below—————-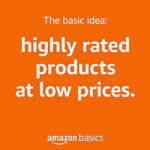 Highly rated daily-life products at low prices Shop Now
From bedding to office furniture and supplies, from kitchen accessories to health & fitness, from storage to travel bags, the amazon basics provides hundreds of daily use products at amazingly low prices with having highly rated consumers feedback. Click here to learn more >>>
First you create an evaluation package by accessing the site's "Features" page. Then you open the "Download" page and get the IDrive software sized at nearly 9 MB. 32 bit and 64 bit versions of Windows are supported. The Download page includes other support details as well. Optionally you can download the IDrive plugin for Internet Explorer.
After installing the program and logging into it, this is what the program's main window will look like:
You can choose which folders get backed up to your IDrive account by checking and un-checking the folders in the central pane.
The buttons in the bottom right of the program let you backup your data, schedule a future backup, and enable a timely backup process.
Other tools (available on the top) let you test your bandwidth and restore timeline.
When your items have been backed up to IDrive account, you can use any computer to log in to the IDrive website and access your backed up files.
----------------------Recommendations; Please continue reading below----------------------
As you can see, the functioning of the site is quite simple and will appeal to inexperienced and professional users alike. You can visit the IDrive website @ www.idrive.com