While websites may allow us to choose from certain available themes, visitors to a site do not have the liberty to change the site's color scheme. This is disadvantageous for the visitor in case the site's existing color scheme makes it difficult for the visitor to read text.
Whether you want to change a site's color scheme because of this problem or because you want to have fun, you can do so via Webpage Decorator.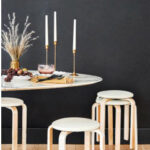 —————Recommendations; Please continue reading below————— Space-saving Furniture Shop Now
If you want to maximise space in your home, office or home-office with flexible furniture that collapses, folds, and stacks to fit every room, you can click here to see the wide range of space-saving furniture. Click here to learn more >>>
Webpage Decorator is a browser extension for Google Chrome. The extension provides its users with a unique feature: it lets us create our own color scheme for any website. Let me demonstrate.
Here is what the homepage for Smashingapps.com looks like by default:
Webpage Decorator's icon is the jigsaw piece like icon in the address bar. Clicking on it presents the following:
This is a window that pops and lets us choose a color scheme for the present webpage which in this case is SmashingApps.com. I changed the settings according to the image below:
As Result SmashingApps looked like this:
Given the options of colors and the ability to choose our own background images as well as disabling Flash content, gives us limitless customizations.
—————————–Recommendations; Please continue reading below——————————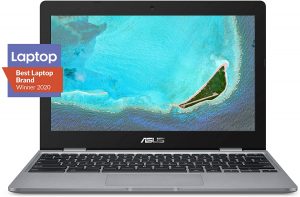 ASUS Chromebook C223 11.6″ HD Laptop Shop Now
This Asus HD Laptop is an amazon's choice for 'chrome computer laptop' is reviewed by 980+ reviewers that is available at only $249.99. It is ready for productivity and performance while being on the go or travelling, with speedy performance, robust security, and convenience for the user. This laptop has Lightweight 2.2 pound body and with thin and premium metallic finish for a sleek appearance having 11.6 inch HD 1366×768 Anti-Glare Display. The machine is powered by the Intel Celeron N3350 Processor (2M Cache, up to 2.4GHz) for fast and snappy performance including 4 GB DDR3 RAM; 32GB eMMC hard drive; No CD or DVD drive with it. Learn more about this product >>>
Like mentioned earlier, according to our use Webpage Decorator can help us read text on webpages better or simply have some fun with the color scheme. Either way, the extension serves its purpose perfectly.