Wikipedia defines green web hosting as "a recent addition to the field of website hosting which involves a given website hosting company attempting to prove that they are not having any negative impact on the environment in an attempt to attract consumers."
It is the latest trend in the web hosting industry that involves the use of eco-friendly methods to avoid losing valuable resources and to protect the environment from further destruction.
—————————–Recommendations; Please continue reading below——————————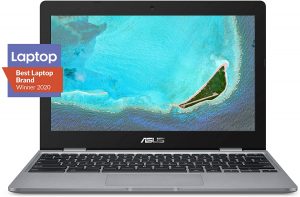 ASUS Chromebook C223 11.6″ HD Laptop Shop Now
This Asus HD Laptop is an amazon's choice for 'chrome computer laptop' is reviewed by 980+ reviewers that is available at only $249.99. It is ready for productivity and performance while being on the go or travelling, with speedy performance, robust security, and convenience for the user. This laptop has Lightweight 2.2 pound body and with thin and premium metallic finish for a sleek appearance having 11.6 inch HD 1366×768 Anti-Glare Display. The machine is powered by the Intel Celeron N3350 Processor (2M Cache, up to 2.4GHz) for fast and snappy performance including 4 GB DDR3 RAM; 32GB eMMC hard drive; No CD or DVD drive with it. Learn more about this product >>>
Why it is Necessary to Go Green
The effects of global warming are already upon us, and the impact is overwhelming because most people have not been very conscious about the environment. If we do not take the necessary steps now in order to protect and save whatever is left on the planet, we and the future generations will have to deal with the devastating effects that climate change could bring.
So what makes web hosting "green"? Unlike typical web hosting, green web hosting takes steps that help web hosting companies in reducing the negative impact to the environment. They can use energy-efficient servers, plant a tree on behalf of a client or for every hosting plan sold or run servers and data centers using alternative energy sources. If the web hosting companies make use of renewable energy sources, this will make a huge difference in the world.
Web hosting companies may charge more for green web hosting, but when you really think about it, you are doing something great for the planet so it's worth paying the extra money. There are many companies that offer affordable web hosting with reduced impact to the environment.
It is good to know that people are now pushing for a greener world. Different businesses and organizations are spreading the word that now is the time to take an active part in saving the planet. Since the World Wide Web reaches a large audience, it is an ideal avenue for increasing awareness on the harmful effects of global warming and the steps that we can take in order to reduce the impact. In the web hosting industry, companies are playing their part and are slowly becoming aware of the importance of going green. The simple act of having green web hosting is one of the many things that a site owner can do to show support in the environmental efforts. For web hosting companies, one way to join this noble cause is to get Renewable Energy Certificates (RECs). Also called Renewable Energy Credits or green tags, these are non-tangible commodities that can be sold and traded, serving as proof that you have purchased renewable energy. Another way is to generate power directly from renewable sources such as wind and solar.
These are just some of the many web hosting companies which have gone green in an attempt to minimize environmental impact:
The Future of Green Web Hosting
—————-Recommendations, Please continue reading below—————-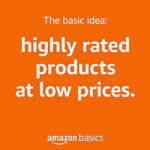 Highly rated daily-life products at low prices Shop Now
From bedding to office furniture and supplies, from kitchen accessories to health & fitness, from storage to travel bags, the amazon basics provides hundreds of daily use products at amazingly low prices with having highly rated consumers feedback. Click here to learn more >>>
The number of websites continues to grow by the minute, and it shows no signs of stopping. Just imagine how much electricity web hosting companies use to run servers and data centers day and night. This is detrimental to the earth's atmosphere. There's no better time than now to act and do everything we can to minimize the harmful effects. Green web hosting involves the use of natural resources instead of electricity to run websites. This practice will do wonders in safeguarding the environment. Going green may be a bit more expensive than the typical web hosting package, but just bear in mind that by setting up your site with green web hosting, you are contributing to the efforts of protecting our planet.