You might have people warning against using credit cards. While the option to get things now and paying for them later might be seemingly beneficial, the conditions associated with such a transactions end up costing you a lot more than you would be willing to pay. Credit cards not only charge you interest on the amount of purchase but also on the amount you owe. This interest keeps on compounding and results in a massive credit card bill.
Most people are not able to figure out how much something will end up costing them if purchased through a credit card. Thankfully "The Real Damage" is there to help.
—————————–Recommendations; Please continue reading below——————————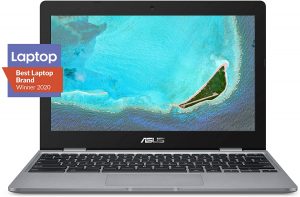 ASUS Chromebook C223 11.6″ HD Laptop Shop Now
This Asus HD Laptop is an amazon's choice for 'chrome computer laptop' is reviewed by 980+ reviewers that is available at only $249.99. It is ready for productivity and performance while being on the go or travelling, with speedy performance, robust security, and convenience for the user. This laptop has Lightweight 2.2 pound body and with thin and premium metallic finish for a sleek appearance having 11.6 inch HD 1366×768 Anti-Glare Display. The machine is powered by the Intel Celeron N3350 Processor (2M Cache, up to 2.4GHz) for fast and snappy performance including 4 GB DDR3 RAM; 32GB eMMC hard drive; No CD or DVD drive with it. Learn more about this product >>>
The Real Damage is a must-bookmark website for credit card owners or anybody planning to get a credit card. Using the site you can calculate an estimate of how much your credit card company will actually charge you for a particular purchase.
You can add up to 5 cards. For each card you can enter its APR, current balance, and the minimum payment formula. The site will also let you add a fixed monthly payment amount.
You can opt to add a fixed monthly payment if there is one.
With all the options set up, you enter the original purchase amount, click on the "What's the damage?" button and see what you will actually end up paying.
----------------------Recommendations; Please continue reading below----------------------
A highly useful website, The Real Damage plays a useful role on the web.