Thanks to all of the participants of contest in which Awwwards Latest Digital Book were givingaway. We ran the MySQL random query and selected these comments to give them free Awwwards Latest Digital Book.
Russ
Stay
Vaibhav Srivastava
Carrie
Vhick
Vitor Neves
Ian Turner
David
Lil
Roland
Avai Poitsonu
Stefano
Eveevans
Atif Adam
Prem Rajah
Mancho
Grom
Erwin
Tony
Erikson
Shiyon
Wilchan
Benny
Ana-Maria
Huy
k19s
Mo
Ann
Nick van Haren
Mstalfoort
Benny8787
Sonali Agrawal
Leon
Leandro Cura
Galalad
Tamixes
The awards for design, creativity and innovation on the Internet, which recognize and promote the best web designers in the world. Awwwards are the awards that recognize and promote the talent and effort of the best developers, designers and web agencies in the world. They have featured the best 365 css websites around the world in this book.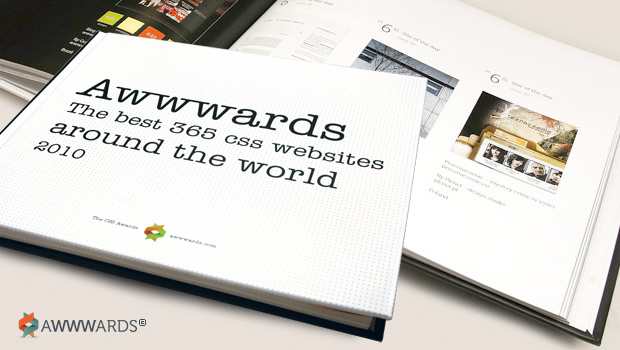 An international jury made up of some of the most important designers, bloggers and Internet agencies, will evaluate each site by means of a strict system of evaluation; scoring it on a scale of 1 to 10 for its Design, Creativity, Usability and Content.
Congratulations to all the winners from SmashingApps.Com. They will be contacted in few days. If you are not winner at this time so please be patient and keep visiting here or subscribe to our rss feed and you can follow us on twitter as well because we are coming up with another new great contest very soon.
Thanks to Awwwards for sponsoring this wonderful contest at Smashing Apps.
If you want to conduct any contest at Smashing Apps just contact us and send us all the details.