Thanks to all of the participants of contest in which you could win BundleHunt 2. We ran the MySql random query and selected these commenter to give them BundleHunt 2.
Peter
Mario Awad
Mary Mo
Dennis
Boost Inspiration
BundleHunt is a premium resource pack aimed to empower the creative community with more than $1400 worth of outstanding apps, templates, icons, ebooks, hosting plans & premium memberships for less than 50$.  This time Bundle Hunt team announced the release of BundleHunt 2, the big brother of BundleHunt, their original package of essential applications for developers. Packed with even more applications at discounts much higher than before, the idea for this release is to put together a complete designer's resource pack for web developers across the board for the smallest price in history.
—————-Recommendations, Please continue reading below—————-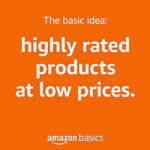 Highly rated daily-life products at low prices Shop Now
From bedding to office furniture and supplies, from kitchen accessories to health & fitness, from storage to travel bags, the amazon basics provides hundreds of daily use products at amazingly low prices with having highly rated consumers feedback. Click here to learn more >>>
BundleHunt 2 comes with a number of new premium applications included such as 8 High Quality Fonts from FontSpring (priced at $289.75), 30 Premium Download Credits from Vecteezy.com (priced at $119) and a number of other useful desktop application licenses for both Windows and Mac OS X. In all, there are 16 applications, memberships and resources included in the bundle this time as against the 12 included in the previous version, all for the same amazing price – $49.99
When each of the applications in this exhaustive list is considered individually, the combined value of the bundle comes at $2,040. However, the entire bundle is available from www.BundleHunt.com at a heavily discounted price of $49.99!
Congratulations to all the winners from SmashingApps.Com. All of the winners will be contacted in few days. If you are not winner at this time so please be patient and keep visiting here or subscribe to our rss feed, you can follow us on twitter because we are coming up with another new great contest in couple of days.
Thanks to BundleHunt for sponsoring this wonderful contest at Smashing Apps.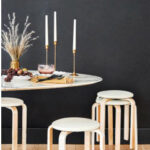 —————Recommendations; Please continue reading below————— Space-saving Furniture Shop Now
If you want to maximise space in your home, office or home-office with flexible furniture that collapses, folds, and stacks to fit every room, you can click here to see the wide range of space-saving furniture. Click here to learn more >>>
If you want to conduct any contest at Smashing Apps just contact us and send us all the details.