Netbooks have tiny screens. Often there are websites and dialogue boxes which do not entirely fit into the resolution I have set. For a better view I change the screen resolution for that particular website or dialogue box; once my task has been completed I roll back my resolution to its previous state.
I change my screen resolution using Windows settings. A considerable amount of time is spent on each resolution change. Tired of all the back and forth resolution settings, I decided to search the web and find something that would provide a better way to shift between screen resolutions. Hotkey Resolution Changer is where I ended my search – it was exactly what I was looking for.
----------------------Recommendations; Please continue reading below----------------------
HRC (Hotkey Resolution Changer) is nearly a 400KB downloadable application that works on Windows operating systems. No installation is required. All a user has to do is run the EXE file after extracting it from the downloaded archive. The application sits silently in the System Tray.
Here is what the window of HRC looks like when restored:
The interface is simple enough. By default, we have two sets of screen resolutions we can define. Along with the resolution dimensions of our screen, we can also specify the color bits and our monitor's refresh rate. Then we can assign each resolution scheme a hotkey which will assign our screen that particular resolution. More than two resolutions can also be set by changing the options where it says "Select number of HotKeys."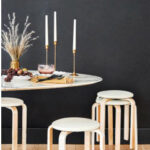 —————Recommendations; Please continue reading below————— Space-saving Furniture Shop Now
If you want to maximise space in your home, office or home-office with flexible furniture that collapses, folds, and stacks to fit every room, you can click here to see the wide range of space-saving furniture. Click here to learn more >>>
HRC is a wonderful application that will serve Laptop owners and computer gamers perfectly.