It would be extremely convenient if you could carry around your most needed computer programs in a flash drive. You could always use your favorite text editor, always use your favorite browser, always use all your favorite programs. For computer troubleshooters in particular, the programs-on-flash-drive solution is heaven-sent. CodySafe Free offers its users exactly that – portable applications which can be carried on your flash drive.
CodySafe is a simple to use program that can be installed on any flash drive or removable media. The installer is only 2.1 MB large and installs directly to your flash drive.
—————-Recommendations, Please continue reading below—————-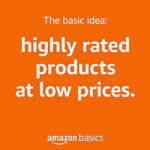 Highly rated daily-life products at low prices Shop Now
From bedding to office furniture and supplies, from kitchen accessories to health & fitness, from storage to travel bags, the amazon basics provides hundreds of daily use products at amazingly low prices with having highly rated consumers feedback. Click here to learn more >>>
After installing the program on your flash drive, whenever you insert your drive in a computer you can open up CodySafe's shortcut in the drive to present a view a like this:
From this panel you can choose which part of CodySafe you want to access. Applications Manager is where you will find all the portable apps.
The list of applications spans a wide variety of program types including image editors, browsers, documents readers, and others. Still if you feel like something is lacking, you can always add new applications yourself in a few easy steps.
The program's settings allow you to set interface options such as enabling sounds, showing all programs by default, starting the program minimized, and sorting the applications.
CodySafe also features multilanguage support to ensure that the program caters to a wide audience.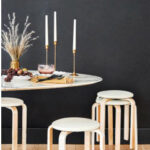 —————Recommendations; Please continue reading below————— Space-saving Furniture Shop Now
If you want to maximise space in your home, office or home-office with flexible furniture that collapses, folds, and stacks to fit every room, you can click here to see the wide range of space-saving furniture. Click here to learn more >>>
CodySafe Free is a must-have application for all flash drive owners. You can get the program from HERE.