Atmail 6 provides an enhanced Webmail platform for your existing mail-server via IMAP. Offer the Atmail interface to your existing users and provide more then just standard Webmail. CalDAV client included.
Atmail allows users to access IMAP Mailboxes on any server of your choice. You and your users can experience webmail via a fluid, intuitive interface that excels aesthetically and functionally; a benchmark that very few webmail clients have achieved.
—————-Recommendations, Please continue reading below—————-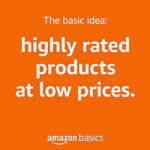 Highly rated daily-life products at low prices Shop Now
From bedding to office furniture and supplies, from kitchen accessories to health & fitness, from storage to travel bags, the amazon basics provides hundreds of daily use products at amazingly low prices with having highly rated consumers feedback. Click here to learn more >>>
Staying in touch with business or personal contacts is made easy by the groupware features of Atmail. The easy-to-use calendar events, tasks, and free-busy scheduler provide collaboration and communication around the clock, with the simplicity of a browser-based interface.
As a WebMail Client, Atmail is accessible to users via any web browser or wireless device. Requests are handled by the web-server, Apache, which runs the Atmail WebMail Client application written in PHP.
User Settings, Address Book, Calendar/Task, profiles and account information are stored in a MySQL database. In Client Mode, email delivery and storage control are retained by the SMTP and IMAP server, which is accessed by the WebMail Client of Atmail.
Webmail Client Feature List
—————-Recommendations, Please continue reading below—————-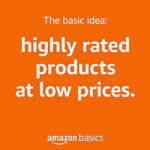 Highly rated daily-life products at low prices Shop Now
From bedding to office furniture and supplies, from kitchen accessories to health & fitness, from storage to travel bags, the amazon basics provides hundreds of daily use products at amazingly low prices with having highly rated consumers feedback. Click here to learn more >>>
Atmail Webmail Software boasts an innovative user interface, pushing the boundaries of the traditional WebMail feature-set:
Intuitive Webmail GUI
Groupware support
Enhanced Address Book
Calendar supports iCal/CalDAV
New Atmail 6 Framework
Tabbed Email Browsing
Full MIME Support
HTML templates for easy customization
Folder Management Utility
Mailbox Sorting & Searching
Multiple Languages Available