Screencasting tools are used to show other people what exactly is happening on your computer like you see in video tutorials. Screencasting tools come in handy enormously as they allow you to demonstrate a product along with all its features, let you broadcast your preferred software hack, share a how-to-do video with your friends and colleagues and so on.
To put it briefly, screencasting tool is the most suitable and better option if you want to show someone how to do something on your computer. Thanks to the technology advancements, now you can record video, audio, and do even more with these screencasting tools. See for yourself and choose a tool suiting your needs the best. Enjoy!
—————————–Recommendations; Please continue reading below——————————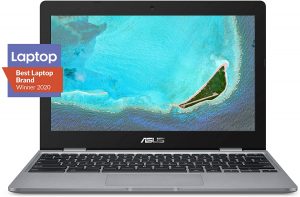 ASUS Chromebook C223 11.6″ HD Laptop Shop Now
This Asus HD Laptop is an amazon's choice for 'chrome computer laptop' is reviewed by 980+ reviewers that is available at only $249.99. It is ready for productivity and performance while being on the go or travelling, with speedy performance, robust security, and convenience for the user. This laptop has Lightweight 2.2 pound body and with thin and premium metallic finish for a sleek appearance having 11.6 inch HD 1366×768 Anti-Glare Display. The machine is powered by the Intel Celeron N3350 Processor (2M Cache, up to 2.4GHz) for fast and snappy performance including 4 GB DDR3 RAM; 32GB eMMC hard drive; No CD or DVD drive with it. Learn more about this product >>>
Screenr's web-based screen recorder makes it a breeze to create and share your screencasts around the web.
Screencast-O-Matic is the original online screen recorder for one-click recording from your browser on Windows or Mac with no install for FREE!
Capture your computer screen and audio with GoView™, then instantly share your recording online.
ISU enable people to easily Record a sequence of operations in applications.
With this tool you can record software demonstrations and tutorials.
The Krut user interface with quick buttons to start recording, take a screenshot, and change the recording area.
CamStudio is able to record all screen and audio activity on your computer and create industry-standard AVI video files and using its built-in SWF Producer can turn those AVIs into lean, mean, bandwidth-friendly Streaming Flash videos (SWFs)
—————————–Recommendations; Please continue reading below——————————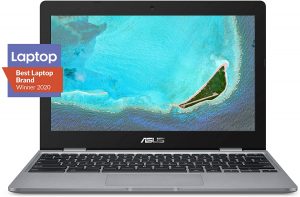 ASUS Chromebook C223 11.6″ HD Laptop Shop Now
This Asus HD Laptop is an amazon's choice for 'chrome computer laptop' is reviewed by 980+ reviewers that is available at only $249.99. It is ready for productivity and performance while being on the go or travelling, with speedy performance, robust security, and convenience for the user. This laptop has Lightweight 2.2 pound body and with thin and premium metallic finish for a sleek appearance having 11.6 inch HD 1366×768 Anti-Glare Display. The machine is powered by the Intel Celeron N3350 Processor (2M Cache, up to 2.4GHz) for fast and snappy performance including 4 GB DDR3 RAM; 32GB eMMC hard drive; No CD or DVD drive with it. Learn more about this product >>>
The always-ready program that allows you to instantly capture images and record video on your computer—then share them with anyone. Jing is a great tool for adding basic visual elements to all of your online conversations