Infographics can be defined as an emerging form of graphics which represent data and information in a very appealing and creative manner. If used wisely, it can produce deadly effect on your overall design of your web project. With infographics, you are in full control to convey knowledge and engage its viewers.
In this post, we have collected 40 attractive and informative infographics, Hope you all really like this collection and share your comments with us.
Where Are All The Fish – No more Fish in the Sea
Who Has Given the Most to Haiti
SSSMOKIN! The Global Tobacco Trade
Best selling movies are not the most pirated ones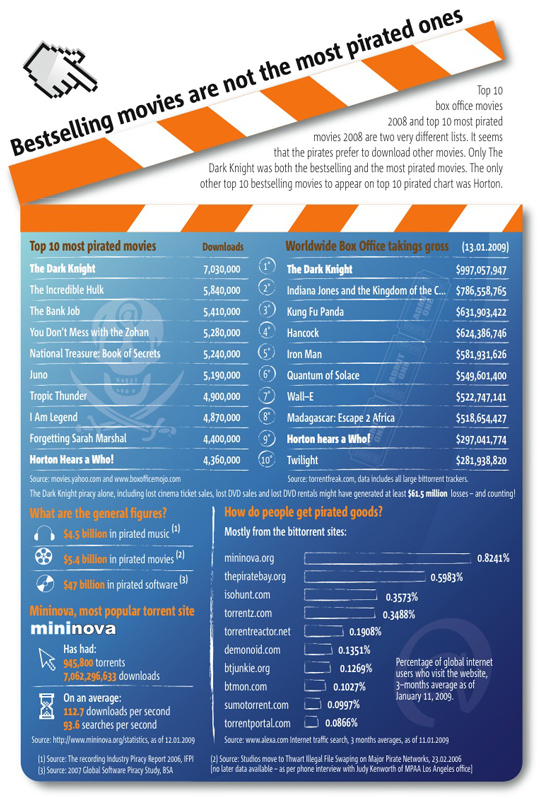 Which Governments Demand Google Remove Information
The Most Prescribed Psychiatric Drugs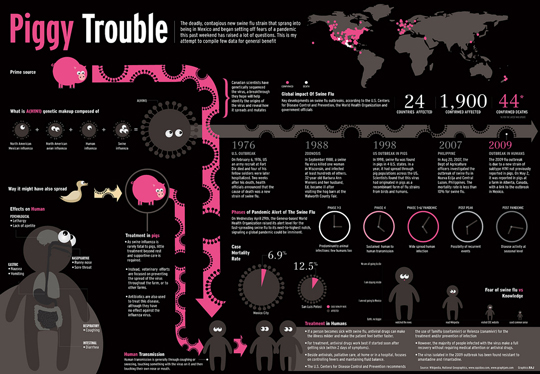 The Global Warming Infographic
On Driving: Automobile History
The Rise of Walking and Biking
Where the Stuff on the Internet Comes From
Which Countries Invest the Most in Alternative Energy?
CHOOSE YOUR WEAPON – THE GLOBAL ARMS TRADE
RED TAPE – THE GOVERNMENT GRIND
Visualizing the US and China Trade Relations
Stealing the Show – The Global Movie Biz
Facebook's 500 Million Members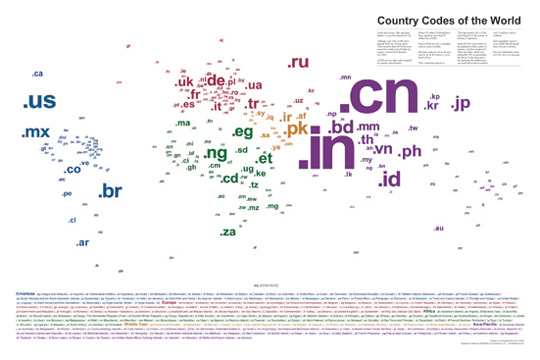 Glass Half Empty: The Coming Water Wars
The Great Pacific Garbage Patch
A Humorous Look at Infographics
Underskin: The Human Subway Map
Why do freeways come to a stop?