If you are looking for some great calendar plugins for WordPress, then stop looking any further because we are presenting 10 best WordPress calendar plugins. WordPress allows its users to integrate a lot of powerful functions to their websites while proving great convenience as well as attraction for your readers.
We thought to compile some of the best calendar plugins for WordPress. We hope that you will find these plugins useful for you. Do let us know what do you think about this compilation. Feel free to share your opinions and comments with us via comment section below.
—————————–Recommendations; Please continue reading below——————————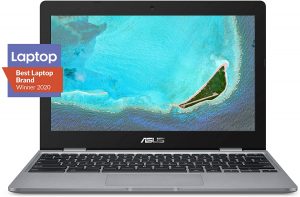 ASUS Chromebook C223 11.6″ HD Laptop Shop Now
This Asus HD Laptop is an amazon's choice for 'chrome computer laptop' is reviewed by 980+ reviewers that is available at only $249.99. It is ready for productivity and performance while being on the go or travelling, with speedy performance, robust security, and convenience for the user. This laptop has Lightweight 2.2 pound body and with thin and premium metallic finish for a sleek appearance having 11.6 inch HD 1366×768 Anti-Glare Display. The machine is powered by the Intel Celeron N3350 Processor (2M Cache, up to 2.4GHz) for fast and snappy performance including 4 GB DDR3 RAM; 32GB eMMC hard drive; No CD or DVD drive with it. Learn more about this product >>>
A calendar system with many views, upcoming events widget, color-coded categories, recurrence, and import/export of .ics feeds.
Parses Google Calendar feeds and displays the events as a calendar grid or list on a page, post or widget.
An easy-to-use community calendar and event list that allows authorized users to visually manage events into custom categories.
Accessible WordPress event calendar plugin. Show events from multiple calendars on pages, in posts, or in widgets.
This booking calendar shows when something is booked or available. Use it to show when your holiday home is available for rent, for example.
The Events Calendar is a carefully crafted, extensible plugin that lets you easily share your events. Beautiful. Solid. Awesome.
WP Calendar is an easy-to-use calendar plug-in to manage all your events with many options and a flexible usage.
A sweet, simple event calendar plugin. Create your events and show them on a simple calendar. That's it.
Booking Calendar plugin – it's ultimate booking system for online reservation and availability checking service for your site.
—————————–Recommendations; Please continue reading below——————————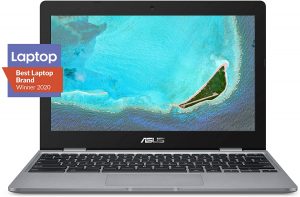 ASUS Chromebook C223 11.6″ HD Laptop Shop Now
This Asus HD Laptop is an amazon's choice for 'chrome computer laptop' is reviewed by 980+ reviewers that is available at only $249.99. It is ready for productivity and performance while being on the go or travelling, with speedy performance, robust security, and convenience for the user. This laptop has Lightweight 2.2 pound body and with thin and premium metallic finish for a sleek appearance having 11.6 inch HD 1366×768 Anti-Glare Display. The machine is powered by the Intel Celeron N3350 Processor (2M Cache, up to 2.4GHz) for fast and snappy performance including 4 GB DDR3 RAM; 32GB eMMC hard drive; No CD or DVD drive with it. Learn more about this product >>>
A calendar plugin that makes publishing, managing, and sharing events easy – A beautiful calendar that your users will love! – CalPress Calendar