With the help of Color Picker plugins and tools, you can get a color reading from any point in your browser and can rapidly change this color and paste it into another program. Or simply a color picker lets to pick a color from anywhere on your screen so that you can use the exact color in your creation. Few years back finding out the right kind of color picker was a tough job but now thanks to Javascript color picker plugins, you can easily pick colors and use them in your project.
If you are also looking for some cool color picker plugins then you have come to the right place. Here we are showcasing 10 Javascript color picker plugins. Some of them are quite simple while some are really complicated. Take a look and find out one that meets your requirements.
----------------------Recommendations; Please continue reading below----------------------
mooRainbow is a powerful Javascript color picker that allows you to visually choose and use colors as a real and useful application.
This colorPicker is a light weight all-rounder that can display and let you choose the entire color palette in HSB and RGB color modes.
JPicker – A jQuery Color Picker
jPicker is a fast, lightweight jQuery plugin for including an advanced color picker in your web projects. It has been painstakenly ported from John Dyers' awesome work on his picker using the Prototype framework.
A simple component to select color in the same way you select color in Adobe Photoshop
The jQuery plugin for color editing on your website.
This color picker is a very slick and extraordinarily useful tool.
No flash, images, external libraries, CSS or 1px divs. Only 4.3KB minified.
PhotoShop-like JavaScript Color Picker.
Farbtastic is a jQuery plug-in that can add one or more color picker widgets into a page through JavaScript. Each widget is then linked to an existing element (e.g. a text field) and will update the element's value when a color is selected.
—————————–Recommendations; Please continue reading below——————————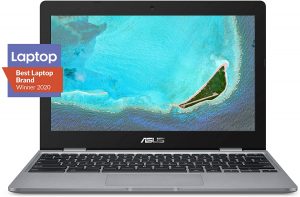 ASUS Chromebook C223 11.6″ HD Laptop Shop Now
This Asus HD Laptop is an amazon's choice for 'chrome computer laptop' is reviewed by 980+ reviewers that is available at only $249.99. It is ready for productivity and performance while being on the go or travelling, with speedy performance, robust security, and convenience for the user. This laptop has Lightweight 2.2 pound body and with thin and premium metallic finish for a sleek appearance having 11.6 inch HD 1366×768 Anti-Glare Display. The machine is powered by the Intel Celeron N3350 Processor (2M Cache, up to 2.4GHz) for fast and snappy performance including 4 GB DDR3 RAM; 32GB eMMC hard drive; No CD or DVD drive with it. Learn more about this product >>>
jQuery Simple Color is a very simple color-picker plugin that displays a square grid of selectable colors.