Freebies
Payment form is the most integral part of any website or online business because it allows the potential customers to pay for your services or goods, therefore, it is very important to design a payment form that is simple, easy yet completely functional so that your potential clients do not have to face in difficulty while filling up the form. An easy to use payment form can also ensure more sale conversion because it gives the users an easy way to pay for the goods and services they would like to have.
Keeping this in mind, we thought to compile some free to use payment form PSD files for your download so that you do not have to design them from scratch. Enjoy!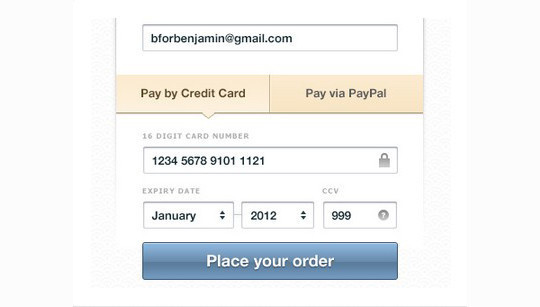 Semi-Transparent "Payment Methods"
Here we are showcasing 20 beautiful and fresh icon sets that you can use for free. Icons are the basic design element that is needed in every app or website design at different levels. Finding out free and high quality icon sets is the best thing for the designers. Many designers spend considerable time in finding out free and fresh icon sets that they can use for their designs.
Below, we have also top notch quality icons sets that you can use for free on any project. Come and check out these colorful and cute icons that will surely please your everyday usage. To wrap it up, they are all free to download, so dig in. come, take a peek, and choose your pick. Enjoy!!!
Colourful 5 O'Clock Shadows Icons with PSD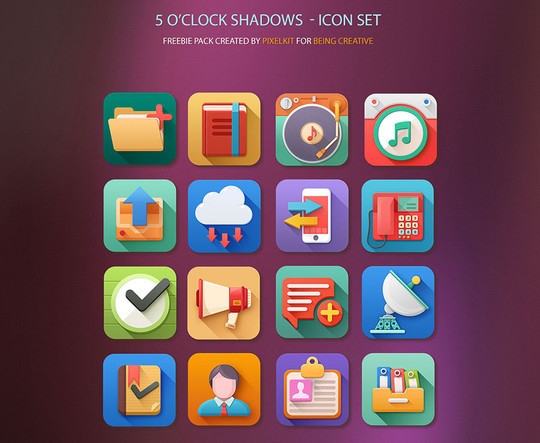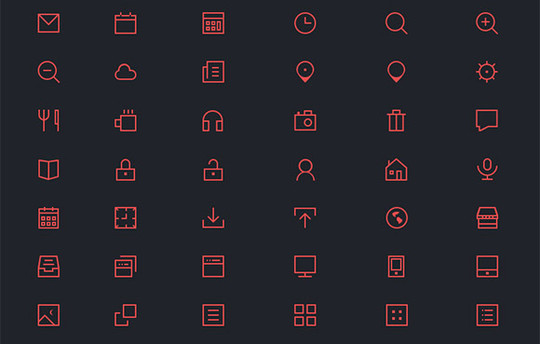 Social Ice-Cream Sandwich Icons with PSD
Font plays a vital role in the success of any design. There are abundant types of fonts and they all are beautiful in their own way, but they are not meant for each and every design. Each and every font is suitable for certain type of project and therefore, choosing the right font for the right project always impart the feel they wish to contribute. Here, we are showcasing 10 high quality ribbon fonts for you. These fonts will be suitable for celebration themes and to add a classic touch to your design.
Here is the full collection after the jump. We hope that you will find these ribbon fonts useful for you. Do tell us what you have to say about this collection. Your comments are always welcome.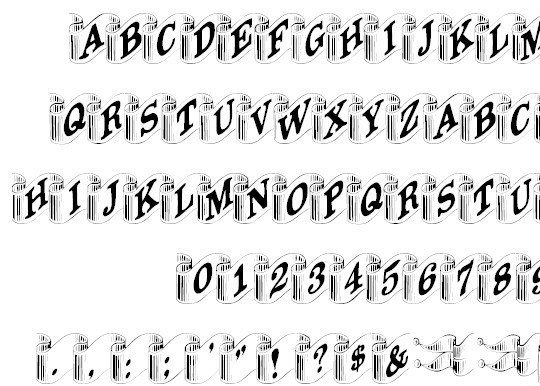 Here, you will find 50 useful and free to download flat user interface (UI) kits that can boost your designs. These UI kits will help you get started with your UI design project in no time. The time has gone when people used flashy illustrations, extraneous textures and drop down shadows in web designs. Now, the trend has changed, now people want more user-centric web design style.
These UI kits will be of great assistance for the beginners and also for the professionals as they can save their loads of time. These kits usually come in PSD file formats, patterns and a lot of user interface elements. Do let us know what you think about this compilation. You can also share your opinions via comment section below. Your comments are always welcome.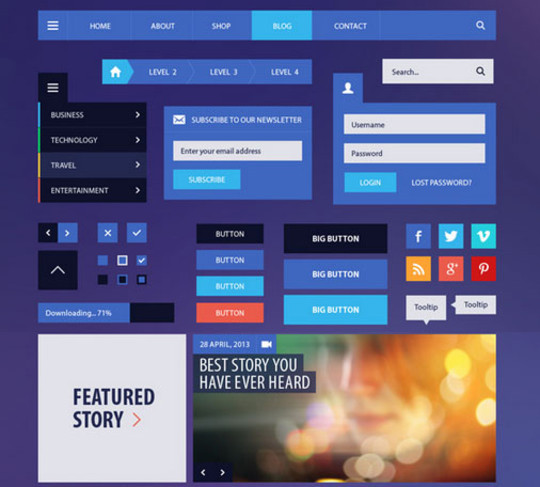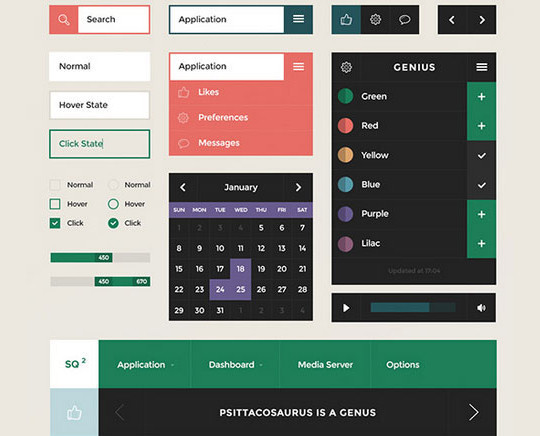 Simple UI Kit with Flat Colors
Behance Style Flat Ui Kit Free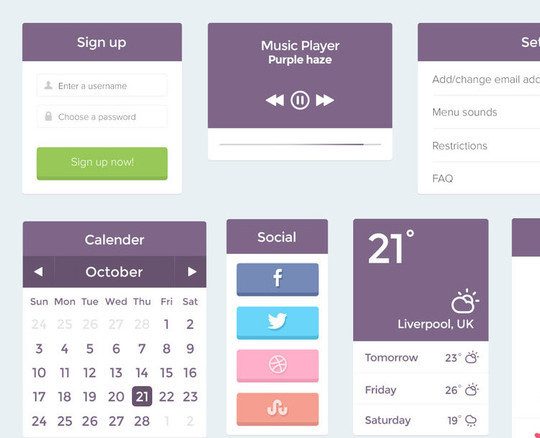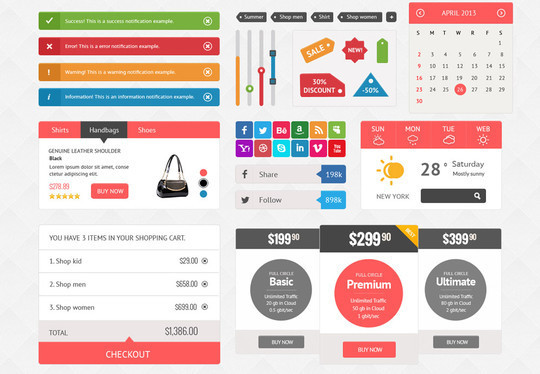 RED UI – User Interface Design Kit PSD
We have previously presented many collections of PSD mockup designs, and this time around, we have also come up with some free mockup designs in PSD format but this time these designs are for MacBook. These mockup designs will be handy for e your new design projects. We all admit that Apple has a huge impact on designers all over the world as they always came up with extraordinary and revolutionary products. This is the reason why designers seek Apple products for inspiration. This is because Apple products designs have been created with an effective use of essential key concepts of product design, therefore, they come up so well.
Here is the full collection after the jump. We hope that this collection proves to be the best for you and provide you all those elements which you require to get started with your new design. Enjoy!
Macbook Air – Fully Scalable PSD
In this round up, we are showcasing a list of 8 most essential Mac apps for the designers. This list is especially intended for those designers who are switching from Windows or using a Mac for the first time. However, experienced Mac users will also find these apps very useful. Development of different types of apps has made developers' lives easier.
So, browse through this collection and try exploring these apps and choose which one you would opt for. Do let us know what you think about this compilation. Your comments are always more than welcome. Enjoy!
Imagine is practical writing at its best. A simple, clean, readable layout and all you'd ever expect from a simple text editor, but so much more. You no longer need TextEdit, or Word. Imagine can do it all for you, in a faster, more beautiful package.
HandBrake is a tool for converting video from nearly any format to a selection of modern, widely supported codecs.
Alfred saves you time when you search for files online or on your Mac. Be more productive with hotkeys, keywords and file actions at your fingertips.
Anxiety is a super-lightweight To-do list application for Mac OS X Leopard that synchronizes with iCal and Mail. Its aim is to provide a streamlined, easily accessible interface to add and check off your tasks, while remaining poised to melt into the background at a moments notice.
Adium is a free instant messaging application for Mac OS X that can connect to AIM, MSN, XMPP (Jabber), Yahoo, and more.
Inkscape is a professional vector graphics editor for Windows, Mac OS X and Linux. It's free and open source.
Inkscape is a professional vector graphics editor for Windows, Mac OS X and Linux. It's free and open source.
Here, we have put together a collection of some useful Photoshop scribble and doodle brushes for you. You can download them and simplify your work process. Resources such as Photoshop brushes are meant to expedite your work flow by allowing you carry out certain actions quickly thus helping you to improve your productivity as well. For today's collection, we have chosen scribble and doodle brushes and these brushes are so interesting and useful that even if you are not into scribbling and doodling art, you must check them out. You can use these brush sets for fun and spark your creativity as well.
Without any further ado, we want to present this interesting and appealing compilation of some Photoshop scribble and doodle brushes for you. These brushes can be downloaded for free and can easily be integrated with Photoshop for instant use. Feel free to share your opinions with us via comment section below.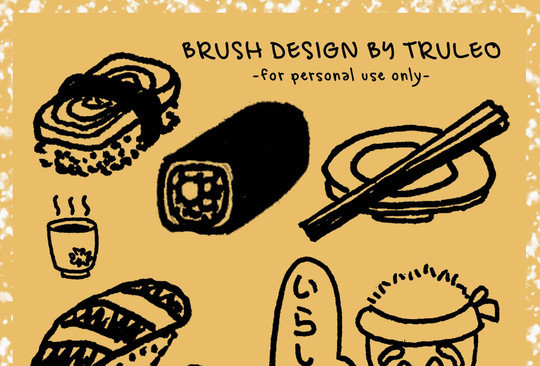 Free Paisley doodle photoshop brushes
Cute,Sweet,Girly Girl Love Doodle Brushes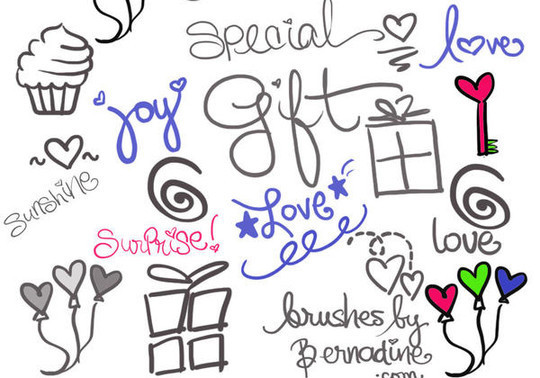 In this collection, we are showcasing 20 fresh and wonderful free vector backgrounds for you that you can download and use for free of cost. This collection will help you in your next projects of website designing. As we all know very well that nowadays vector backgrounds are used quite extensively in websites, in print designs as well as wallpapers and etc.
You can also download these vector backgrounds in EPS or AI format; and can easily modify these vector backgrounds to fulfill your needs. Do have a look at these vector backgrounds and do not forget to share your comments with us. We hope that you will like this collection. Enjoy!
Beautiful Floral Vector Background
Geometric Colorful Abstract Background Vector
Watercolor Floral Background Vector Illustration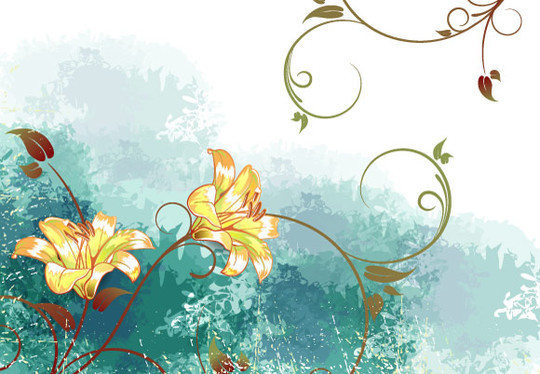 Free Abstract Vector Background
Colorful Abstract Vector Background
Abstract Dotted Vector Background
Emerald Diamond Pattern Vector
Colorful Retro Background Vector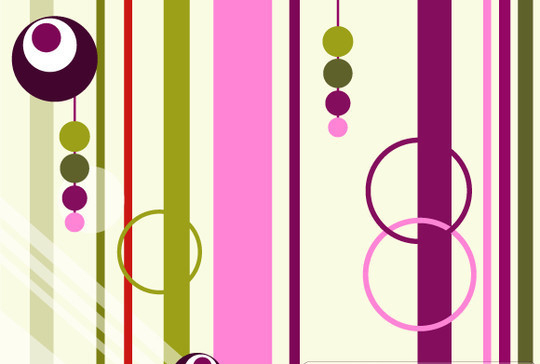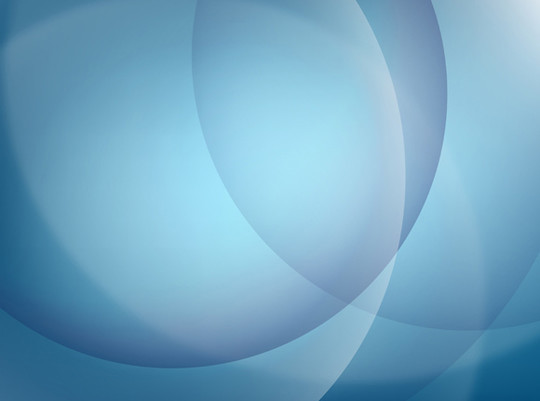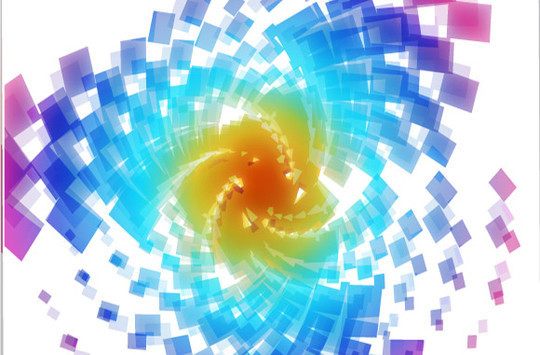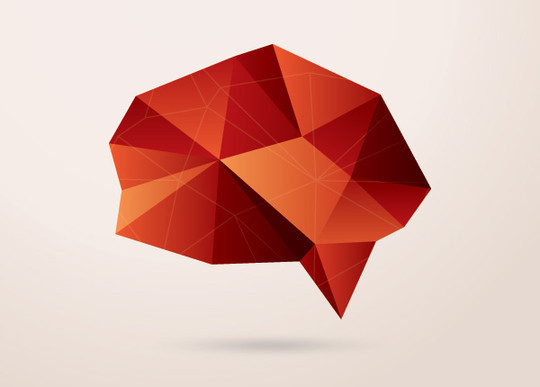 Here is an inspirational collection of 45 fresh icons for our designers who are in search of high quality and free icon sets. Icons are the most important design element for the designers that are used in almost all web related projects. Having a good collection of high quality icon set is like a real godsend for the web designers. This is the main reason why many designers spend so much of their time to search for the high quality and fresh icon sets.
Below, you will find 45 fresh and free to use icon sets for the designers. Though, these icons are presented for your inspiration but you can also download free icons and use them in your work but make sure you read the terms and conditions before.
A Gorgeous Flat-Styled Icon Set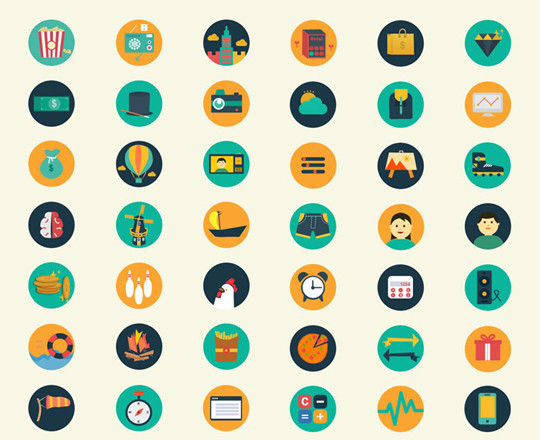 The Social Media Badges Icon Set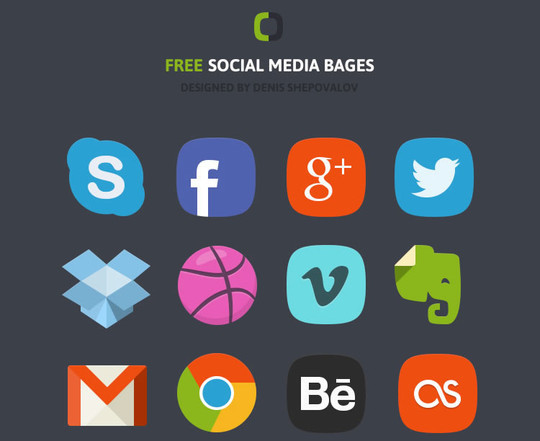 Stripes & Co – A Line-Styled Icon Set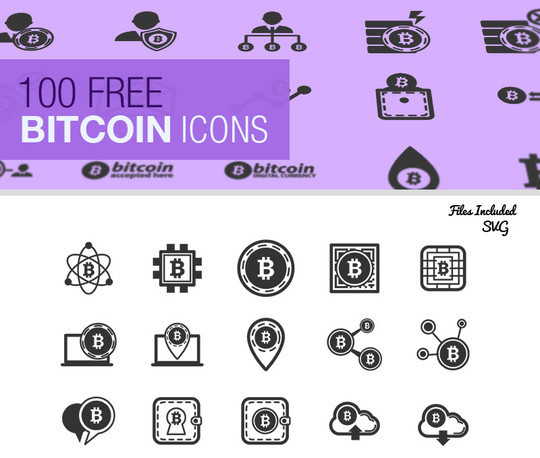 Free Illustrative Vector Icons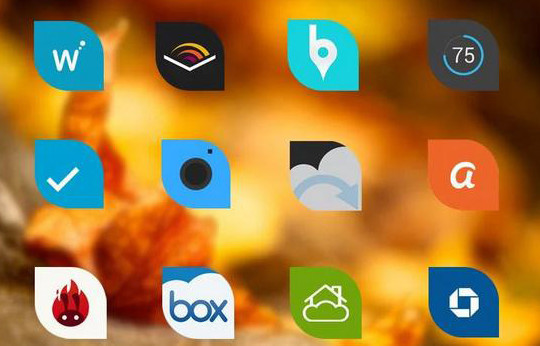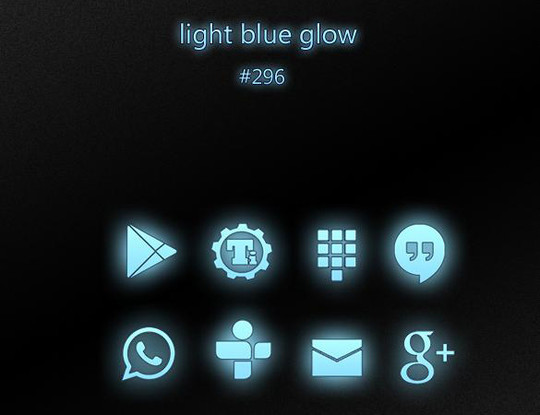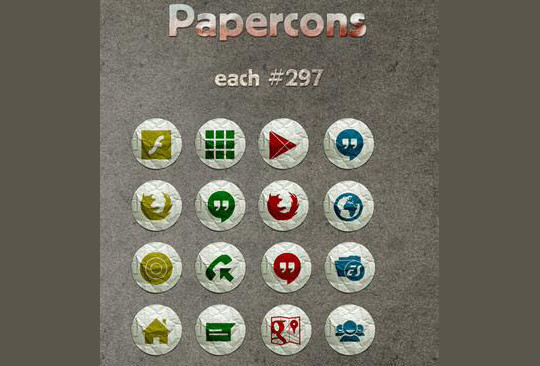 Wood Textured Social Media Icons
Typography is an integral part of any design, be it a web design or a print design. Right selection of fonts can create huge difference and can make your design look outstanding and visually more appealing. Therefore, one should spend time to select right fonts for his designs.
Here we are presenting 15 free to use and very popular Sans-Serif fonts. Sans is French word that means 'without' while Serif font is a typeface that has extensions at the end of the strokes. This means Sans-Serif fonts are those that do not have extensions at the end of the strokes. Here is the complete list, Enjoy!