Coupons, loyalty cards, special offers, are all ways to earn discounts and benefits at various stores. Experienced (and wise) shoppers never miss an opportunity that enables them to get a discount. These offers (particularly loyalty cards) can be especially helpful when shoppers buy from the same store regularly; discounts on each purchase can combine to form a huge amount of savings.
Of course to carry discount cards and loyalty cards of each store we purchase from can be a little difficult – there is only a certain limit to things we can carry in our wallet. If you are an iPhone user, however, you can use an application to save your discount/loyalty cards and carry all of them in your iPhone. CardKing is exactly such an application.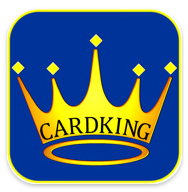 CardKing is a free iPhone application sized at 4.4MB. Its basic function is to let users store their coupons and such in their iPhone. Stores can then scan the barcode of these coupons off the customer's iPhone and let them avail that particular offer.
This feature lets us conveniently carry our loyalty cards wherever we go without sacrificing any wallet-space.
CardKing has over 32 categories including Airlines, Hotels, Car Rental, Drug Stores, Grocery, Health Clubs, Insurance Cards, Libraries, Restaurants, Student ID's, Union Cards and even Employee ID #'s, including ALL major and most regional merchants such as A&P, American Airlines, Best Buy, Blockbuster, CVS, PetSmart, LA Fitness, from Stanford University to University of Miami, Bank of America to Library of Congress.
Any smart shopper who is an iPhone will take advantage of CardKing's service and download the application right away.
When you have used CardKing, use the comments to let me how your experience with it went.