There are many Firefox add-ons out there for designers and developers, but getting by good ones (which works with Firefox 4) is not that easy. That is why I am sharing Top Ten Of The Best Add-ons That Can Rock Your Firefox 4. Read each entry in the list and see which one suits your needs best.
You are welcome if you want to share more Firefox 4 add-ons that our readers/viewers may like. Do you want to be the first one to know the latest happenings at SmashingApps.com, just subscribe to our rss feed and you can follow us on twitter and follow us on Digg as well to get updated.
—————-Recommendations, Please continue reading below—————-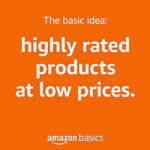 Highly rated daily-life products at low prices Shop Now
From bedding to office furniture and supplies, from kitchen accessories to health & fitness, from storage to travel bags, the amazon basics provides hundreds of daily use products at amazingly low prices with having highly rated consumers feedback. Click here to learn more >>>
KwiClick delivers search results from your favorite services directly to you, so there is no need to open new tabs or go back and forth between pages. KwiClick helps you complete tasks more efficiently.
You can capture the whole page or any portion, annotate it with rectangles, circles, arrows, lines and text, blur sensitive info and it has one-click upload feature to share.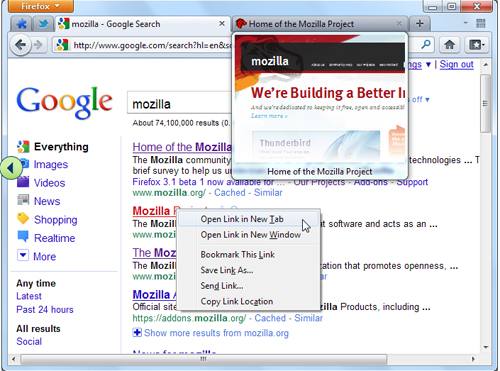 Tab Scope shows a popup on tabs and enables you to preview and navigate tab contents through popup. It's major features are real-time preview of tab contents, navigate (Back/Forward/Reload/Stop) through popup, scroll pages or frames in preview with mouse wheel, click links or buttons directly in preview, automatically show preview for tabs opened in background.
Apture Highlights is a free tool, built from the ground up to let you take the power of Google search, and the richness YouTube, Flickr, Twitter, and Wikipedia with you to any site. Just highlight a phrase on any site to reveal the web's best content without ever leaving the page. It's fast, powerful, and fun to use.
You can sSearch via your addressbar with shortcuts – e.g. simply enter g searchword to search with Google (instant results appear as you type!), g » Google (or try "i" or "m"), e » eBay, a » Amazon, y » Youtube, w » Wikipedia, c » Calculator, f » Weather.
It's a free browser add-on that shows a floating panel with the full size of a thumbnail when hovering over an image or thumbnail from the sites like Twitter, Facebook, MySpace, Amazon, Picasa, Flickr, LinkedIn, Hi5, Twitpic, deviantART, PhotoBucket, Tagged, Last.fm, Wikipedia, YouTube, DailyMile, IMDb, Imgur, Photosight.ru, Google Images and few more.
This was created to allow easy tab switching in full screen mode and in Firefox 4 with tabs all the way at top. You can switch, close, undo close, jump, new, duplicate, and zoom tab control all through just your left, right, and scroll mouse buttons.
FoxySpider is your personal web crawler. It can crawl into a given web site and retrieve what you really want (video clips, images, music files, etc.). FoxySpider displays the located items in a well-structured thumbnail gallery for ease of use.
QuickFox Notes is a multi-tab note taking add-on for Firefox that uses the integrated bookmarks system or a single sqlite database to store notes. Therefore, if you already have either a bookmarks synchronization add-on (e.g: XMarks) or a file synchronization software (e.g: Dropbox, SugarSync, Syncplicity), your notes will be synchronized automatically.
—————————–Recommendations; Please continue reading below——————————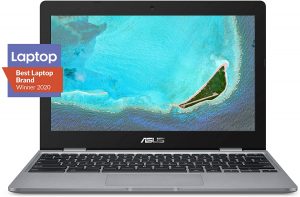 ASUS Chromebook C223 11.6″ HD Laptop Shop Now
This Asus HD Laptop is an amazon's choice for 'chrome computer laptop' is reviewed by 980+ reviewers that is available at only $249.99. It is ready for productivity and performance while being on the go or travelling, with speedy performance, robust security, and convenience for the user. This laptop has Lightweight 2.2 pound body and with thin and premium metallic finish for a sleek appearance having 11.6 inch HD 1366×768 Anti-Glare Display. The machine is powered by the Intel Celeron N3350 Processor (2M Cache, up to 2.4GHz) for fast and snappy performance including 4 GB DDR3 RAM; 32GB eMMC hard drive; No CD or DVD drive with it. Learn more about this product >>>
Drag & DropZones is a brand new and innovative way to search the internet. Extending the Firefox Search Engine manager window, you simply drag a Search Engine onto 1 (or more) DropZones to link them. Once you are all set up, you can just drag some text or a link on any website to activate the Drag & DropZones. A stylish transparent grid (in the color of your choice) with all your Search Engines will be displayed over the site you where viewing, and the DropZone you are currently hovering above will be highlighted. Just Drop the text on any of the DropZones and your search will be performed the way you where used to.