Today's cellphones are mini-diaries in which we store all our information. The smartphones of we use are feature rich and allow us to store text, pictures, videos, and anything we can save electronically. This is why losing a phone is not only a matter of losing our financial investment, but also of losing our personal data.
Phone owners therefore, should know what steps can be taken to help them in the event of a lost phone. Here are 5 web services that help users relocate their phones or at least protect their data in case of phone loss or theft.
You are welcome if you want to share more software that help to secure and locate lost cell phones that our readers/viewers may like. Do you want to be the first one to know the latest happenings at  smashingApps.com just subscribe to our rss feed and you can follow us on twitter , follow us on Google Buzz and do not forget to become our fan on facebook as well.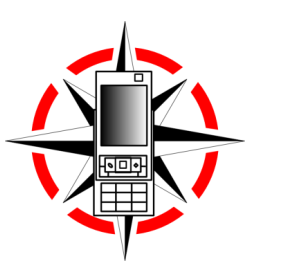 Phonelocator is a web service for Nokia S60 phones. After creating a free account and getting the application from the OVI store, phone owners can use the website to view the location of their phone as well as a trail of where it has been. Phonelocator has advanced features like "Intelligent Update" that reduces the amount of data sent by the application and "Battery Saver" that turns off the GPS when the phone is stationary or the GPS signal is too weak. Phonelocator can be run in the background and started when your phone is booted.
Phone Guardian is another cautionary tool users will find helpful. It supports Series 60 v3 Symbian smartphones. When you lose your cellphone, you can use Phone Guardian to remotely secure and auto lock your phone by sending a lock SMS. In the locked state the phone cannot be used nor can the Phone Guardian software be uninstalled. Unlocking can only be done by sending the password to the phone via an SMS. The software also automatically sends a secure SMS to the owner; this SMS has information on the phone's location.
iTag is an application for smartphones running Android. Once the application is installed on the handset, users can log into their iTag account online and remotely view their cellphone's location, make it ring from the website, lock the keys, back up their data, and delete the information on the phone.
Mobile Defense is in its public beta and another security application for Android phones. Its interface is a lot better than other security applications and it provides the standard features (remotely viewing your phone's location and remotely controlling it) to users. An additional feature is that it detects if a new SIM card has been entered in the phone; in the event that this happens, the user is sent an email notification.
Lookout is a free application compatible with all major mobile operating systems. In addition to the remote location and remote controlling features, the application also has built-in antivirus and firewall tools that protect it against malware.