Wondering how to have fun with your iPhone? One obvious way is to play games on it. And here we are listing down Top 10 Evergreen iPhone Apps To Kill Your Boredom. Read on my list of top 10 free iPhone apps for your entertainment. Try them all out – they're free!
You are welcome to share if you want to share more iPhone Games that our readers/viewers may like. Do you want to be the first one to know the latest happenings at SmashingApps.com just subscribe to our rss feed and you can follow us on twitter as well.
Namco's world famous arcade game, PAC-MAN, returns. Remember all the hours spent munching on the dots? Relive this classic! Chomp a Power Pellet to momentarily turn the ghosts blue. When they're blue you can eat them for bonus points. Gobble up the fruit for extra bonus points.
Now you can play Tic Tac Toe on your iPhone or iPod Touch for free. Tic Tac Toe Free is the first full-featured, free Tic-Tac-Toe game for the iPhone and iPod Touch.
Klondike solitaire is the most popular solitaire card game in the world. The goal is to place all the cards in each suit in stacks of ascending rank.
The original Bubble popping app for the iPhone/Touch! Strangely addictive and fun game where you pop the virtual bubbles as fast as you can.
Have you been searching for a free checkers application for your iPhone or iPod Touch? If so, look no further, Checkers Free is the premier free checkers application for the iPhone and iPod Touch.
You can play SCRABBLE on your iPhone or iPod Touch for free. It allows you to play up to 25 games against friends via Facebook + 25 more games against random opponents.
3D Pool Master was very well received hitting #1 is many countries and now over passed 1M downloads world wide.
Line Up is a fun color matching game. Click on blocks of 3 or more of the same color, as quickly as you can, before they overflow the board. Get ready for a new challenge each time you play Line Up.
Have you ever been bored at work, crumpled up a piece of paper and counted how many times you can make it in a small trash can? This game is oddly satisfying . . . much like tossing a real ball of crumpled paper into a metal trash basket. So realistic, you will think you are stuck in an office killing time.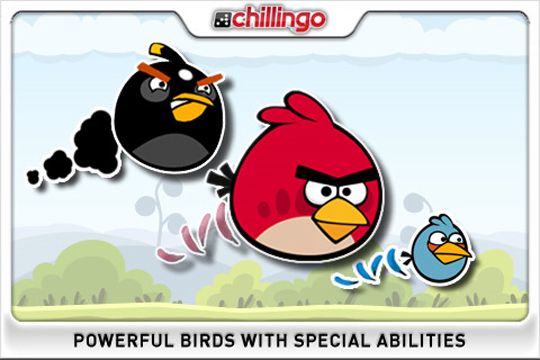 Angry Birds Lite features hours of gameplay, challenging physics-based castle demolition, and lots of replay value. Each of the 12 levels requires logic, skill, and brute force to crush the enemy.