Online shopping websites always have the shopping cart option for their visitors and shoppers. Normally osCommerce is the tool used by developers to form the shopping cart. But now a much better option is available – TomatoCart.
While osCommerce is a highly popular ecommerce solution, it is quite time consuming due to lack code-graphics separation and graphic template system. TomatoCart is a new generation of open source shopping cart solution developed by Elootec Technology.
—————-Recommendations, Please continue reading below—————-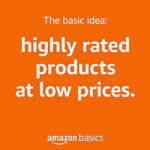 Highly rated daily-life products at low prices Shop Now
From bedding to office furniture and supplies, from kitchen accessories to health & fitness, from storage to travel bags, the amazon basics provides hundreds of daily use products at amazingly low prices with having highly rated consumers feedback. Click here to learn more >>>
The service is currently free and will remain so in the future. ExtJS is the framework used by TomatoCart. It also provides users with multi-window environments so that they simultaneously work on several modules. If you are already working on osCommerce, you can use TomatoCart Migration Tool to import osCommerce data of Languages, Categories, Products, to name a few.

Some of the highlights of TomatoCart include:
RIA based Administration Panel: The Desktop and Mutiwindow environment, as known to all, is efficient.
Search Engine Optimization: Rich keyword URLs are generated for products, reviews, just to name a few.
Web Analytics (Piwik): Piwik is integrated into Dashboard to generate detailed reports about visitors to stores.
Lightweight Framework: TomatoCart, high-performance is not picky of servers. It will do even on php5.1.6.
Content Management System: Articles, FAQs, Slide images are fully under your control.
Email System: You can manage your online store while handling emails.
----------------------Recommendations; Please continue reading below----------------------
If you are interested in this new shopping cart solution, check it out TomatoCart. A guide on how to use TomatoCart can be gotten here.