A beautifully designed icon is the perfect way to represent your product or service, and they always come in handy whether you want to place them on your blog or want to represent yourself in an outstanding manner. A comprehensively designed icon can provide your user with the memorable metaphors and illustrations, even sometimes users only remember the icon they saw on the website.
Here we have compiled a list of some outstanding and beautifully designed FREE and FRESH 50 Sets of Social Media Icons such as digg icons, stumbleupon icons, reddit icons, twitter, RSS feed icon, facebook icons and more, so that you can use them on your blog and website. You can also use them in corporate designs as well, Kindly feel free to share your comments with us.
You are welcome if you want to share more free social icon sets that our readers/viewers may like. Do you want to be the first one to know the latest happenings at SmashingApps.com just subscribe to our rss feed and you can follow us on twitter and do not forget to become our fan on facebook as well. Click on the images to go from where the images has been taken.
The icons are designed in 32px and 16px vector format. With the vector format, you can scale the icon to any size to fit with your design or use it in high quality print materials.
Here is a new free social icons vector set, which consists of 16 popular icons, available in both vector and PNG (64×64 pixels) format. Free for any use
Free and Exclusive Icons: Brown Social Icon Pack
In the pack, you will find 12 glossy polished icons in different size variations: 32×32px, 64×64px and 128×128px for maximum flexibility. All files are .PNG format and are mainly brown-colored especially for all you brown fanatic bloggers that like to share posts over the social networks nowadays.
Free Social Network Icons from IconShock
Included icons are for following services. Digg, StumbleUpon, Facebook, Twitter and Delicious.
Another high quality free Twitter icon set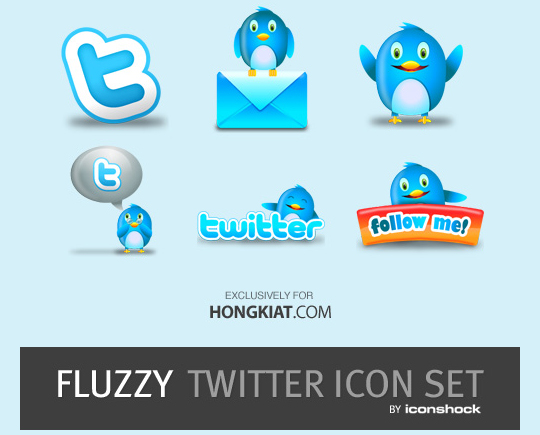 There are 10 colorful, spacious and unstoppable social trucks at a whopping 512×512 px resolution for you

inFocus Simple White Social Media Icons
Free Grass Textured Social Bookmarking Icon Set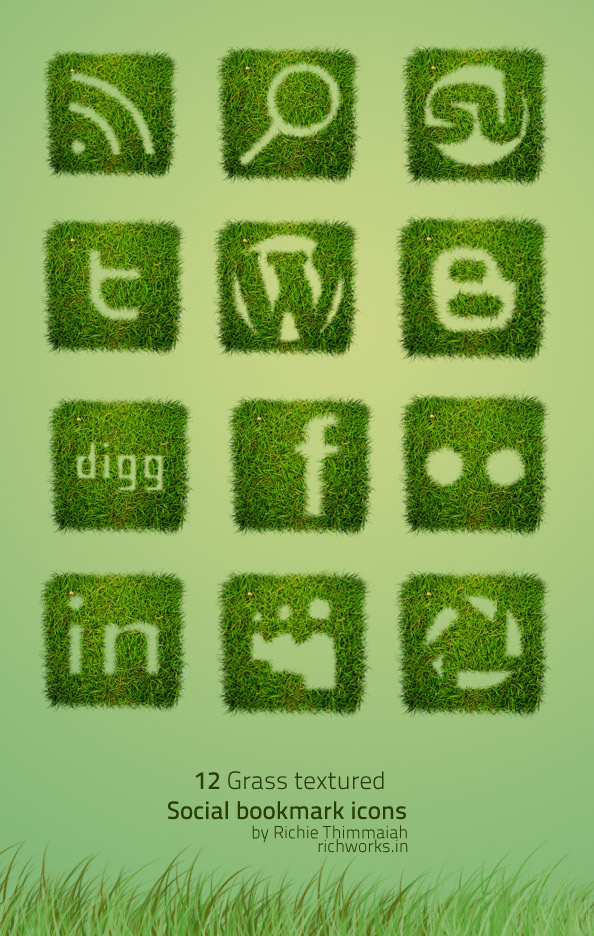 Circular Social Media Icons Repack
There are 10 colorful, spacious and unstoppable social trucks at a whopping 512×512 px resolution for you

inFocus Simple White Social Media Icons
These Iconshock icon set comes in 6 different sizes: 12×12, 16×16, 24×24, 128×128, 256×256 and 512×512 covering social various social network logos like Blogger, Delicious, Facebook, Flickr, Linked-in, Reddit, RSS feed, Stumble Upon, Technorati and Twitter.
Four social icons for Facebook, RSS, StumbleUpon and Twitter available as 128×128, 64×64 and 48×48 PNGs.
Free Furry Cushions Social Icons Set
A Free Sophisticated Premium Peel Over Icon Set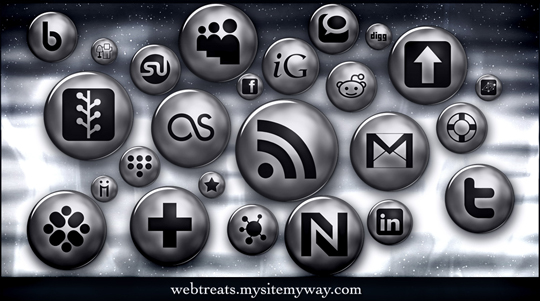 New & Free Social Media Icon Set For Your Blog
This high quality, hand made, icon pack is full with 20 Extreme Grunge Social Media Garments. Each icon is in .png format with transparent backgrounds, sized at 256×256px. Icons are free for commercial and personal use.
Free Set of 25 Icons from TurboMilk
This set of 25 web icons in 3 sizes was created by Eugene Artsebasov and the illustrious Turbomilk team!
Featuring the PNG goodness you've come to love in 3 sizes: small (48 px), pint (64 px) and pitcher (128px).
This set contains 20 200px x 200px PNG files that you can easily resize and edit for your website design.
Social Cubes – Exclusive Vectortuts+ Free Pack
If you're looking for high-quality social icons for your next web project, then check out these icons. This set of 18 high quality freebies is available to download today! Enjoy!
Free Social Media Icon Set: Chrome
This set includes 19 social networks along with a standard RSS icon in PNG format.
108 Glowing Neon Social Media Icons, 512px * 512px Free for personal and commercial use
This icon set consists of 12 social icons, in PNG and EPS format as well.
Free Set of Social Media Icons
In this set, you will find 23 different icons that is perfect for content-centered websites such as blogs, news sites, etc. You will find PNG, ICO, and BMP file formats of various sizes (up to 512×512px) for ultimate flexibility and usability.
Available in two durable materials, PNG and EPS, at the comfortable size of 128×128 pixels.
A brand new set that consists of 20 3D icons in PNG format (64×64 & 128×128pixels).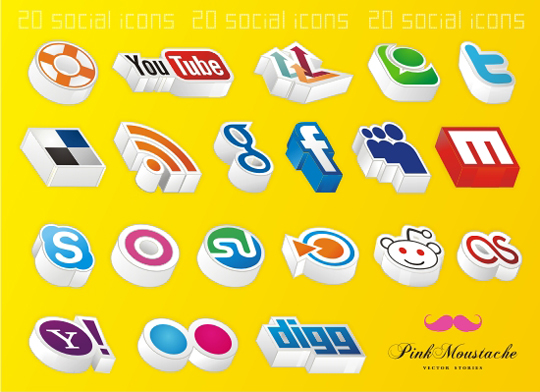 Here's another social icon set from webtoolkit4.me. This time the theme is wood. The set consists of 11 icons in PNG format (64 x 64). It's free for both personal and commercial projects.
New free social icons sticker set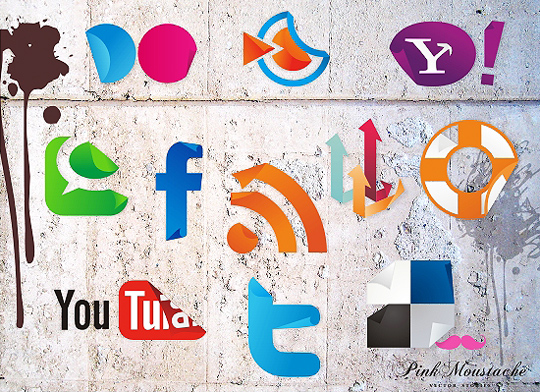 81 Pixel perfect Social Media Icons
108 Black Inlay on Steel Social Media Icons
Location: Free Social Media Icon Set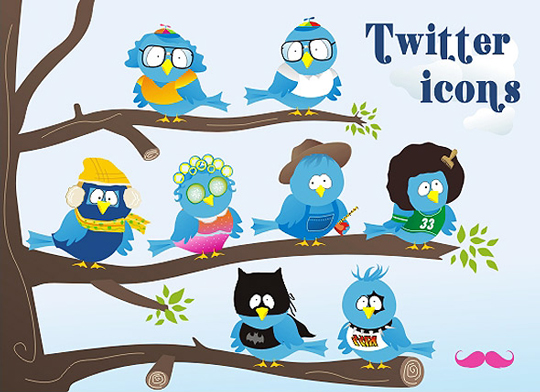 Free Set of Social Media Icons – Rivet Social