Stripemania is a simple and free web 2.0 tool to create seamless diagonal stripes for your designs. You are able to choose the size of the stripes and the spacing between those. You can even add color gradient effect for all of your stripes.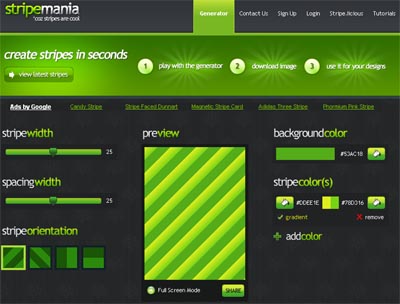 Feel free to play with it. You are allowed to use the created image for whatever you would like to.You can also view the latest created stripes. Check CSS background tutorials given in the website.
You Might be Interested to Checkout These!