Facebook, Twitter, Skype, and various other things on your computer distract you from important tasks that you turned on your computer for. When it comes to writing these distractions can be very problematic since writing requires your full attention. Normally writers distance themselves from all distractions just to be able to focus completely on their writing. Thankfully there are computer tools that let you do the same on your computer.
Check out our list of 6 very useful tools that let you write on your computer in a distraction-free environment. The list is a collection of web tools and desktop apps. Pick the one that suits you best.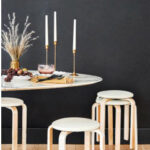 —————Recommendations; Please continue reading below————— Space-saving Furniture Shop Now
If you want to maximise space in your home, office or home-office with flexible furniture that collapses, folds, and stacks to fit every room, you can click here to see the wide range of space-saving furniture. Click here to learn more >>>
Darkcopy is a free to use web service that lets you type green text on a black background. You can setup the canvas to full screen and then your browser to full screen. This way the only thing your monitor will display is the black background with your typed green text on it. You can save your text by downloading it as a simple text (TXT) file.
FocusWriter is a desktop application that comes in different versions for Windows, Mac, and Linux. This desktop app lets you setup a black background and green text combination much like Darkcopy. Additionally it can set a transparent writing screen with a custom background. You can start using whichever writing canvas you prefer.
QuiteWrite is a distraction-free online tool that offers options to actually use your writing in addition to saving it. While writing new pieces you are able to title them, revise them, and even publish them on your WordPress blog. This service is very helpful for people who blog their writings.
Write Space is a free to use browser extension for Google Chrome that provides you with a distraction-free writing environment. The extension lets you write in white on a black background. By setting the browser tab to full screen you can eliminate the distractions from other windows. A complete count for words, lines, and characters is shown below your text. The text is automatically saved and present on the canvas on your subsequent visits to the writing canvas.
Koi-Writer is another distraction-free online tool. Unlike other online tools in this list, Koi offers numerous formatting options along with different heading fonts, font styles, and bullets. It also offers different backgrounds for your text. You can save separate versions of your text and find them available on your subsequent visits to the site.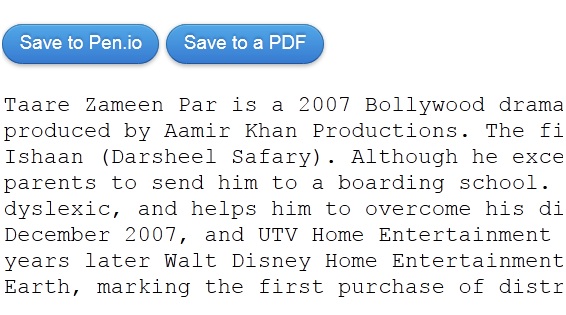 —————————–Recommendations; Please continue reading below——————————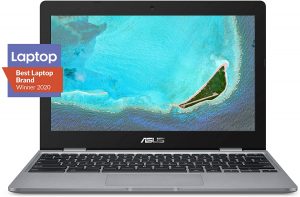 ASUS Chromebook C223 11.6″ HD Laptop Shop Now
This Asus HD Laptop is an amazon's choice for 'chrome computer laptop' is reviewed by 980+ reviewers that is available at only $249.99. It is ready for productivity and performance while being on the go or travelling, with speedy performance, robust security, and convenience for the user. This laptop has Lightweight 2.2 pound body and with thin and premium metallic finish for a sleek appearance having 11.6 inch HD 1366×768 Anti-Glare Display. The machine is powered by the Intel Celeron N3350 Processor (2M Cache, up to 2.4GHz) for fast and snappy performance including 4 GB DDR3 RAM; 32GB eMMC hard drive; No CD or DVD drive with it. Learn more about this product >>>
PenZen is a web application that can be used as a distraction-free writer and an online note-taking application. You can start writing on a white background that can be set to full screen to eliminate distractions. The text can be downloaded in a PDF file. Alternatively you can save the text online and obtain viewing URL and an editing URL along with a password.