There are many web apps out there, but getting by free and good ones is not that easy. That is why I am sharing The Seven Excellent Business Tools You Might Not Know About But Should. Read each entry in the list and see which tool suits your needs best.
You are welcome if you want to share more business tools that our readers/viewers may like. Do you want to be the first one to know the latest happenings at  SmashingApps.com, just subscribe to our rss feed and you can follow us on twitter and follow us on Digg as well to get updated.
Managing your business was never this easy. All of your contacts, clients, vendors and leads are bundled together in a simple, easy to use interface. It also maximizes the potential of your business by tracking the full life cycle of your marketing activities. Ultimately, you can get the inside scoop on how your business operates. Every report you ever needed, now available at your fingertips, easily created and viewed using an intuitive interface with built in templates.
Groupion combines a multitude of Groupware, CRM and ERP in one modular platform, which make it the perfect platform to design and automate various business processes. Businesses have a lot of different requirements, ranging from standard applications, such as e-mail and shared calendar, to complex billing processes and this tool unites this broad set of features in one sophisticated and user-friendly platform.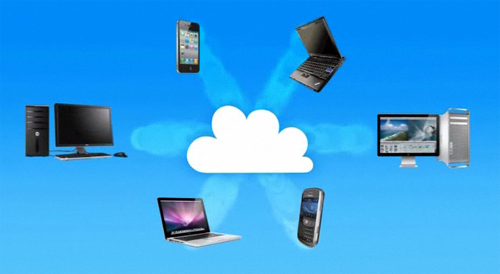 It has all the features and functionality you need to keep track of your customers and prospects – their names, when to call them back, what you said to them last, what they bought, what they might buy. And as the name implies, Free Edition is a completely free CRM system. You can also upload documents such as letters, faxes, spreadsheets and keep them on the system. In CRM jargon, it is a complete Sales Force Automation system: Account Management, Contact Management and Opportunity Management with Sales Forecasting.
BrixHQ makes online agile project management and collaboration easy and cost effective. This is a flexible and adaptable agile project management system to meet all your needs. Agile Project Reporting that you can customize and filter based on what you need.
Podio is an online work platform with a new take on how everyday work gets done. It gives people more power than they've ever had before to do manage their work better, smarter and in their own way. Combining hundreds of specialized and flexible work apps with messaging, tasks, reporting, workflow and contact management, Podio lets you build and shape the online workplace most fitting to your role. It eliminates scattered, unorganized work routines, and replaces multiple products from different companies with a single environment and a single login.
Teamspinner is a flexible tool to guide your projects. It does not constrain the structure of your projects and organization. With Teamspinner you can easily work together on a project with an outsourcing party or a freelancer without the need to expose anything else. Teamspinner allows users to participate in an unlimited number of projects and initiate new projects. The flexible structure makes it perfect to collaborate with remote teams, your clients and freelance specialists.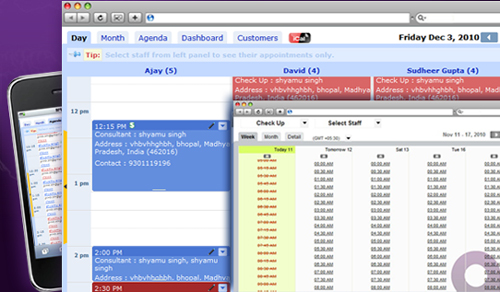 Appointy is one of the best and simple scheduling software. You can schedule appointments, accept pre-payments, send reminder alerts, update social networks, update personal calendars, create promotions, create discount coupons, manage, and grow virally.