Google App Engine lets you run your web applications on Google's infrastructure. App Engine applications are easy to build, easy to maintain, and easy to scale as your traffic and data storage needs grow. With App Engine, there are no servers to maintain: You just upload your application, and it's ready to serve your users. Download the App Engine SDK or Check out the app gallery to see sample applications.
You can serve your app using a free domain name on the appspot.com domain, or use Google Apps to serve it from your own domain. You can share your application with the world, or limit access to members of your organization. App Engine costs nothing to get started. Sign up for a free account, and you can develop and publish your application for the world to see, at no charge and with no obligation. A free account can use up to 500MB of persistent storage and enough CPU and bandwidth for about 5 million page views a month. Google App Engine makes it easy to build an application that runs reliably, even under heavy load and with large amounts of data. The environment includes the following features: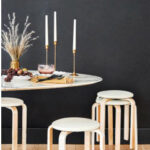 —————Recommendations; Please continue reading below————— Space-saving Furniture Shop Now
If you want to maximise space in your home, office or home-office with flexible furniture that collapses, folds, and stacks to fit every room, you can click here to see the wide range of space-saving furniture. Click here to learn more >>>
dynamic web serving, with full support for common web technologies
persistent storage with queries, sorting and transactions
automatic scaling and load balancing
APIs for authenticating users and sending email using Google Accounts
a fully featured local development environment that simulates Google App Engine on your computer
—————-Recommendations, Please continue reading below—————-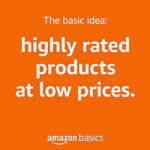 Highly rated daily-life products at low prices Shop Now
From bedding to office furniture and supplies, from kitchen accessories to health & fitness, from storage to travel bags, the amazon basics provides hundreds of daily use products at amazingly low prices with having highly rated consumers feedback. Click here to learn more >>>
This is a PREVIEW RELEASE of Google App Engine. For now, account registrations are limited to the first 10,000 developers, and applications are restricted to the free account limits.