Taggify is a web widget which allows bloggers and publishers enhance their sites by adding visual tags to any site's images. Visual tag is a clickable image region tagged with some title, description and link. When vistor moves mouse over such region Taggify shows popup tooltip with interesting content provided by the publisher.

—————-Recommendations, Please continue reading below—————-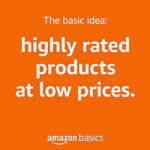 Highly rated daily-life products at low prices Shop Now
From bedding to office furniture and supplies, from kitchen accessories to health & fitness, from storage to travel bags, the amazon basics provides hundreds of daily use products at amazingly low prices with having highly rated consumers feedback. Click here to learn more >>>
Click here to see how it looks? and best of all its absolutely free! Just signup now.
—————-Recommendations, Please continue reading below—————-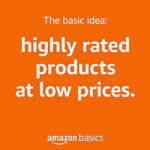 Highly rated daily-life products at low prices Shop Now
From bedding to office furniture and supplies, from kitchen accessories to health & fitness, from storage to travel bags, the amazon basics provides hundreds of daily use products at amazingly low prices with having highly rated consumers feedback. Click here to learn more >>>