Our technological process has, unfortunately, adversely affected our planet. Global warming was the most concerning impact our lifestyles has on Earth; but now, the latest in our damages to Earth's environment is the BP Oil Spill.
In case you are not familiar with the spill, it is one the most threatening environmental hazards of today. The Deepwater Horizon was a $560 million floating oil platform constructed by Hyundai Heavy Industries; the platform was owned by Transocean and leased to BP (British Petroleum) till the year 2013. The platform was located in the Gulf of Mexico. On April 20th this year, the drilling rig exploded. The explosion caused a massive fire which later resulted in the platform sinking. The incident has also resulted in a massive ongoing oil spill which we now know as the BP Oil Spill.
The world does not fully recognize the seriousness of this oil spill. To help them understand the gravity of this situation, Andy Lintner created "If It Was My Home."
If It Was My Home is a free to use website that aims to spread awareness about the BP Oil Spill. It contains a Google Map and shows the current situation of the spill and help you demonstrate the seriousness and severity of the BP disaster.
You can type in your geographical location and check what impact the spill would have in your area. If you are using Chrome, Gears can automatically convey your location to the site and you can view how much of your local area can be covered by the spill.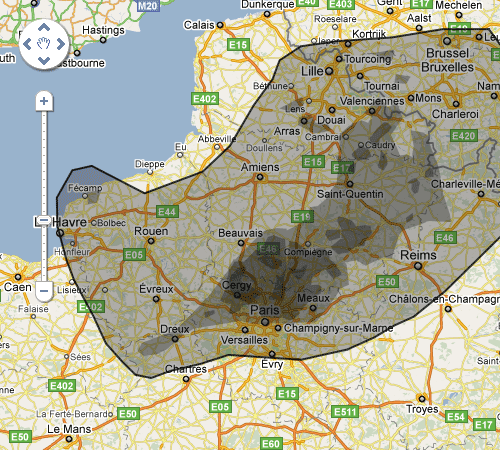 You can shift from simple map view to satellite, hybrid and terrain views from the available buttons.
At the bottom of the map, you can view some useful information and tips on how to spread knowledge and awareness about the spill.
Oil from the spill is exponentially spreading. By June 4, 2010, the oil spill had fouled 125 miles of Louisiana's coast, had washed up along Mississippi and Alabama barrier islands, and was found for the first time on a Florida barrier island, at Pensacola Beach, with part of the Gulf Islands National Seashore.
Websites such as If It Was My Home are trying to help the environment recover from the damage we have caused it. You should visit the site and share it with your friends.
Check out "If It Was My Home"