You find yourself in your apartment, hungry. You had pizza the previous night and do not want to order any fast food. You want to treat your taste buds with something out of the ordinary and delicious.
Smartphones like the iPhone can  help you out in such situations. If you want to find a new place to eat, then Urbanspoon will be greatly helpful. But if you want to enjoy the fruit of your labor and cook something yourself, then a number of iPhone applications can be used to obtain a unique and tasty recipe.
The next time you want to cook for yourself or to impress a date you have invited over, load up these applications to prepare something scrumptious.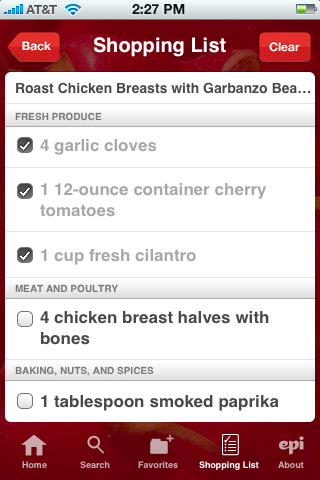 Containing more than 25000 recipes, Epicurious is a great cooking application for beginners and experience chefs alike. The recipes are organized in a neat manner and the instructions are easy enough to follow. But the best part is: Epicurious is absolutely free.
Another great free iPhone cooking application Dinner Spinner includes thousands of delicious cooking recipes. We can find recipes by specifying our meal, ingredients, and total preparation time. We can view how other people who have tried these recipes rated them. If your diet is of a special type (vegetarian, gluten-free, etc.) you can turn on special filters to help get your desired recipe.