There are many Android and iOS apps out there, but getting by free and good ones is not that easy. That is why we have selected the seven Best Free Android and iOS Apps. All of these free Android and iOS apps are highly rated and different in the genre like educational, fitness, productivity, etc. Previously, we have already covered 9 Tools To Simplify A Graphic Designer's Life.
So, without any further ado let's take a look at these and feel free to share these Free Android and iOS Apps with your friends and followers. Read each entry in the list of Best Free Android and iOS Apps and see which one suits your needs best. Enjoy!
Free Android and iOS Apps
Actuflow
Actuflow is a productivity app that helps you to reduce your screen time. So you can take advantage to get rid of unnecessary usage of your smartphone. It is very simple to use just turn on Actuflow mode in the app, it will ask you a reason why you are unlocking your phone every time. So you can analyze your activity and check your actions later, for more detail please follow the link for Android and iOS
Photomath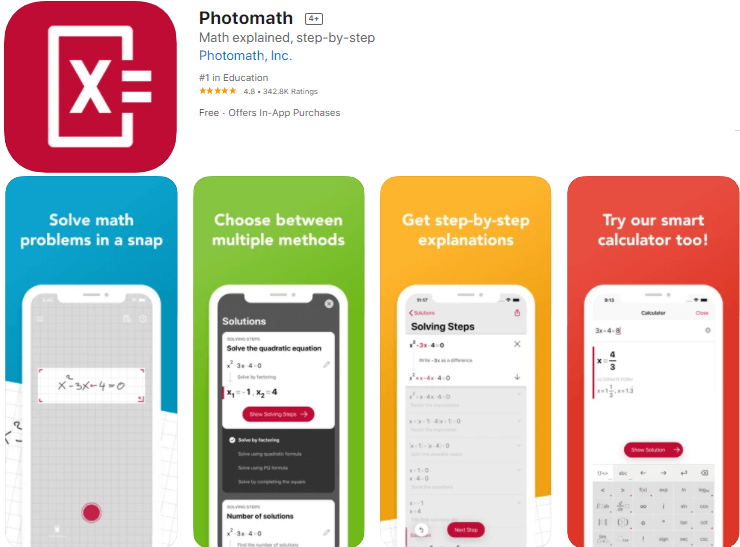 Photomath is a Math problem-solving app. Now you can learn math, check students' work, and prepare for upcoming exams or something else. You can get help with the world's most popular learning app. It is free and works offline. You can use it without the internet. It not only answers the question you required but also provides a method from the beginning of how the problem has been solved. There are dozens of math topics covered you can find more detail via the link for Android and iOS
iTranslate
iTranslate works as a dictionary and translation app. It can translate websites, text messages, or voice conversations in more than 100 languages. It also introduced an offline mode which allows you to use it if you are abroad without paying roaming charges. It is free but also has a pro version to unlock more features. For more details please find detail via the link for Android and iOS
Calorie Counter – MyFitnessPal
MyFitnessPal is a health & fitness app. If you want to lose weight, tone up, and get healthy habits so this app will help you a lot. It supports various Goal settings and you can choose or create your own exercise and workout plan. It tracks your steps. You can set a daily step target and see a graph of your step analysis. You can find more rich features via the following link for Android and iOS
Smartsheet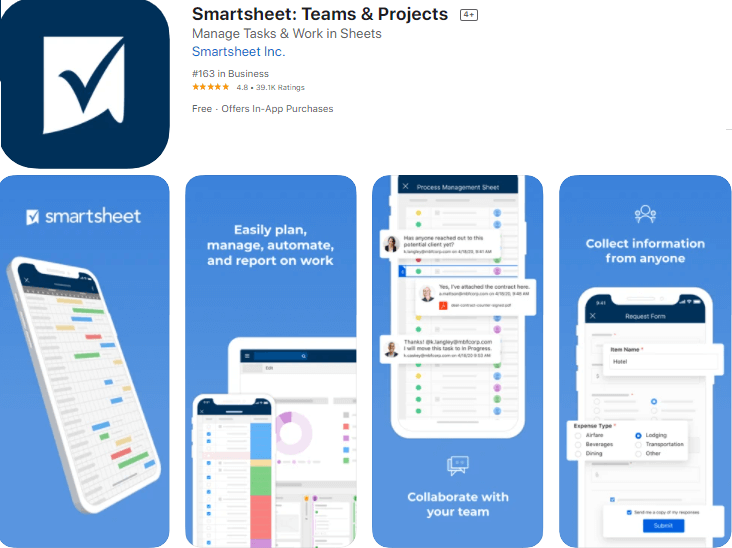 Now you can maximize your productivity, better work execution platform, and collaboration in a good way with Smartsheet. It will help you to create, share, and collaborate with your team. Can collect data, capture and upload images or scan barcodes with your device. Review the tasks and manage notifications from your phone and you can upgrade to a paid account for full features. This app is full of rich features to explore more follow the link for Android and iOS
Mindly
Mindly is a mind-mapping app that helps you to organize your inner universe, give structure to your thought process, create ideas, brainstorm, project planning, Prepare a speech, etc. Mindly works better on visual persons, it eliminates all unnecessary clutter and helps you to focus on your ideas, thoughts, and concepts. For more details follow the link for Android and iOS
Todoist: To-Do List
Todoist is one of the best to-do list apps. Millions of people used this app to organize plans, manage routines and collaborate on daily tasks, meetings, and projects. It reminds you of deadlines within due dates, builds lasting habits, prioritizes your tasks with the level of priority. Integrate your tools like Gmail, Google Calendar, Slack, Amazon Alexa, and much more, for more details follow the link for Android and iOS
SmashingApps.com participates in various affiliate marketing programs and especially Amazon Services LLC Associates Program, which means we may get paid commissions on editorially chosen products purchased through our links to any of the linked sites from us.