This is one of the useful list of its kind where you can find the must have online web apps that may be very helpful for you when you want to get your work done. I hope designers, developers and programmers will like this list, but you can also use them and will love them whether you are an office worker, a manager, a supervisor, a student, a home user, etc. Most of them are not very well-known, but they are really amazing in respect to their features. This is the list of Five Tools To Simplify Your Communication Process at Work. Just take a look at them and share your thought's here.
You are welcome to share more useful web apps that will be helpful for our readers/viewers may like. Do you want to be the first one to know the latest happenings at SmashingApps.com just subscribe to our rss feed and you can follow us on twitter as well.
—————-Recommendations, Please continue reading below—————-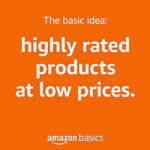 Highly rated daily-life products at low prices Shop Now
From bedding to office furniture and supplies, from kitchen accessories to health & fitness, from storage to travel bags, the amazon basics provides hundreds of daily use products at amazingly low prices with having highly rated consumers feedback. Click here to learn more >>>
TimeBridge is a web application that makes it incredibly easy to schedule and lead great meetings and follow up after you meet. This could be your best tool for calendar-wrangling, agenda-making, note-taking, team-motivating and a secret weapon in the battle against workplace inefficiency.
Are you stuck sharing feedback in text documents and email? Notable makes it possible to put your feedback directly on the webpage, highlighting your points exactly. With Notable you can quickly and easily give feedback on design, content, and code on any page of a website or application without leaving your browser.
You can use Timetonote to log conversations, calls or emails and keep a history of communications with customers, suppliers, leads or anyone else that matters to your business. This is great for sales people who want a mechanism for tracking customer information, real estate agents who want to keep track of their buyers and sellers information, journalists who want to keep track of people and companies they've covered, and many more.
ConceptFeedback could be a great idea for marketers, designers and developers, provides a free and simple tool for getting third-party reviews on design concepts. Concepts may be posted publicly or privately and can include websites, logos, advertisements, videos, and more.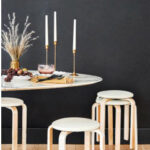 —————Recommendations; Please continue reading below————— Space-saving Furniture Shop Now
If you want to maximise space in your home, office or home-office with flexible furniture that collapses, folds, and stacks to fit every room, you can click here to see the wide range of space-saving furniture. Click here to learn more >>>
meebee uses the devices and apps you already use: your email accounts and your calendars, and helps you organize meetings with your clients and friends. Best of all meebee will contact you about meetings, in the way you prefer i.e. vie email, or on your iPhone, or via SMS, even on Facebook.