Before online collaboration was more widely known, it might have seemed impossible for people who were far away from each to work as a group on a project. This 'impossibility' however was immediately done away with thanks to online collaboration.
In case you do not know what the term means, online collaboration is a group of individuals working on the same file or document online. Everybody makes changes and edits to the documents and these changes can be viewed by other group members. Currently countless websites offer this service. One such website is Sync.in.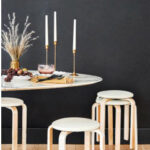 —————Recommendations; Please continue reading below————— Space-saving Furniture Shop Now
If you want to maximise space in your home, office or home-office with flexible furniture that collapses, folds, and stacks to fit every room, you can click here to see the wide range of space-saving furniture. Click here to learn more >>>
Sync.in provides its users with a canvas to write whatever text they desire. This text, as I mentioned earlier, can viewed and modified by other group members.
For the free plan, click on the green button located on Sync.in's homepage.
You will be redirected to the mentioned canvas where you can type whatever you want.
The text can be edited by using buttons located on top (bold, italic, underlined, and strike through). We can also choose to enter bullet points, indented text, and assign different colors to the edits made by each group member.
Group members can be added to view and edit our note by clicking on the green button in the top right. This button will open up a new window where we can invite contacts using their email address or our social media accounts.
In addition to all this, we can export our note to a file which can be saved on our computer.
Sync.in also has a desktop application which makes things a lot easier by saving time of the regular Sync.in user.
—————-Recommendations, Please continue reading below—————-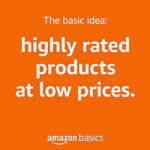 Highly rated daily-life products at low prices Shop Now
From bedding to office furniture and supplies, from kitchen accessories to health & fitness, from storage to travel bags, the amazon basics provides hundreds of daily use products at amazingly low prices with having highly rated consumers feedback. Click here to learn more >>>
Give Sync.in a try and let me know what you think. Click here to visit Sync.in homepage.