Thanks to all of the participants of contest in which you could Take A Chance To Win Monoslideshow Giveaway (A Flash® Slideshow To View Your Images And Videos In A Web Page). We ran the MySql random query and selected these commenter to give them Monoslideshow.
Monoslideshow is a Flash® slideshow to view your images and videos in a web page. It can be placed on every website, in whatever size you want and filled with whatever content you like. It's designed for maximum flexibility, whether you want to have a professional looking portfolio, or a simple image rotator on your website.
—————-Recommendations, Please continue reading below—————-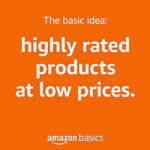 Highly rated daily-life products at low prices Shop Now
From bedding to office furniture and supplies, from kitchen accessories to health & fitness, from storage to travel bags, the amazon basics provides hundreds of daily use products at amazingly low prices with having highly rated consumers feedback. Click here to learn more >>>
Monoslideshow is a single .SWF-file. There's no need to recompile or edit the slideshow in the Flash® IDE. Instead, all Monoslideshow needs is information that is directly read from a .XML-file. It's compact, extremely versatile and easy for web developers to integrate in existing websites.
You can view your customization live and build your own XML configuration file using the online demo page: www.monoslideshow.com/demo. It has  20+ Professional photo transitions, Ken Burns effect (pan / zoom), Style interface elements to match your design, Easy navigation between photo albums, Fully resizable, fits every layout, Background music and image sounds, API for Javascript and Actionscript 3, Support for EXIF data in photo captions.
Congratulations to all the winners from SmashingApps.Com. All of the winners will be contacted in few days. If you are not winner at this time so please be patient and keep visiting here or subscribe to our rss feed, you can follow us on twitter because we are coming up with another new great contest in couple of days.
Thanks to Monoslideshow for sponsoring this wonderful contest at Smashing Apps.
----------------------Recommendations; Please continue reading below----------------------
If you want to conduct any contest at Smashing Apps just contact us and send us all the details.