Suppose you Google your name every now and then to see if there are any new web results that include your name. But each time you search, the top entries are from MySpace, Facebook, or some other website of which the results you already know.
You would obviously prefer to exclude the useless results from these websites. While previously this was not an option, it can now be done through a tool called "Personal Blocklist."
—————————–Recommendations; Please continue reading below——————————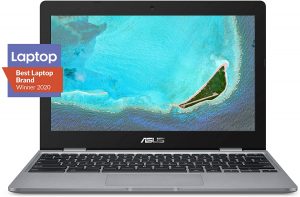 ASUS Chromebook C223 11.6″ HD Laptop Shop Now
This Asus HD Laptop is an amazon's choice for 'chrome computer laptop' is reviewed by 980+ reviewers that is available at only $249.99. It is ready for productivity and performance while being on the go or travelling, with speedy performance, robust security, and convenience for the user. This laptop has Lightweight 2.2 pound body and with thin and premium metallic finish for a sleek appearance having 11.6 inch HD 1366×768 Anti-Glare Display. The machine is powered by the Intel Celeron N3350 Processor (2M Cache, up to 2.4GHz) for fast and snappy performance including 4 GB DDR3 RAM; 32GB eMMC hard drive; No CD or DVD drive with it. Learn more about this product >>>
Personal Blocklist is one of the latest tools offered by Google. It comes as a browser extension for Google Chrome that helps select sites from which Google will not gather results.
After you install the extension, each time you run a Google search, find the "Block" link next to each result. Click on the link to exclude results from that from then onwards.
To view the blocked results, simply head to the bottom of the results page and find the "(show)" link.
This extension by Google will benefit users in a number of ways. Some of these are:
1. As mentioned above, you will no longer get results from the websites you point out. Hence there will be no more undesirable results in your search.
2. You can control and quickly view the list of blocked sites by clicking on the extension's icon present in Chrome's address bar.
3. Google is gathering the websites that users are blocking the results from. This data will potentially help with the results rankings when searches are executed.
4. When Google will use this data to rank the search results, you will find more relevant and useful results on top thereby helping you find what you are looking for quicker.
5. The new rankings system will also help site owners knowing when users are blocking results from their page. This can indicate that a major correction needs to be made in the site's approach such that is appeals to site visitors.
These are only a number of ways in which this extension can be potentially helpful to its users. You can find out what other helpful ways there are by trying out the extension yourself.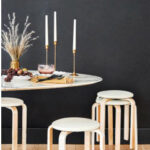 —————Recommendations; Please continue reading below————— Space-saving Furniture Shop Now
If you want to maximise space in your home, office or home-office with flexible furniture that collapses, folds, and stacks to fit every room, you can click here to see the wide range of space-saving furniture. Click here to learn more >>>
Get Personal Blocklist from HERE.