Are you looking for some free to use Javascript or jQuery WYSIWYG HTML editors? Well, if your answer is yes, then you are lucky enough to land on the right page. In this round up, we are presenting 9 useful and free to use Javascript and jQuery WYSIWYG HTML editors. Such editors come very handy when your visitors do not know how to use CSS styling. You can also integrate it with your current website or CMS to help build a professional looking content.
We hope that this list proves to be the best for you. Feel free to share this list with your friends as well and also let us know what you think about this compilation. Here is the full list. Enjoy!
Tip: If you are looking for a visual wordpress theme builder then Divi theme builder would be the right choice to end your searching and start discovering it for your next project. Divi is more than just a theme, it's a website building framework that makes it possible to design beautiful websites without ever touching a single line of code and without installing and configuring dozens of disjointed plugins. We think this is the future of WYSIWYG, and it's unlike any WordPress theme you have used before.
—————-Recommendations, Please continue reading below—————-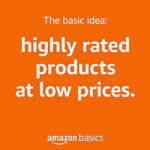 Highly rated daily-life products at low prices Shop Now
From bedding to office furniture and supplies, from kitchen accessories to health & fitness, from storage to travel bags, the amazon basics provides hundreds of daily use products at amazingly low prices with having highly rated consumers feedback. Click here to learn more >>>
TinyMCE is a platform independent web based Javascript HTML WYSIWYG editor control released as Open Source under LGPL. TinyMCE has the ability to convert HTML TEXTAREA fields or other HTML elements to editor instances.
The most-used free ASP.NET WYSIWYG HTML editor featured in open source and commerical projects. Just drop FreeTextbox.dll in your /bin/ folder, change to , and you're done.
A simple, light weight, extensible WYSIWYG HTML Editor built on top of jQuery. This component allows you to easily display a WYSIWYG HTML Editor in place of any TextArea DOM Elements on the page. The minified script alone is 9.17kb; CSS and Images it's a total of 25.9kb.
The best web text editor for everyone.
The ultimate WYSIWYG editor for your web-based applications and forms.
jQuery TE is a jQuery plugin. It is a lightweight (19.5 KB) and very useful HTML editor. And it works with WYSIWYG model.
A simple web-based WYSIWYG editor, written in MooTools.
SCEditor WYSIWYG BBCode Text Editor – WYSIWYG & jQuery
A lightweight WYSIWYG BBCode & HTML editor.
Fresher Editor jQuery RTE Plugin
—————————–Recommendations; Please continue reading below——————————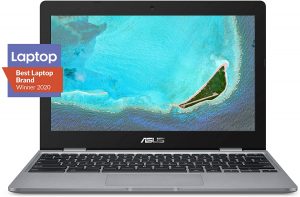 ASUS Chromebook C223 11.6″ HD Laptop Shop Now
This Asus HD Laptop is an amazon's choice for 'chrome computer laptop' is reviewed by 980+ reviewers that is available at only $249.99. It is ready for productivity and performance while being on the go or travelling, with speedy performance, robust security, and convenience for the user. This laptop has Lightweight 2.2 pound body and with thin and premium metallic finish for a sleek appearance having 11.6 inch HD 1366×768 Anti-Glare Display. The machine is powered by the Intel Celeron N3350 Processor (2M Cache, up to 2.4GHz) for fast and snappy performance including 4 GB DDR3 RAM; 32GB eMMC hard drive; No CD or DVD drive with it. Learn more about this product >>>
fresherEditor is a light-weight WYSIWYG rich text editor plugin that uses contentEditable support in modern browsers for in-place HTML editing.