The most fun way to use image manipulation technology is by using it on our own photographs. Morphing our photos can produce some very amusing results which will surely entertain us. Many websites offer image manipulation services. For you all I have gathered a list of 9 such entertaining website that let us have fun with our images. Check out each entry in the list and you will definitely find something that will manipulate photos to achieve amusing results.
If you want to share more entertaining and cool websites to have fun with photos so please comment about them below. Do you want to be the first one to know the latest happenings at  smashingApps.com just subscribe to our rss feed and you can follow us on twitter. Click on the images to go from where the images has been taken and learn more about their creators and to appreciate them.
PhotoFunia is another effect-adding website to add interesting and humorous effects to our photos. Visit PhotoFunia.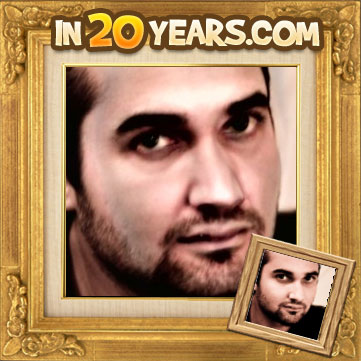 In20years is a free to use website. Its purpose is to estimate what a person's face will look like 20 or 30 years in the future. We can also choose to add the 'drug addict' effect for funnier results. Visit In20Years.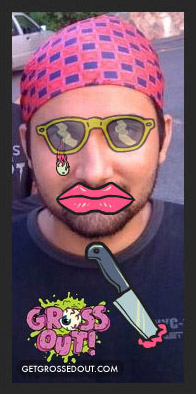 GetGrossedOut is another free website, although its aim it quite different from in20years. With GetGrossedOut, visitors can upload their photos for the site to add disgusting effects to them. These disgusting effects are not 'actually' disgusting, since they are visibly cartoonish. Still, we can have a lot of fun with our photos. (Our pictures have the site's logo on them.) Visit GetGrossedOut.
With Fotobabble, we can upload our images and record audio with them. Each 'fotobabble' consists of an uploaded picture and our recorded audio. We can then share the fotobabble's URL with our friends so they can view and hear what we have to share. Visit Fotobabble.
MagMyPic will add a magazine-like look to our pictures. We upload our picture and the site puts it on a virtual magazine cover. Results look real and can easily fool our friends. Just remember to upload a high quality photo so it looks even more authentic. Visit MagMyPic.
Citrify does not contain many humorous features, although it does let users to add very interesting effects to their photos which (at times) can be hilarious. The image above, for instance, got the "hulk" effect. Visit Citrify.
As the name suggests, this site is a wonderful to add tiltshift effect to our pictures. In case you do not know what this is, tiltshift is the technique to have on a portion of the photo in focus thus drawing the attention there. It can be humorous if we are pointing out the humorous part of a picture by bringing it in focus. Visit TiltShift Generator.
SuperLame Word Balloon Engine provides its visitors with a simple interface to add nice speech bubbles to their images. We can change the font of the text as well as the shape of the speech bubbles. Visit SuperLame Word Balloon Engine.
The last entry in my list is a website in Japanese. The site adds an 'old' effect to our photos. I had to make up its name from what I could gather from the URL. But even without knowing the language, figuring out what the site does and how it does it is quite easy. The controls can be recognized through their icons. Visit Old Picture Effect Creator.